Ben Youngs welcomes any Wales tactics to intimidate - but admits he's never seen anyone headbutt the team bus
Legend has it a Welsh fan charged into the English team coach head first, but while Youngs says the journey to the Principality Stadium can prove eventful, he's never quite seen that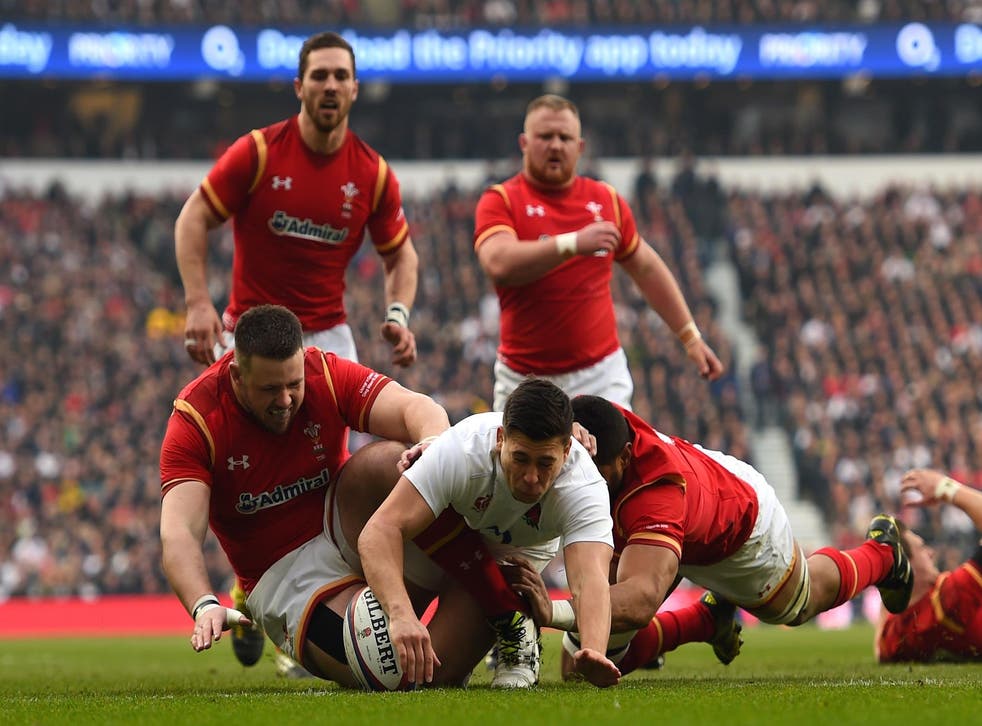 Ben Youngs will feed off any intimidation tactics Welsh rugby fans throw at England this weekend when they make their way to the Principality Stadium, but admitted he has never actually seen someone headbutt the English team coach on the streets of Cardiff.
It was in 2001 – supposedly – that a fan took aim at the England team bus and launched himself, head first, into the side of it after taking a run-up. Austin Healey takes credit for the story, having made the somewhat doubted revelation two years ago, but it has gone down in Wales vs England folklore nonetheless.
Much of the talk ahead of this weekend's Six Nations encounter has been of how this England squad will cope with the passionate atmosphere the awaits them in Cardiff. Rightly so, given 11 of England's matchday squad played in the crushing 30-3 defeat by Wales in 2013 that robbed Stuart Lancaster's side of the Six Nations championship and Grand Slam.
But Youngs believes that whatever the England coach passes on its way into the stadium will help fire him up for the grudge match, and the scrum-half says it can work both ways for both teams even if it is an intimidation tactic.
"Cardiff is hostile but if you play Clermont in Clermont or Toulon in Toulon that is hostile," Youngs said. "There's just more of them (spectators) in Cardiff than there are at those two stadiums. It's a fantastic stadium to play at. A great atmosphere leading into it.
"The bus journey to the ground is quality so from our point of view there's nothing but excitement leading into it."
It's said that Welsh grandmothers will line the streets as the visitors pass, waving certain obscene gestures that young grandchildren will mirror beside them. In truth, it's not really like that, though a hostile reception will await regardless. Just don't expect anyone to headbutt the bus.
"I've heard that story. I've never seen anything quite like that. Is that guy alright?" Youngs adds. "I don't know if he ever recovered from it! I've never seen anything quite like that but when you leave the hotel and you're on the bus on the way to the stadium you see the whole crowd and get the odd interesting gesture. But it's alright, it doesn't put you off or anything. If anything it adds fuel to the fire to perform well."
The 27-year-old feels that it's these type of occasions that make playing international rugby so special, but he was one of the 11 players who were named in Eddie Jones's squad for Saturday's match that were humbled by Wales four years ago. Indeed, Youngs started at scrum-half that ill-fated day, and he believes that the inexperienced side fielded back then did not know what to expect in the Welsh capital, one of the notorious hotbeds of rugby union.
However, Youngs believes the core of the squad has the experience now to deal with the ferocity, and also believes they can help young players making their first international trip to Cardiff like Maro Itoje and Jack Clifford to ensure they are ready for what lies ahead.
England vs France player ratings

Show all 21
"I think there was an element of that and part of the team wasn't quite sure what was coming," he said. "I just see the team we have now compared to then and look at that team in 2013 which I was part of and think 'God we had so many kids out there', to a degree. I look at the side we've got now. In the front row Dylan [Hartley] has got 70 caps, [Dan] Cole is on 70, Joe Marler is two away from 50. That experience is outstanding.
"Owen Farrell is close to 50 and [Mike] Brown at the back has more than 50. The team now has a completely different dynamic. I'm sure there was probably looking back an element of naivety and young guys. I look now and this team is so much better equipped than we probably were four years ago."
Join our new commenting forum
Join thought-provoking conversations, follow other Independent readers and see their replies