Female rugby player breaks nose, continues playing, proceeds to tackle two more players
Georgia Page has been lauded online as the 'Rugby War Goddess'
Rose Troup Buchanan
Sunday 07 June 2015 07:43 Comments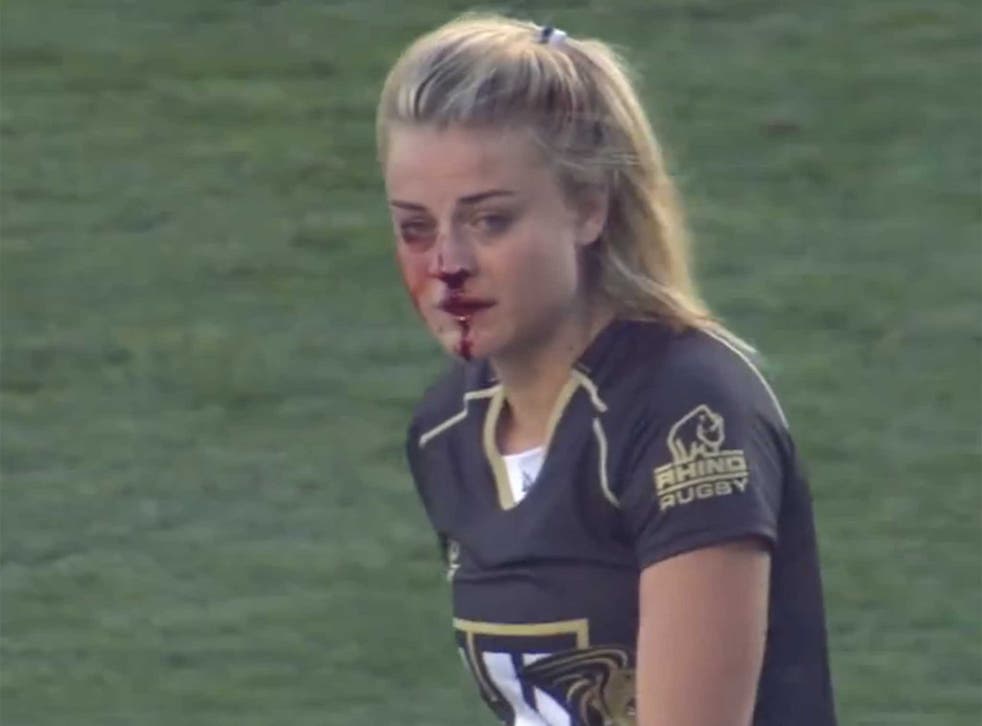 A female rugby player showed the boys how it's done when she made two bone-crunching tackles after breaking her nose on the pitch.
Georgia Page, an Australian who plays for US university team Lindenwood, broke her nose during a match against Notre Dame earlier this week.
Instead of calling time on her game, she soldiered on – making two further tackles with blood streaming down her face – and winning legions of supporters on social media.
USA Sevens Rugby tweeted out a picture and video of Ms Page during the match, referring to her as the "the Rugby War Goddess," much to the amusement of the goddess herself to replied: "this is great".
The rugby player later commented on social media that although her face was "looking better" she still "literally cant [sic] breathe out my nose".
Her actions helped her team avert a Notre Dame try and her teammates seemed suitably impressed by her actions, although Ms Page noted she was "just doing what every team mate would do!"
Register for free to continue reading
Registration is a free and easy way to support our truly independent journalism
By registering, you will also enjoy limited access to Premium articles, exclusive newsletters, commenting, and virtual events with our leading journalists
Already have an account? sign in
Join our new commenting forum
Join thought-provoking conversations, follow other Independent readers and see their replies