Wales coach Rob Howley angrily accuses France of 'undermining integrity of the sport' after 100th minute defeat
'There is evidence to suggest the integrity of the game has been brought into disrepute' said an angry Howley after Uini Atonio was replaced late on for an alleged head injury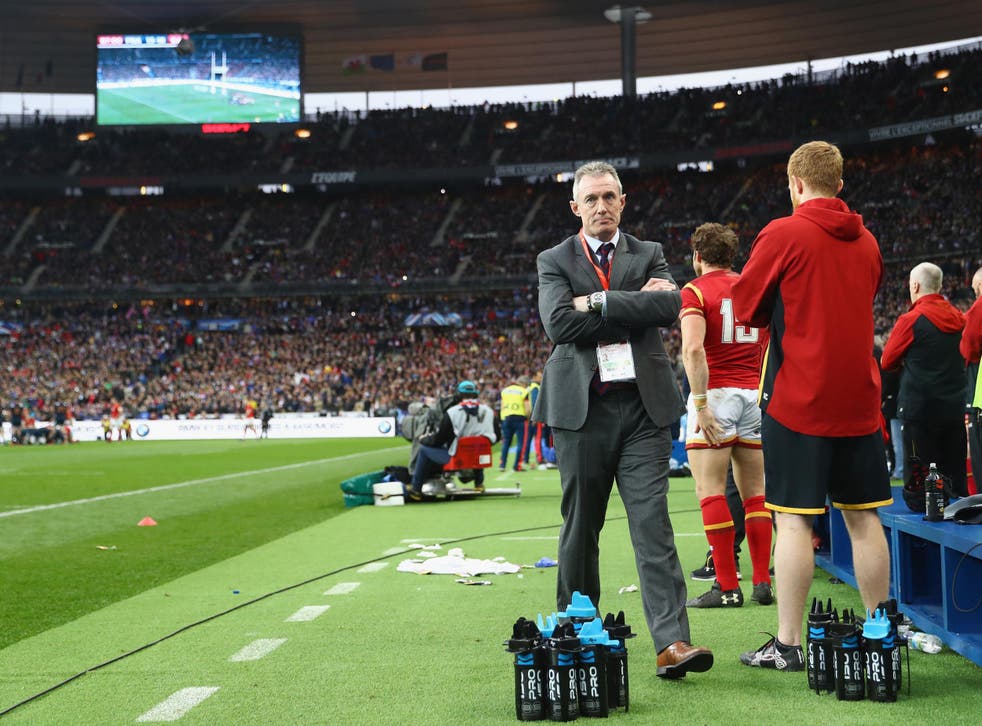 Wales coach Rob Howley has angrily accused France of undermining the integrity of rugby during their extraordinary late defeat at the Stade de France.
Wales were beaten 20-18, conceding a try and 100th-minute conversion in a game that could now be investigated by Six Nations chiefs after a chaotic finale.
Howley's side had to face a series of scrums directly on their five-minute line deep into overtime, as they sought to defend a five-point lead.
But controversy erupted when the French replacement prop Uini Atonio was taken off for a dubious head injury assessment, which allowed starting tight-head Rabah Slimani, widely regarded as France's best scrummager, to return for the 20 minutes of second-half stoppage time.
"Integrity in this game is pretty important and player welfare is equally important," Holwey said. "What happened in the last 10 minutes shouldn't happen again on an international rugby field.
"The process leading up to the change of the French tighthead coming off … we love our game too much. To have a decision like that ultimately determine the outcome of the game is hugely disappointing.
Asked to confirm that Wales had seen an official leave the technical area, brief the doctor and then the doctor run on to the field without going on to treat anybody, Howley said: "Yes. And in between that you can hear Wayne Barnes ask him (Atonio) if he's okay, and the player says 'I've got a sore back, I'm okay' and then the doctor comes on and the player goes off.
"I don't know what can be done because it is about the trust between management and referee.
"There is evidence to suggest the integrity of the game has been brought into disrepute."
Centre Jonathan Davies meanwhile added that the decision to allow s claimed "it just didn't seem right" after Wales' RBS 6 Nations campaign ended in controversial and crushing fashion against France.
"It was a very long extra time, if you call it that," Wales star Davies said. "It's a tough pill to swallow. It was disappointing how it ended.
"Of course, if the prop is complaining about a head injury, player welfare is important. It just didn't seem right, in my opinion."
Register for free to continue reading
Registration is a free and easy way to support our truly independent journalism
By registering, you will also enjoy limited access to Premium articles, exclusive newsletters, commenting, and virtual events with our leading journalists
Already have an account? sign in
Register for free to continue reading
Registration is a free and easy way to support our truly independent journalism
By registering, you will also enjoy limited access to Premium articles, exclusive newsletters, commenting, and virtual events with our leading journalists
Already have an account? sign in
Join our new commenting forum
Join thought-provoking conversations, follow other Independent readers and see their replies