George North reveals reasons behind return to Wales, his ultimate career goal and how he mentally copes with injuries
Exclusive: The 25-year-old talks signing a national dual contract with the WRU and overcoming the frustration of his latest injury, which halted a fine start to the season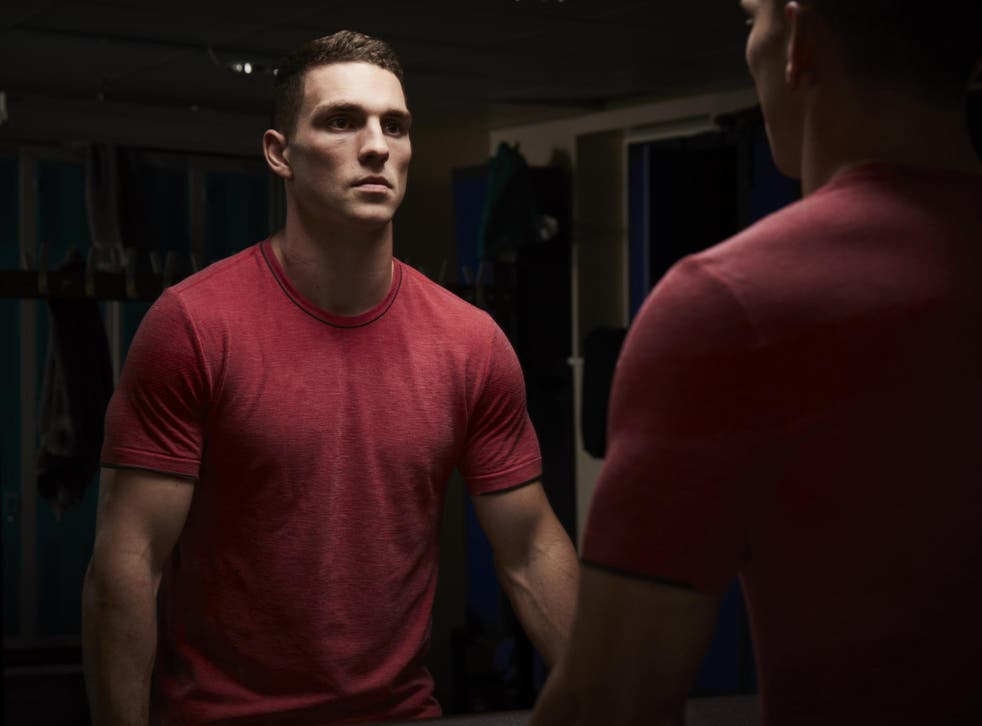 'Croeso i Gymru' is what greets you upon disembarking the Severn Bridge from England to Wales, and it is a sign that is set to be seen by more than a handful of Wales' rugby heroes in the lead-up to the 2019 World Cup in Japan, as the Welsh Rugby Union (WRU) once against moved to goalposts for qualifying for national service.
Leigh Halfpenny returned from Toulon over the summer to sign for Pro14 champions Scarlets, with fellow British and Irish Lion Ross Moriarty leaving Gloucester for the Dragons. George North is arguably the biggest name making the pilgrimage back to the hen wlad fy nhadau ('old land of my fathers').
North signed a national dual contract with the WRU starting from next season to bring an end to his four years at Northampton Saints and although his club has not yet been confirmed – despite his mischief in insisting it had been and panicking a certain reporter mid-interview – he is looking forward to making the next leap in his career.
"I think it's about the next step in my career," North told The Independent. "I think for me going forward now it's getting the next bit out of myself and I feel like there is more of me to come. I've come on leaps and bounds as a player at Northampton and I feel like I've achieved a lot here but going forward now is about having the care of the [Welsh Rugby] Union and being able to push myself further than before.
"It's about the next step of my career and how I want to progress and how I get to my end goal of playing for Wales 100 times. How I get there will be down to how I maintain my body physically and mentally going forward as well as really pushing on and getting to the next level in my career."
He also revealed there is no deadline on when he has to make his decision on his next club by, with the Dragons and former club Scarlets though to be the front runner.
"I'm not really rushing, I think everyone is asking 'oh where are you going to go?' But I think that is one of the bonuses of signing with the WRU is that I can take my time to decide and watch all the different regions and assess my options."
Injuries are part and parcel of sport. Rarely does a top player go through his or her career without one and, before looking to the future, North must first overcome this challenge before he can focus on the next.
The winger is a veteran when it comes to dealing with these types of setbacks, having done it throughout his career – and is in the midst of his second disappointment in six months. The first was, after being omitted from the Lions squad for the first Test against New Zealand, being sent home with a tour-ending hamstring injury. The second, a posterior cruciate ligament to rule him out of the autumn internationals, he is still not due back from for another "two to three weeks".
"It's been tough," he said. "I started the season well, playing some good rugby, getting back and showing what I know I can do." That ruled the 25-year-old out of Wales' games with Australia, Georgia, South Africa and the go at New Zealand which his hamstring cruelly denied him.
"It's gutting really, because these are the games that you want to be involved in. These are the games you want to test you against the best teams in the world and these are the ones you want to play in. But I know when I'm back fit and well I will be playing more games like that."
Of the Welsh contingent who toured New Zealand, North is not the only one who has had this season disrupted by injury, with Jonathan Davies, Sam Warburton, Rhys Webb, Justin Tipuric and Ross Moriarty all undergoing respective forms of rehabilitation.
England head coach Eddie Jones has been able to manage his Lions upon their return with Owen Farrell and Maro Itoje being rested during the autumn internationals, a luxury not afforded to Wales and Warren Gatland. But this could become the norm, rather than the exception, should World Rugby succeed in their plans to form an 11-month season, something North, along with many other outspoken professionals, believes should be reconsidered given the physicality of the sport.
"It's the same for everybody really," North added. "I think a lot of it is bad luck, it's not tiddly winks, it's a physical game. For us it's a big, old demand and we're all in the same boat.
"It's difficult to comment until we get the full details from on how they want to structure their season but at the moment rugby is hard enough anyway, without changing what is already a tough period for the international players – it's a tough season."
North is currently using his recovery time to raise money and awareness for men's health by growing a moustache as part of 'Movember'. In particular, mental illness, with suicide responsible for the deaths of 12 men in the UK every day, with 75 per cent of all people taking their own life being men.
Time out injured is a lonely period for sportsmen and women as they are often left to work alone, away from teammates, feeling omitted from success and unusually frustrated by failures.
"It's been tough but I've had a bit of time off, time to grow my moustache and do some things for Movember with Gillette and do my bit for men's health," North revealed. "For me I was fortunate that the club gave me the time to get away to sort of switch off from rugby.
"I think I did an interview at the start of the season where I said I'd gone MIA for a bit, off the radar – I turned all my social media off and focused on doing not very much. Just mentally switching off and doing things that I enjoy doing like seeing family and going away, doing some mountain biking… just anything that wasn't rugby really."
North will have his rugby head firmly screwed back on in the next two weeks as he prepares to make his swansong for Saints before returning home, with the Six Nations in February the next step to achieving his career ambition of 100 caps. This is the next phases of North's career and he is in no doubt that he is ready for it.
George is a Gillette ambassador who are working with Movember with the aim to Stop Men Dying Too young, one Mo at a time. Check out George's donation page here - https://mobro.co/13651160?mc=
Join our new commenting forum
Join thought-provoking conversations, follow other Independent readers and see their replies