Israel Folau 'stands firm' on homophobic comments saying they come from 'bottom of my heart'
Folau has caused plenty of outrage with his views on same-sex marriage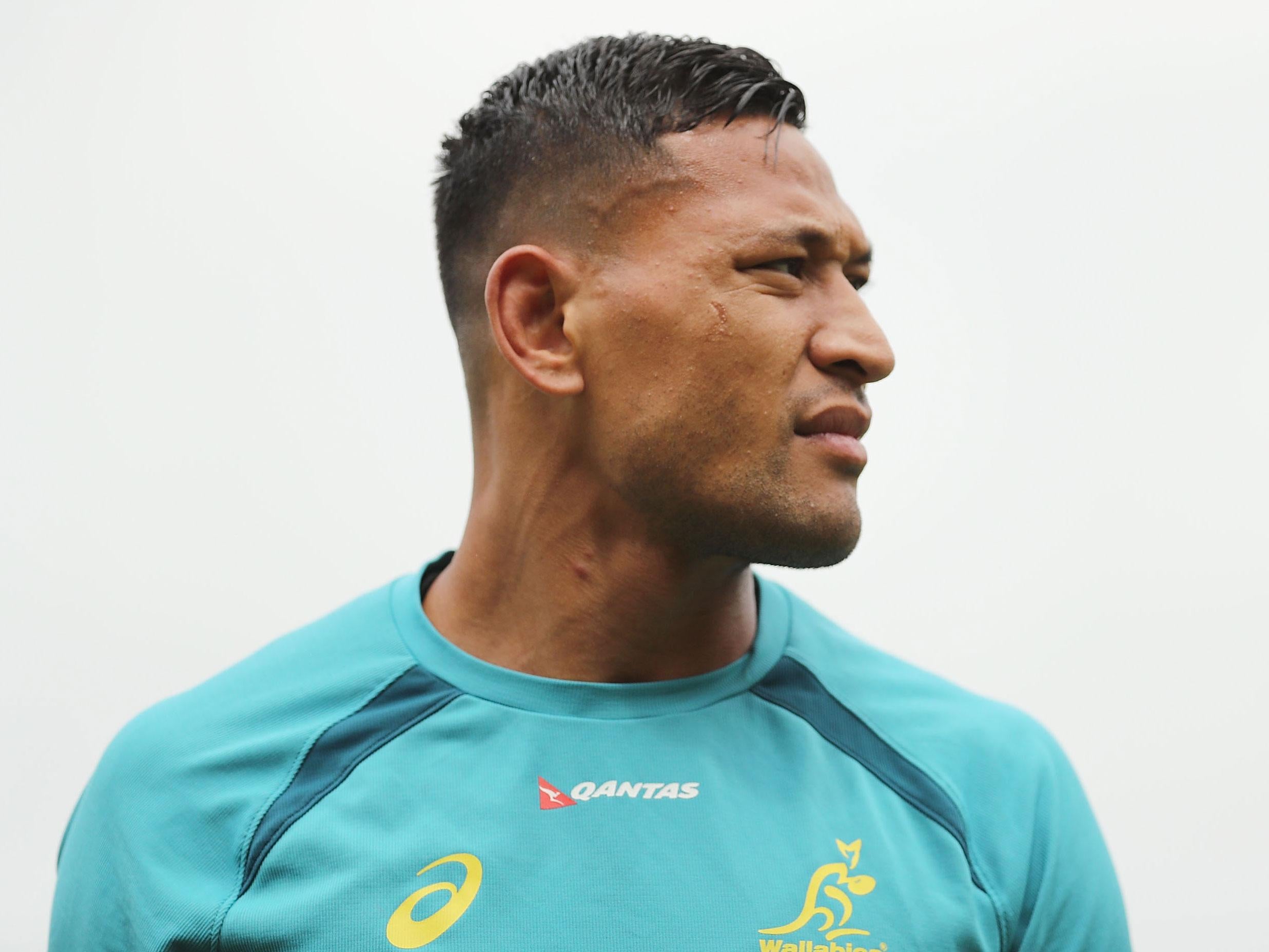 Israel Folau has refused to back down from his comments claiming that gay people would be condemned "to hell unless they repent their sins".
The Australia full-back, an Evangelical Christian, sparked outrage after he made the comments on Instagram last month, but he avoided punishment from Rugby Australia and the World Rugby.
Folau is set to return to action after an injury lay-off for Super Rugby side New South Wales Waratahs against Auckland Blues on Saturday.
And speaking to reporters for the first time about the post, the 29-year-old refused back away from his remarks, saying it will not affect his commitment to the sport.
"I've said what I said in recent weeks," Folau told reporters on Thursday. "I stand firm in what I believe in and that's from something personal with who I am. That's something that comes truly from the bottom of my heart. That doesn't interfere with to do with my rugby and the guys around me.
"As team-mates, I'm still the same person and I try to bring that energy as best I can when I'm around the team and obviously going out and playing on the weekends doesn't change who I am. That's the most important thing that I've learnt probably the last month."
Folau has faced a torrent of criticism for the remarks, including from major Rugby Australia sponsors Qantas and Asics.
Fans and rival players have also stated their opposition; including Hurricanes vice-captain and All Blacks star TJ Perenara and scrum-half Brad Weber, who said the comments "disgust" him.
Weber, who played his only test for the All Blacks in 2015 and is likely to be in contention for selection again this year, said he was disappointed that players had stayed silent.
"Kinda sick of us players staying quiet on some of this stuff," the Waikato Chiefs' Weber wrote on Twitter. "I can't stand that I have to play this game that I love with people, like Folau, who say what he's saying.
"My cousin and her partner, and my Auntie and her partner are some of the most kind, caring & loving people I have ever had the pleasure of knowing. To think that I play against someone that says they'll go to Hell for being gay disgusts me."
International referee Nigel Owens, who came out as gay in 2007, said such comments could contribute to young people taking their own lives. But Folau has not been perturbed by the backlash.
"Absolutely not," Folau asserted after being asked about his reaction to fallout. "I don't take anything personally. I understand everyone is entitled to their opinions and I've said what I've said in recent weeks. I leave it there."
Join our commenting forum
Join thought-provoking conversations, follow other Independent readers and see their replies