RFU has reached 'rock bottom' admits defiant Rob Andrew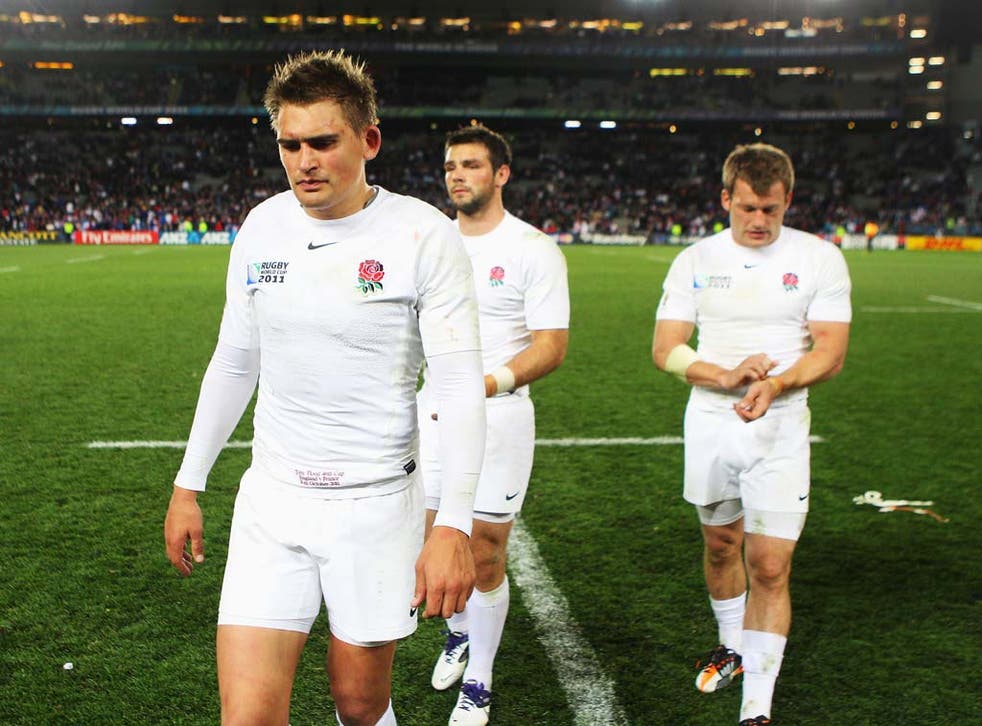 A defiant Rob Andrew has reiterated that he will not resign in the wake of England's World Cup fiasco, although he believes the Rugby Football Union has hit "rock bottom" after recent events on and off the field.
Andrew, the RFU's director of elite rugby, has come under increasing pressure from outside Twickenham to quit his post.
England manager Martin Johnson resigned last week, while England attack Brian Smith has now followed suit and also stepped down. But Andrew has told BBC Sport that he has no intention of ending his Twickenham tenure.
Andrew told BBC Sport: "The reality of my job is that I am not the England team manager. I am the elite rugby director and I run a big department.
"But I absolutely accept responsibility for what is going on here.
"Does it mean I'm going to resign? No I'm not. Does it mean it's all broken? No it doesn't."
The RFU yesterday launched an investigation into the leaking of three confidential and damning reports into England's World Cup campaign, with Andrew describing the leak as "disgusting".
Detailed contents from the reviews undertaken by the RFU, the Rugby Players' Association and the Aviva Premiership clubs appeared across eight pages of a national newspaper.
The reports contain quotes from Andrew and unnamed players which paint the picture of a disunited squad, riven by a lack of trust under the leadership of a management team out of their depth.
Some players are accused, both by Andrew and their team-mates, of being more concerned with their earning potential than their rugby.
The RFU's disciplinary chief Judge Jeff Blackett is set to appoint an independent investigator to take charge of the inquiry and deliver his findings within two weeks.
Andrew added: "I am absolutely shattered by what is going on both on and off the field.
"The RFU has to sort itself out, this is rock bottom, the lowest of the low, and it can't be allowed to continue."
Andrew insists he does not know who leaked the reports, adding: "I wish I knew who it was. We've got to find out because it's just not right.
"We were dealing with some confidential information which we asked the players to give us in good faith.
"Then we have a responsibility to sift through it. You have a responsibility when you have that information to use it properly.
"This has got to stop for the good of the game. It is not what rugby is about."
Andrew admitted on Sky Sports News he had considered his future.
He said: "Of course I've considered my position. There's been soul-searching the whole time, it's been a pretty tough 12 months for everybody here, there's a lot of stuff going on that shouldn't have been.
"I don't have to resign. Other people may have that point of view if they want but there are lots of things going on here. I run a big department and I have to find a new head coach."
On the leak of the report, he added: "It is quite despicable. Whoever's leaked it, I hope they're found and action is taken. The review process has been betrayed and that's unacceptable.
"But you have to put the comments in context. When you get anonymous information like this, you have a huge responsibility to deal with that information correctly because you are putting peoples' reputations and lives at risk here.
"Players gave those views on the understanding they would be strictly anonymous.
"You're always going to have extreme views around coaches and preparation. That's not to say that we don't take notice of them - but it shouldn't have been played out in the public domain.
"People are really upset about the performances on field but it's also the lowest of low to leak this sort of information. We have to deal with that information and put it right. We have to find a solution to this.
"It'll be up to other people to decide what happens over this. Things have happened which shouldn't have happened."
PA
Join our new commenting forum
Join thought-provoking conversations, follow other Independent readers and see their replies