RWC 2015 preview: The lowdown on England
All four countries have had their dramas in the build-up. Chris Hewett assesses who will best shrug off  the woe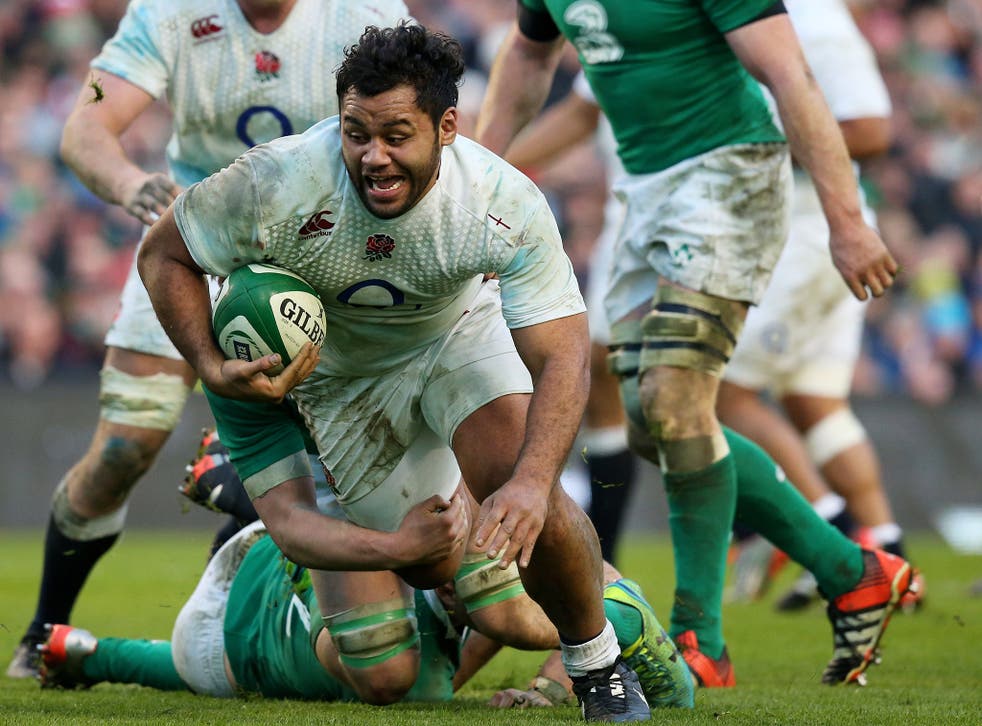 Stuart Lancaster has spent the best part of four years seeking out players who offer a "point of difference" – the key distinguishing factor separating those who can merely function under World Cup conditions from those who can do something more. Now the head coach has made his call in selection, another question arises. What exactly is England's point of difference?
There are a couple, although it is by no means clear that they will be sufficiently productive for a side far less accomplished and authoritative than the 2003 title-winning team pieced together by Clive Woodward (over a significantly longer period, it is worth remembering).
The first? Twickenham. England have not lost to a northern hemisphere side on their favourite rectangle of mud since the earliest days of Lancaster's regime and even if the place is slightly less of a torment to the likes of the All Blacks and the Springboks, those southern powerhouses are about as comfortable there as Dustin Hoffman felt on his visit to the dentist's chair in the film Marathon Man. Teams blessed with home advantage tend to prosper at World Cups. Only once in tournament history have the hosts failed to reach the last four: Wales in 1999.
Rugby World Cup country-by-country guide

Show all 20
Second on the list of advantages is discipline. England teams under Lancaster tend to get along with referees, and as these people can make or break a team – just ask the French, who have yet to forgive the South African official Craig Joubert for his handling of the last global final in 2011 – a positive relationship is worth a tight-head prop's weight in uncut diamonds. The hosts believe that if they are technically correct at the set piece and keep it clean at the breakdown, they will win the penalty count hands down. And if that happens, they think a bigger, better kind of victory will follow.
But are they truly equipped to succeed, even within these narrow parameters? The scrum and line-out, foundation stones of every serious contender's game (leaving aside Fiji, who may or may not be serious, depending on how they wake up), have been anything but pristine recently and this is a cause for concern. If things are going wrong up front, England will have to live on their wits – not something that has ever occupied a high position on the list of red-rose qualities.
There again, they are better equipped to score tries out of thin air now than at any point in recent memory, thanks to the emergence of two genuinely quick wings in Anthony Watson and Jonny May, a high-class outside centre in Jonathan Joseph and a master puppeteer at outside-half in George Ford. Stick a couple of ogreish Vunipolas among the twinkle-toed trendies and hey presto, you bring an attacking threat to the party.
Yet English rugby never completely loses touch with its conservative inner self, and Lancaster may be one rough performance away from falling back on a 10-man approach. In which case, the hosts will risk ending their tournament with a whimper, not a bang.
SQUAD
Forwards J George, R Webber, T Youngs, K Brookes, D Cole, J Marler, M Vunipola, D Wilson, G Kruis, J Launchbury, C Lawes, G Parling, J Haskell, B Morgan, C Robshaw, B Vunipola, T Wood.
Backs D Care, R Wigglesworth, B Youngs, O Farrell, G Ford, B Barritt, S Burgess, J Joseph, H Slade, M Brown, A Goode, J May, J Nowell, A Watson.
Strengths
Home advantage, fitness and an iron defence
Weakness
Recent set-piece system failures
Main man
Billy Vunipola
Register for free to continue reading
Registration is a free and easy way to support our truly independent journalism
By registering, you will also enjoy limited access to Premium articles, exclusive newsletters, commenting, and virtual events with our leading journalists
Already have an account? sign in
Register for free to continue reading
Registration is a free and easy way to support our truly independent journalism
By registering, you will also enjoy limited access to Premium articles, exclusive newsletters, commenting, and virtual events with our leading journalists
Already have an account? sign in
Join our new commenting forum
Join thought-provoking conversations, follow other Independent readers and see their replies