Rugby World Cup final: Discovering how a tiny island of 4.5m people came to dominate rugby worldwide
What a study of New Zealand's methods reveals
Jamie Merrill
Sunday 01 November 2015 22:05 Comments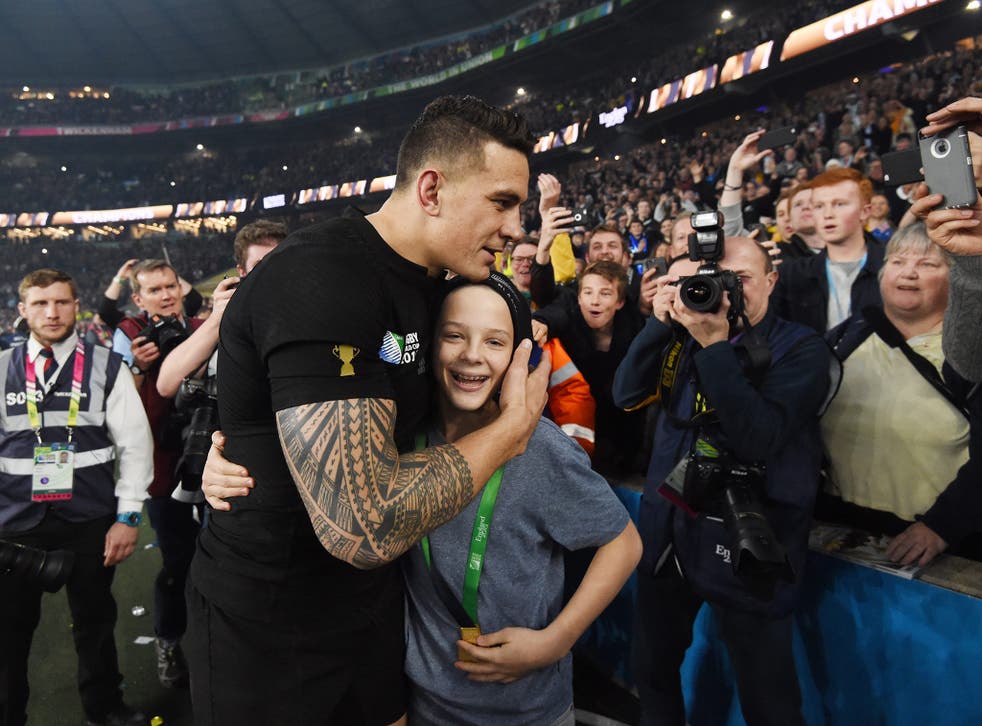 Australia didn't really stand a chance. They were up against statistically the most successful sporting team in human history. New Zealand's rugby team has a win rate over the past 100 years of more than 75 per cent, and with their World Cup victory on 31 October they have become an inspiration for businesses and individuals off the pitch, too.
The All Blacks' 34-17 win at Twickenham meant they became the first team to retain the trophy. It was their third win, starting in 1987 when they won the inaugural tournament on home soil. The other teams to have been champions are Australia and South Africa (both twice), and England.
But go back to 2004 and things were not looking so good for New Zealand. Results were slipping and the men in black had just come last in the Tri Nations championship, suffering the indignity of coming below South Africa as well as local rivals Australia.
The situation was so grim that venerated captain Tana Umuga was threatening to quit and a drinking culture had penetrated the squad. Then something changed.
As detailed by James Kerr's book on the winning culture of New Zealand rugby, Legacy, the cornerstone of the team's recent success under coach Graham Henry and now Steve Hansen, is a simple mantra: "Better people make better All Blacks."
And since that mindset change, the tiny island in the south-west Pacific with a population of just 4.5 million people has again dominated world rugby and become an inspiration for all those seeking managerial and performance success.
"Anybody who is looking to get stuff done and gain competitive advantage in what they do, whether as an individual or as a business, surely has to look at the example of the All Blacks," Kerr said yesterday. "After a crisis they rebooted their culture and they started with values and getting the base right with the essential idea of being a good person and becoming self-sufficient."
Kerr's book, which saw him spend five weeks following the team in 2010, studied the spiritual and practical foundations of the country's re-emergence as rugby's dominate nation. In it, he suggests 15 lessons the rest of us can learn from the mighty New Zealanders.
He admits that this management speak can sound "pink and fluffy" but that the All Blacks' transformation is based in a "very powerful sense of being a team" and "forming a close community" that is determined to leave the "jersey in a better place".
He said: "They try and live these values every day and in every game. Having that vision to win and be the most dominant team in human history is a compelling purpose."
The book has reportedly been studied by several top-flight Premier League managers, who admire the team's success in passing responsibility from the coach to the whole team, reflecting a move in elite sport away from micro-management and theatrical rage from coaches. It even includes a recommendation from England coach Stuart Lancaster, who advises all those "involved in high-performance teams in sport" to read it, though it is unclear if he made the England team "sweep the sheds" like the All Blacks who all help clean the dressing room after every match. And it has to be said that Lancaster's England notably underperformed at this year's tournament.
Kerr said: "Sweeping the sheds, as I called it, is important because the enemy of high performance is entitlement. Being humble in your work and doing it right is very important in business, as it is in sport, and not thinking you are so special that it becomes somebody else's job to pick up after you."
That focus on performance and humility even transfers to the bonuses the team will take from the victory. England players would have taken home £100,000 in bonuses each if they had won the competition, but the All Blacks will take home just £66,000, proving perhaps that bigger bonuses rarely ensure better performance, in business or on the pitch.
It's in the bonus-driven world of business that the All Blacks' approach has the most to offer though, Kerr said. "All businesses are at their heart human businesses and we know that people who work in agile teams in which they are trust and empowered perform better. That's the case with the All Blacks who have one captain but 15 leaders. Self-directed teams like this are vital in business."
One firm that claims to have taken this to heart is AIG, the team's shirt sponsor, which teamed up with the All Blacks to rebrand itself less than two months after it took a bailout from the US government in 2009, with a focus on what it could learn "internally" from the partnership.
Register for free to continue reading
Registration is a free and easy way to support our truly independent journalism
By registering, you will also enjoy limited access to Premium articles, exclusive newsletters, commenting, and virtual events with our leading journalists
Already have an account? sign in
Join our new commenting forum
Join thought-provoking conversations, follow other Independent readers and see their replies