Sam Warburton retirement a 'red flag' for rugby union, admits World Rugby chief Agustin Pichot amid injury crisis
The former Wales and Lions captain has been forced to retire at just 29 years old as his body is no longer able to cope with the demands of professional rugby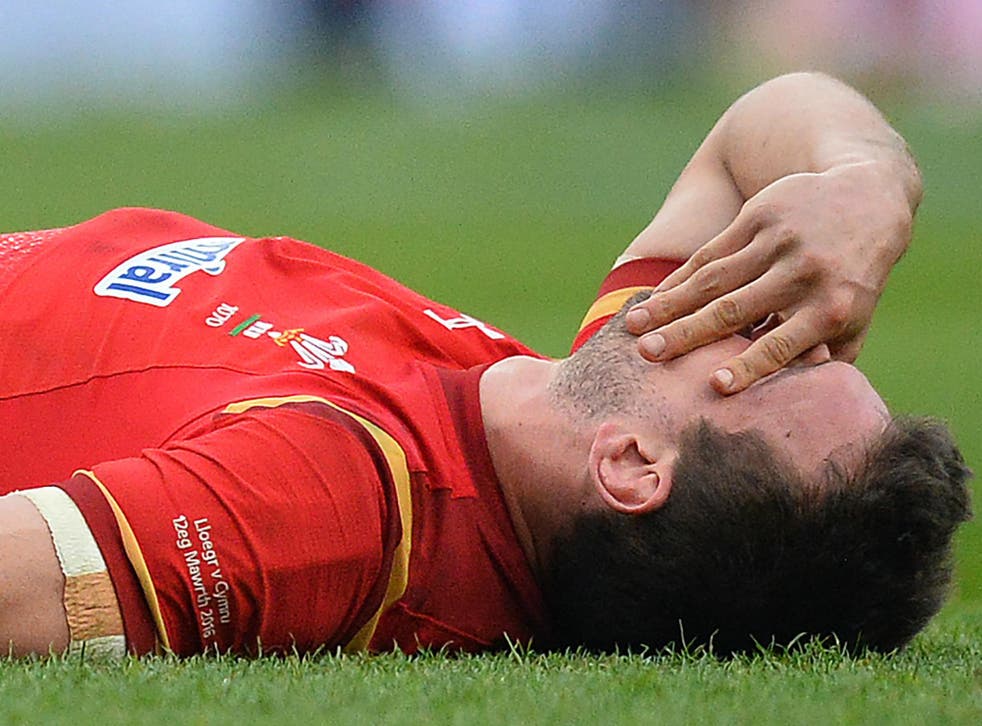 Sam Warburton's injury-enforced retirement is a "red flag" for rugby union that could be the trigger to bring in a radical change to how players are handled, admitted World Rugby vice-chairman Agustin Pichot.
The former Wales and British and Irish Lions captain announced his retirement this week at the age of just 29 after his body finally cracked under the rigours of a nine-year professional career that saw the flanker suffer more than 20 major injuries.
Having led the Lions to series victory over Australia in 2013 and a draw with New Zealand four years later, Warburton's announcement caused a seismic shock across the game that was felt here in San Francisco, where World Rugby are hosting the Sevens World Cup in the hope of expanding the game into the United States.
Given the US' concerns over health and safety in sport given the recent concussion lawsuit in NFL, the news of Warburton's retirement has been greeted with unsurprising concern, and Pichot admitted that those are felt just as much among the sport's governing body as they are by the players themselves.
"The red flags are there," former Argentina international Pichot said. "Sam is one red flag – there was a tweet I saw about the number of injuries he has had and it was frightening.
"He had an outstanding career, but a number of injuries. We have to take care of the future generations.
"We are working really hard on that with the International Rugby Players' Association [IRPA] – we already had a conference on that a month ago, and will have another on 8 August."
One potential solution being considered by World Rugby and the IRPA is reducing the level of training that players are committed to between games, a system that has been used in NFL in an effort to reduce the impact on the players' bodies throughout a season.
Whether that would work in a sport that now features a 10-month season – as opposed to the NFL's six-months – is up for debate, but the admission from World Rugby that something needs to be done in order to stop players such as Warburton retiring so early could be the catalyst for change in the not-too-distant future.
"We are working towards a training-load system," Pichot added.
"We mentioned it with the players in Monaco last year – we said 'we want to take of you, but let's be honest when you sign a contract sometimes you don't protect yourself and want to play week-in week-out'.
"There is a balance to be made."
He added: "That came from a players' movement.
"It is how you implement that - is there evidence to show that training is the problem? The NFL is only three months long.
"If stopping contact in training is the answer we will do everything we can as the governing body to address that, for sure."
Chairman Bill Beaumont tried to ease those concerns, stressing "rest assured we have player welfare always at the front of everything we do", but with the England great also forced to retire at the same age, the realities of rugby and the devastating impact that it can have on later life are all too obvious to see.
Swiss watchmaker TUDOR is the Official Time Keeper of Rugby World Cup Sevens 2018 in partnership with World Rugby. For further information visit www.tudorwatch.com
Register for free to continue reading
Registration is a free and easy way to support our truly independent journalism
By registering, you will also enjoy limited access to Premium articles, exclusive newsletters, commenting, and virtual events with our leading journalists
Already have an account? sign in
Register for free to continue reading
Registration is a free and easy way to support our truly independent journalism
By registering, you will also enjoy limited access to Premium articles, exclusive newsletters, commenting, and virtual events with our leading journalists
Already have an account? sign in
Join our new commenting forum
Join thought-provoking conversations, follow other Independent readers and see their replies