Sam Warburton retires: Wales and British and Irish Lions captain ends career, aged 29
Cardiff Blues flanker forced to quit after failing to recover from knee and neck injuries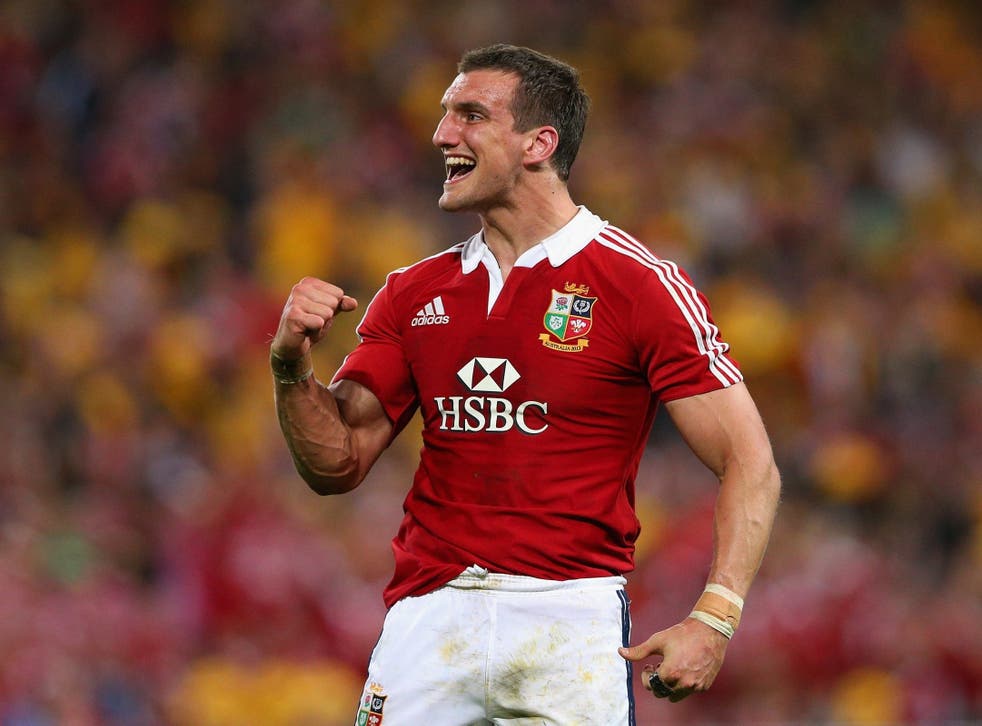 Sam Warburton, the captain of the Wales national team and two British and Irish Lions tour, has been forced to retire due to injury at the age of 29.
The Cardiff Blues flanker missed the entire 2017/18 season in order to have surgery on knee and neck injuries in the space of 12 weeks, and despite hoping that seven months of rest would repair the extensive damage that his rugby career has inflicted, he has been forced to retire from the game ahead of the new season.
"Unfortunately, after a long period of rest and rehabilitation the decision to retire from rugby has been made with my health and wellbeing as a priority as my body is unable to give me back what I had hope for on my return to training," Warburton said on Wednesday.
"I cannot thank the Welsh Rugby Union and Cardiff Blues enough, who have gone beyond the call of duty, in providing the support I received to help me get back on the field, for which I will be forever grateful."
Warburton retires as the most successful Lions captain in the history of the team, being one of just two men to captain the invitational side twice and having an undefeated record of a series win and draw against Australia and New Zealand respectively.
Fittingly, Warburton's final match will always remain the thrilling third Test decider against the All Blacks last summer, which ended in a 15-15 draw and secured the Lions' first ever series draw in New Zealand, having never beaten them.
"Since I first played aged 10 at Llanishen Fach Primary School, then Whitchurch High School and Rhiwbina Juniors RFC, I always dreamed of playing for my hometown club the Cardiff Blues, Wales and the British and Irish Lions. To look back on my career, I'm extremely proud of what I managed to achieve.
"There are so many people who helped me along the way from schoolteachers, coaches, friends and family. I thank you so much for supporting my dreams and aspirations. I hope they too can take some pride from my career.
"I would like the make special mention of Warren Gatland. Without the faith he had in me and his unwavering support I would never have had the career I was able to pursue.
"Countless people work behind the scenes in professional rugby but I would like to thank to the fantastic medical teams at both WRU and Cardiff Blues who have looked after me throughout my career.
"To my amazing wife Rachel and my close family and friends who have endured the emotional rollercoaster of playing professional rugby, I am so lucky to have such a fantastic support network and loving family to help me get through all the testing times.
"Lastly, to all the many fans, with whom I've shared some fantastic memories with, from the bottom of my heart, thank you so much for all your support. From providing a random hug in a supermarket, or simply offering words of support and encouragement, to hearing a cheer after my name was announced at the national stadium, you are what makes playing professional rugby so special and such a privilege. It's been an absolute pleasure to represent you all and an honour I'll sorely miss.
"As one chapter finishes, another begins, which I'll enter with the same level of passion and determination as the last."
Paying tribute to Warburton, Gatland acknowledged his impact on the game off the field, having grown a reputation as one of the most-liked and well-spoken players to have graced the game, as well as his leadership on it in particular reference to last July's third Test against the All Blacks in Auckland.
"It is hugely disappointing that Sam has retired from the game," Gatland said. "He is an outstanding rugby player and he has brought so much to the game on and off the pitch. His leadership, attitude and demeanor along with his performances have placed Sam up there as one of the best and most respected players in the world. He finishes with a record that he should be extremely proud of and should look back on his career with huge pride.
"In a test career full of great moments, one in particular sticks in my mind. His captaincy in the third test for the Lions in New Zealand, in a game finely balanced and potentially historic, was exemplary. The New Zealand media were mightily impressed by him, and rightly so.
"I hope he can take the time to reflect on a magnificent career and I hope he gets as much pleasure from whatever he does next as he has brought to the people of Wales and the wider rugby public."
Register for free to continue reading
Registration is a free and easy way to support our truly independent journalism
By registering, you will also enjoy limited access to Premium articles, exclusive newsletters, commenting, and virtual events with our leading journalists
Already have an account? sign in
Register for free to continue reading
Registration is a free and easy way to support our truly independent journalism
By registering, you will also enjoy limited access to Premium articles, exclusive newsletters, commenting, and virtual events with our leading journalists
Already have an account? sign in
Join our new commenting forum
Join thought-provoking conversations, follow other Independent readers and see their replies