Six Nations 2015: Liam Williams unfazed at replacing George North for Wales
North is being rested after sustaining two blows to the head against England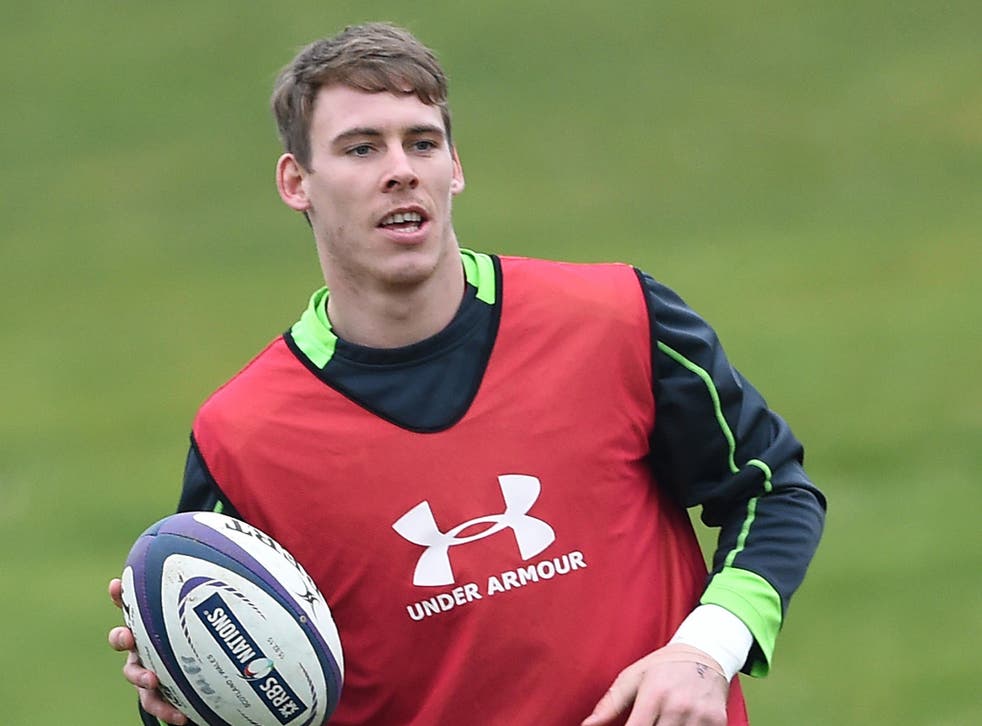 Having worked 250 feet up in the air at a top of a blast furnace, the prospect of dealing with the anticipated aerial onslaught from Scotland at Murrayfield on Sunday holds little fear for Liam Williams.
An employee at Margam Steelworks in Port Talbot for three years before his rugby career took off with the Scarlets, Williams is the solitary change from the side that buckled against England last Friday, with wing George North rested after two blows to the head in that game.
Williams is renowned for his fearless approach to play, which has seen him likened in some quarters to the great J P R Williams – a comparison he calls "overwhelming" – and his back story plays a part in that approach. "The highest I climbed was about 250 feet and you are just looking down at the floor," he recalled. "I worked on the top of the blast furnace and that may be a bit higher again. It was fine."
As for his resultant approach on the rugby field itself, Williams added: "I just give 100 per cent. If that means I help the team then I'm happy to do so. If I happen to get hurt, so be it. It's not something that bothers me."
Williams was considered the unlucky man to miss out on selection for Wales against England, such has been his form in regional rugby this season. The 23-year-old's record is good against Scotland, producing a try and man-of-the-match performance as Wales trounced the Scots 51-3 in Cardiff a year ago.
Yet he is just happy to be playing on Sunday immaterial of being shifted from his trademark position of full-back: "I do prefer playing No 15 but I'd play flanker or even hooker for Wales if it meant getting a game. I'm just happy to be in the team. Hopefully, I'll go out and have a good game."
NatWest are proud to support Rugby. Current account customers can win exclusive rugby experiences. It's not who you know, it's who you bank with. Visit natwest.com/rugbyrewards
Register for free to continue reading
Registration is a free and easy way to support our truly independent journalism
By registering, you will also enjoy limited access to Premium articles, exclusive newsletters, commenting, and virtual events with our leading journalists
Already have an account? sign in
Register for free to continue reading
Registration is a free and easy way to support our truly independent journalism
By registering, you will also enjoy limited access to Premium articles, exclusive newsletters, commenting, and virtual events with our leading journalists
Already have an account? sign in
Join our new commenting forum
Join thought-provoking conversations, follow other Independent readers and see their replies