Six Nations 2016: England pack goes back to basics as Eddie Jones calls for forwards to stand up
'[Jones] wants his props to scrummage first'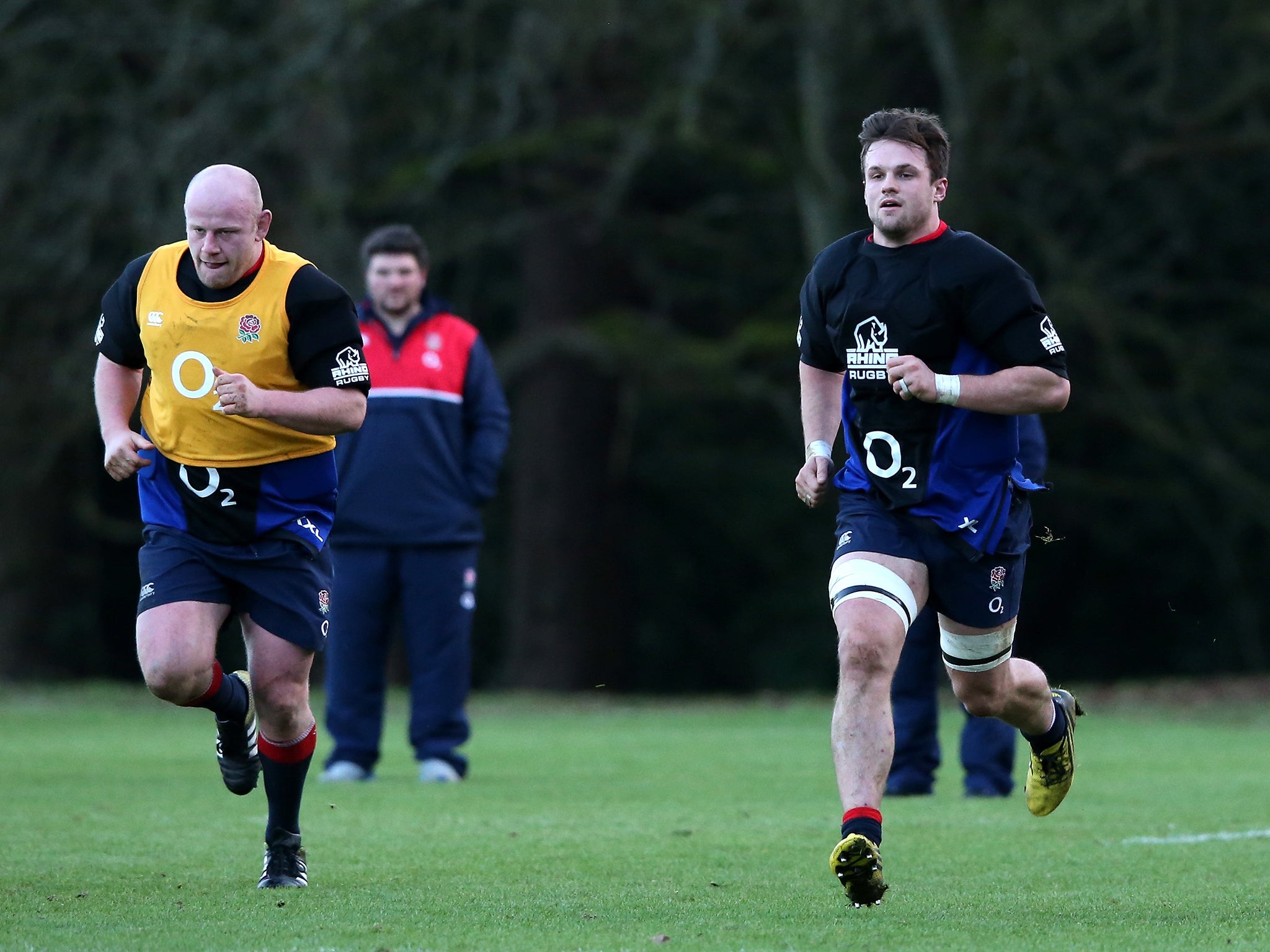 Word has it that Australia, beaten finalists at the World Cup, were deeply taken aback by the outbreak of horizontal pacifism among England's forwards during the win-or-bust pool match between the two countries at Twickenham in early October. The Wallabies expected to bamboozle the hosts with their attacking play, which they duly did, but not in their wildest dreams did they believe they would give their opponents a seeing-to at close quarters.
All of which explains the breast-beating inside the England camp ahead of this weekend's Six Nations opener with Scotland at Murrayfield – a highly spiced occasion given extra heat yesterday by the home side's New Zealand-born wing Sean Maitland, whose light-hearted comments will be taken very seriously indeed by some of those on the receiving end.
"My grandparents made it pretty clear that I had to hate the English," he commented, referring to the Glaswegian side of his family and adding, for good measure, that plenty of New Zealanders held similar views.
With Billy Vunipola, the England No 8, sounding off about the red-rose pack's need to man up and "not take a backward step", this Calcutta Cup encounter has plenty of potential on the fire and fury front. Time, then, for a calmer appraisal from one of the more measured members of the red-rose forward unit.
Dan Cole, the tight-head prop from Leicester with more than 50 caps to his name, does not think England are in the throes of a scrummaging crisis, even though they were badly messed around at the global tournament by both Fiji and Australia, neither of whom were renowned for their set-piece superiority.
But he does accept that the pack has questions to answer, and that as those questions have been posed by the new head coach, Eddie Jones, they need to be answered quickly.
"Eddie is fairly straight in what he says and he's spoken to the boys in the front row about having greater involvement," Cole reported. "He wants his props to scrummage first, lift in the line-out second and tackle third. I think he believes English forwards spend too much time on the floor and doesn't want us to be out of the game for so long." Does he have a fair point? "Yeah."
According to Cole, the alarming collapse in England's authority at the sharp end during the World Cup was partly down to strategic miscalculation. "We expected high ball-in-play time and a lot of running," he said. "In actual fact, it wasn't like that. I think we were caught out and that detracted from our set-piece play.
"But it also came down to us as individual players. If we look back now, our standards were not good enough. The set piece was all right against Wales but Fiji manned up against us and when we played Australia there was all the hoo-ha and crap about our scrummaging angles."
Clearly, that Wallaby-driven public discussion about England's technique in the darkened recesses still rankles.
While Cole admitted that the World Cup hangover affected his club performances before Christmas – "I was at a level that wasn't as good as it should have been," he acknowledged – he took a good deal of confidence from his performances in the tough European Champions Cup meetings with Munster and Stade Français.
This is welcome news from England's perspective, because this Scottish scrum is a bigger, scarier beast than usual, largely because of the impact made by Cole's opposite number, Willem Nel.
"He's changed things," Cole said. "If you look at what they did to the Australian set piece in that World Cup quarter-final, they're clearly a solid unit. They have some big lumps in the second row and if you're not on your game they can cause you issues, especially up there in Edinburgh. They're going to be frothing at the mouth at scrum time.
"But as an English forward I understand the tradition of our game, which is built around the set piece. Eddie mentions that the World Cup-winning side of 2003 was based on the set piece and the maul, and he wants the same thing now. And as a pack, we'd happily take a game where the backs don't touch the ball."
Join our commenting forum
Join thought-provoking conversations, follow other Independent readers and see their replies