Women's Six Nations is bigger than ever as England take a professional approach to wrestle title away from France
England may be World Champions, but they haven't won the Six Nations since 2012 and this year's tournament could all be sorted out on the opening weekend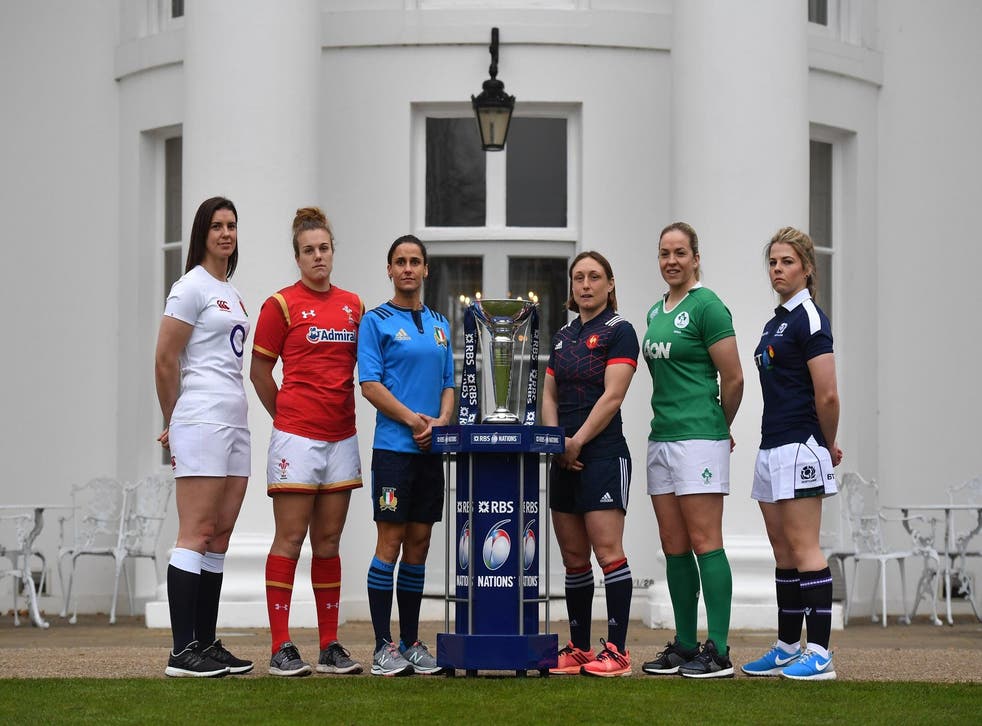 Unlike the men's Six Nations Championship, in which form suggests the title will go down to the final match in Dublin in the middle of March, the women's version is likely to take a definitive direction on the opening weekend. Last year's champions France take on the favourites England at Twickenham Stadium, no less, with kick-off immediately following the corresponding men's match on Saturday evening.
France beat England 17-12 in Vannes on the final day of last season's women's Six Nations, with two tries by captain and hooker Gaelle Mignot, to secure the Championship on points difference and regain the title from Ireland, the winners in 2015. In the meantime, the Olympic Games in Rio have come and gone, and England have recalibrated their focus to embrace 15-a-side rugby alongside sevens. The team has been rebranded as the 'Red Roses' (whisper it softly to any player born in Yorkshire) and, more importantly, full-time contracts were awarded to 48 players.
"As an elite athlete you always strive to get better and better, and this is a fantastic opportunity to do that," says Sarah Hunter, the England captain and No.8, who has 85 caps. "Whereas before after a training session we'd be going off to work, now it's our downtime to refuel properly, to put our feet up and switch off from rugby." All of England's Six Nations' rivals are a mixture of semi-professionals and amateurs, and Hunter's Irish captaincy counterpart, Niamh Briggs, says: "We're completely amateur in Ireland and you can't help but be a bit envious of what England are doing. But it's not an excuse for us in terms of performance and results, and it can't be."
In any case, these are great days for the women's game, in the round. Crowds at club matches tend to be numbered in the hundreds but the Six Nations organisers are pushing the international product by arranging top-quality broadcast coverage or live streaming of all 15 matches, plus a highlights programme on BBC TV each Sunday evening.
Expectation will rise accordingly, and Briggs's Ireland have the added incentive – or maybe imperative – of showing they can be a competitive force when they host the eighth women's World Cup this summer (England are the holders). "We have to embrace the coverage and relish it," says Briggs. "Hopefully our games are of a good enough standard to attract a wider audience, which in turn will generate more publicity and more people playing the game."
The women's game is vulnerable to the same physical pressures as the men's, of course, and England flanker Alex Matthews will miss Saturday's match with concussion, while Briggs – the all-time top points scorer in the Championship – is injured, too. Elinor Snowsill, the fly-half for Wales, who finished fourth last year, says her team have been boosted by a comeback from two tries down to beat Ireland in a recent friendly. "In the past we've had a lot of trouble with Italy," Snowsill says of Wales's opening opponents in Jesi, near the Adriatic coast. "We won't be taking them lightly this time and hopefully we can get the consistency of performance we need to be successful."
I asked Hunter what kind of match a spectator – who will be allowed in free at Twickenham if they arrive solely to see the women – could expect from the distaff 'Le Crunch'? "In some respects we have similar teams," Hunter replies. "We both have strong forward packs looking to lay the foundation for backs who have experience in sevens in the last couple of years. We're looking to create front-foot ball for our backs to use their pace and skills, while France have a driving line-out and strong ball-players like Gaelle Mignot and [back-rower] Safi N'Diaye, plus Shannon Izar is back on the wing from sevens. They're all key players who I'm sure will pose a threat to us at Twickenham."
Join our new commenting forum
Join thought-provoking conversations, follow other Independent readers and see their replies