I don't think England have a discipline problem – defence coach Kevin Sinfield
Tom Curry's early dismissal at the weekend followed hot on the heels of Owen Farrell and Billy Vunipola incidents last month.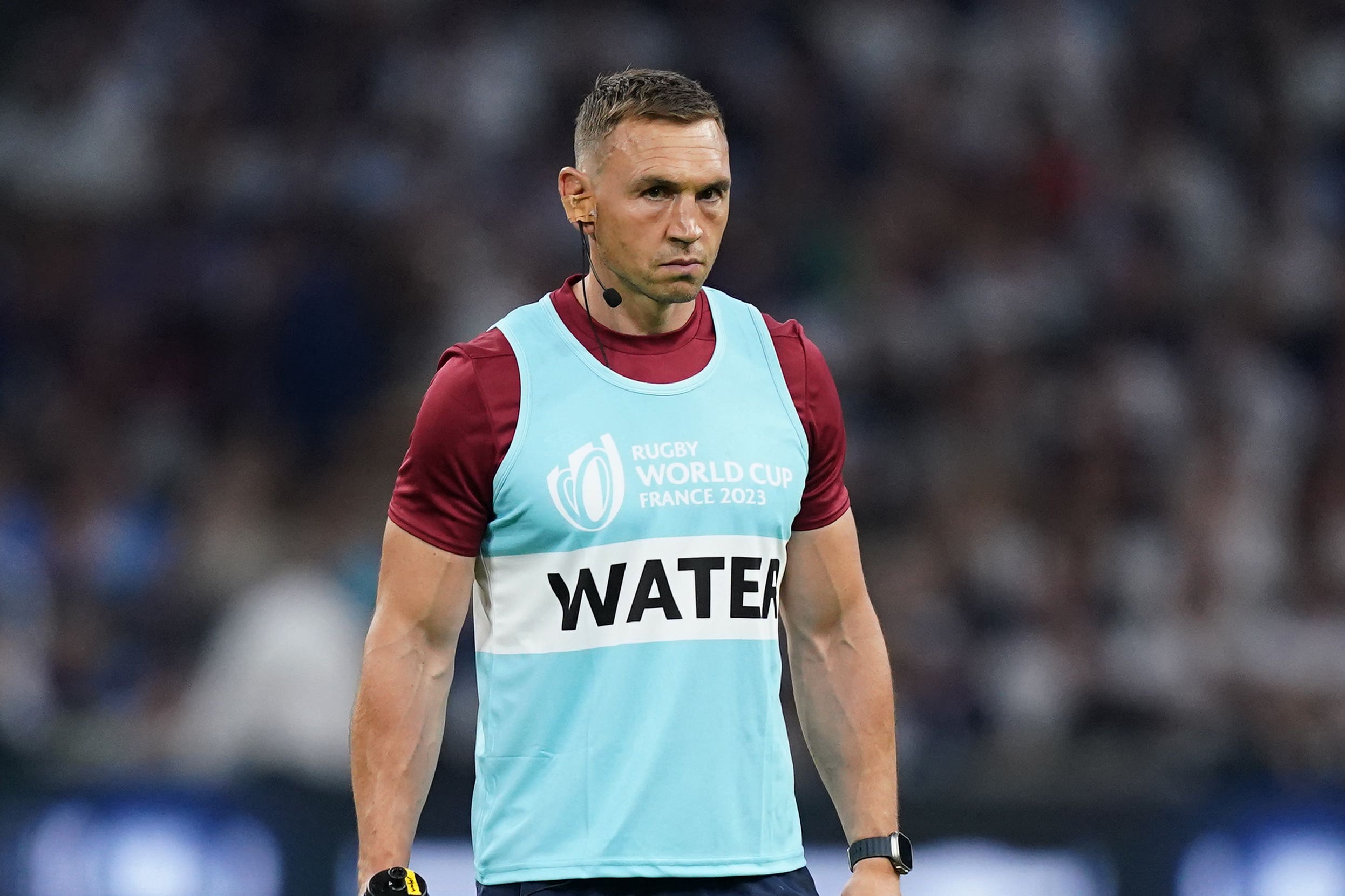 Kevin Sinfield insists England do not have a discipline problem as they look to draw a line under their latest red-card setback that resulted in a two-match ban for Tom Curry.
England did not contest Curry's dismissal for a dangerous tackle in Saturday's 14-man demolition of Argentina when the Sale openside appeared before a brief virtual hearing on Tuesday.
After the disruption caused to their World Cup preparations by the Owen Farrell and Billy Vunipola incidents last month, England are keen to focus all their attention on Sunday's Pool D showdown with Japan.
And while continuing to hone their tackle technique in training, defence coach Sinfield is satisfied there is no deep-rooted problem.
"Discipline-wise, we gave away seven penalties at the weekend," Sinfield said.
"I don't think we've got a discipline problem, I thought it was really unfortunate what happened at the weekend. It's been different from the other challenges that have taken place.
"We continue to work on our tackle skill – and work incredibly hard. The guys have bought into it and have done so for some time, but they're human and they make mistakes. We've got to understand that.
"And unfortunately we've had to deal with four red cards in six games. We're getting pretty good at defending with 14 men, but we want to have our full complement on the field for as long as possible at all times.
"So we hope to improve that area, but it's tricky to pinpoint exactly what that is.
"We'll spend time with Tom and put him through tackle school and work incredibly hard with him again. We'll get him right for a couple of weeks' time."
Observers have been left scratching their heads by the inconsistent refereeing evident during the opening round of World Cup matches.
While Curry was given his marching orders for his third-minute clash of heads with Juan Cruz Mallia, similar incidents involving players from South Africa and Chile went unpunished.
On this occasion England could be justified for nursing a sense of grievance at the way the cards have fallen against them and Sinfield admits the disparity between decisions makes a player's job harder.
"I think it makes life really difficult for the players, first and foremost, and that's what we're all here for," Sinfield said.
"We all want to see the players out on the field, we want to see the best players in the world go head to head. We've just got to be careful.
"We control what we can control. We're in full support of the rules and regulations. We try and train as hard as we can, but within the laws of the game and we'll continued to do that."
England name their team to face Japan on Friday night and Sinfield insists there will be no room for sentimentality when making any tight calls.
"At the top of the list is to win the game to we pick the team that we think gives us the best chance of winning," Sinfield said.
"Within that there's always a balance, but we're in a World Cup and we're not here to give people game-time, we're here to win games.
"We're not here to give Test shirts out because someone deserves one, we're here because we have to win games."