British and Irish Lions 2017: Steve Hansen rejects claims of All Blacks fighting in training ahead of third Test
Former New Zealand captain Sean Fitzpatrick claimed that players had told him about 'scuffles' in training this week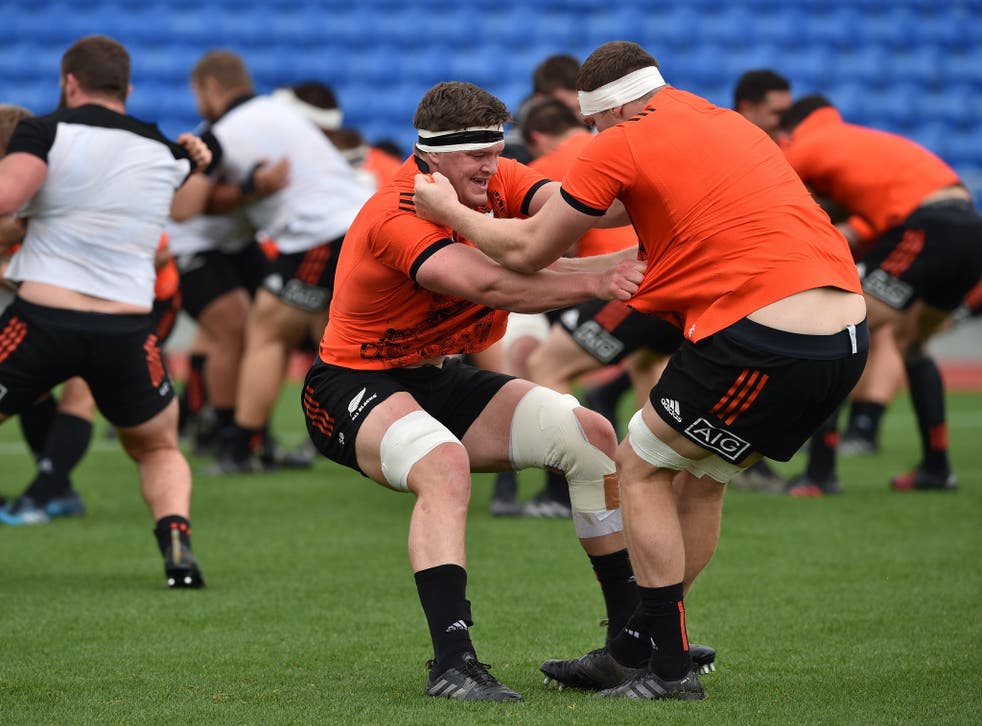 Steve Hansen denied former All Blacks captain Sean Fitzpatrick's claim that "scuffles" have broken out in New Zealand's training sessions this week, with tensions appearing to be on the rise ahead of this Saturday's series decider against the British and Irish Lions.
Fitzpatrick claims that he has spoken to players who told him that there have been moments this week when tensions between players boiled over, leading to small arguments between the teammates.
Hansen rejected these claims though, and stressed on Thursday that he has not seen anything of the sort.
British and Irish Lions squad vs All Blacks - third Test

Show all 15
"Yeah, I read that one," Hansen said when asked about the reports. "I don't know where it came from. I've read a few things this morning that have just come out of nowhere, and that's one of them. There were no fights at training."
Lions Diary: Jared Payne ruled out of tour
Fitzpatrick was New Zealand captain the last time that the Lions beat the All Blacks, in the second Test in 1993, but he was able to guide the side to a series-clinching victory in the third Test. Having seen first-hand what it takes in training to beat the Lions, Fitzpatrick claimed that the reports of intra-squad scrapping were not necessarily a bad thing.
"I know what the atmosphere will be like in the camp and all those people in New Zealand that wanted it at 1-1, now expect the All Blacks to win, so that'll raise the tension within the camp," Fitpatrick told Sky Sports this week.
"They won't need to do much this week. I've spoken to a couple of the guys, the tension is quite high. There's been a couple of little scuffles at training, which is a good sign.
"But they are under a little bit of pressure, for the first time in a long while actually."
Hansen's opposite number, Warren Gatland, did confirm that Thursday's training session was one of the more "tasty" ones that he has had to take charge of, with the players showing plenty of niggle in contact with a few "verbals" exchanged, although he stressed that is a good sign ahead of the third Test this Saturday.
Join our new commenting forum
Join thought-provoking conversations, follow other Independent readers and see their replies