Conor Murray signs new four-year contract with Munster and Ireland to commit beyond Rugby World Cup
Scrum-half signed a new deal in September that ends talk of a lucrative move to England or France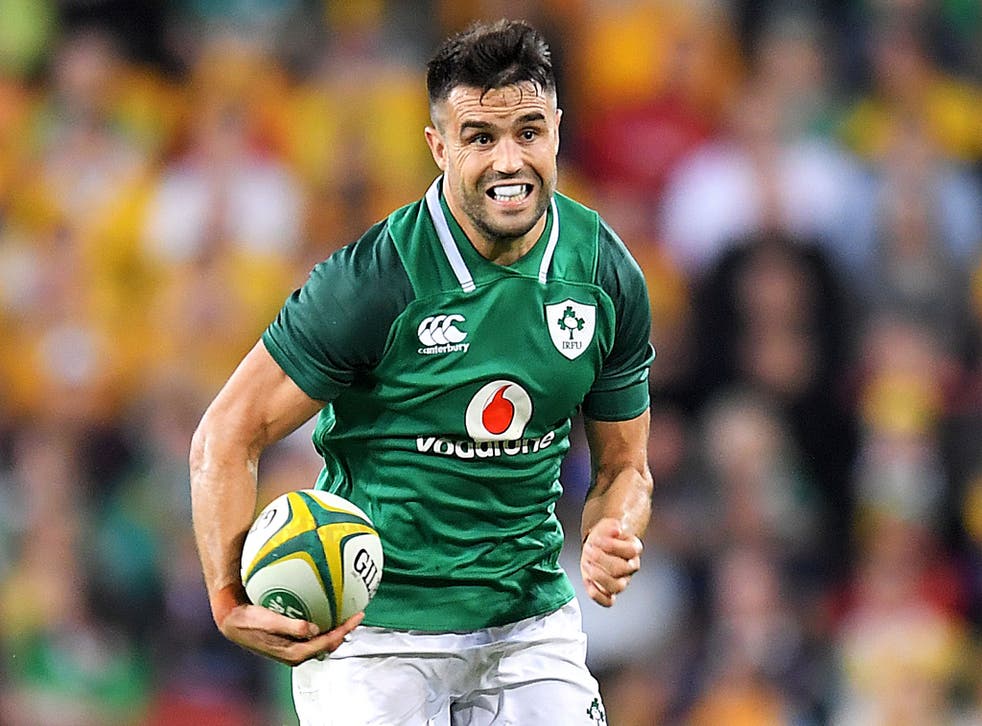 Conor Murray has signed a new contract with the Irish Rugby Football Union that will see him remain with Munster until the end of the 2021/22 season.
The British and Irish Lions scrum-half was due to be out of contract at the end of the season, with a number of French clubs understood to be weighing up a lucrative move for a player widely regarded as one of the best in the world in his position.
But the IRFU have announced that the 29-year-old extended his deal last month by an additional four years, removing any threat of Murray missing next year's Rugby World Cup due to Ireland head coach Joe Schmidt's preference to select players based in Ireland only.
"I am delighted to have signed on with the IRFU until at least 2022," Murray said. "Over the past few seasons I've enjoyed great days in the green of Ireland and the red of my home province Munster. I love playing here and look forward to making more life long memories in the next few years."
Premiership signings to watch - 2018/19

Show all 12
Murray has not played any competitive rugby since the third Test of Ireland's summer tour of Australia last June, but the circumstances surrounding his injury – understood to be an issue with his neck – have been kept confidential at the player's request. This has caused widespread debate in the rugby world due to fans and media taking an interest in why the scrum-half is not playing – even though he has been seen in training – as opposed to a person's right to keep details of their health private.
The inability of Munster head coach Johann van Graan to explain his absence only heightened interest in Murray, and with his contract winding down at the same time, his future looked to be in some doubt with the World Cup firmly on the horizon.
With 67 Ireland caps to his name, plus starting all three of the Lions' Tests against the All Blacks last year, Murray would be one of the most attractive players on the market should he become available to club's abroad, but this new deal prevents any chance of that before the summer of 2022 unless someone pays a substantial fee to spring him from his contract early.
Should that not happen, Murray will remain with Munster and Ireland until he is 33 years old, though the contract does not see him committed through to the next World Cup after Japan the following year.
Expressing the IRFU's delight at keeping one of their prize assets in the country, performance director David Nucifora said: "Conor is a genuinely world class player and he has illustrated this through the consistent quality of the performances he delivers for both Ireland and Munster. He has played a central role in driving the success that has been achieved at national level, and we are delighted that he will continue to play his rugby in Ireland for at least the next three seasons."
Murray was an integral figure in Ireland's back-to-back Six Nations titles in 2014 and 2015 and featured at both the 2011 and 2015 Rugby World Cups, while he has made 116 appearances for Munster since making his professional debut eight years ago, with a sole Celtic League in 2011 to his name.
Join our new commenting forum
Join thought-provoking conversations, follow other Independent readers and see their replies