England could tour Australia, New Zealand and South Africa just once every 12 years under new plans
With players rested after every World Cup and low-key tours in Lions years, just one summer every four years will feature a full-strength squad capable of facing the best teams in the world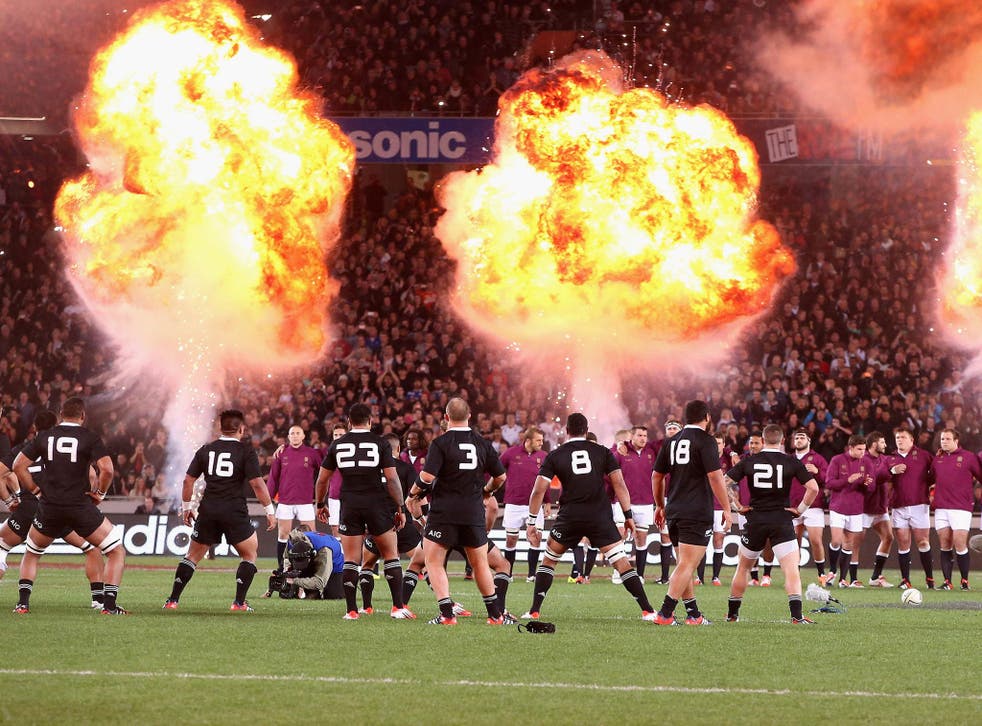 The summer tests, as we know it, are dead. This is one take from the new season structure presented by the Rugby Football Union, which not only squeezes in the British and Irish Lions tour, but also dramatically changes the purpose of the southern hemisphere tours.
That's because under the new framework, unveiled on Tuesday by the RFU in collaboration with Premiership Rugby and the Rugby Players' Association, the type of tours witnessed in South Africa this summer will only happen once every four years. Up until now, England have taken on two of the three southern hemisphere heavyweights on even non-World Cup years, and toured Argentina with a depleted squad to coincide with the Lions tour.
But with player welfare in mind – and it must be stressed that these decisions have been made with exactly that – those who are heavily involved in next year's World Cup will be left out of the tour of Japan the following year. This decision may have been in the pipeline for some time, given that the tour was announced only at the start of this year when player welfare talks were already underway.
England's autumn international squad

Show all 36
So what appeared to be an historic first, given England have never toured the Far East, now seems to be a premeditated avoidance of touring one of the big sides. Of course that is understandable given what the potential repercussions could be from sending a squad without 20-odd of its best players, plus those who have retired post-World Cup, to the likes of New Zealand and South Africa, but it is also a sign of things to come.
While this announcement by the RFU only spans the three seasons from 2019/20 to 2021/22, the prospect of the post-World Cup tour reverting to full-strength opposition is hugely unlikely given the rest that it will afford England's elite players.
By that example, going forward England may make a habit of embarking on a two-Test tour to a Japan or an Argentina, the United States or – dare say – the Pacific Islands every year after a World Cup as well as in a Lions year as they have done since 2001. With no summer tour in the weeks leading up to the World Cup, it's a very real prospect that summer tours to New Zealand, Australia and South Africa will become a one every 12 years rarity, featuring in the third year of a World Cup cycle when England have committed to a three-Test tour with a full strength squad.
Not only will it rob England fans of the games they pay top money to see in the climates of Johannesburg, Melbourne and Auckland, but it will also cost the Sanzar unions considerable income given that the summer tests are their second-biggest earner after the Lions tour – which is already limited to one visit to each nation every 12 years.
To put that into comparison, England have toured Australia three times in the last 12 years, New Zealand twice and South Africa three times.
One compromise would be to bring back tours in the lead up to Rugby World Cups, though England have not done that since 2007, with head coaches Martin Johnson, Stuart Lancaster and Eddie Jones evidently against such difficult tests a few weeks before a World Cup campaign.
Whether the other home nations choose to follow suit remains to be seen, but it is unlikely to be similar given that players are afforded considerably more rest time during the Pro14 season with their union-owned clubs. That allows Ireland, Scotland and Wales to prioritise their national teams as well as looking after and developing players, and the simple matter of fact is that until English rugby has something similar, and not a private entity running the club game, the national team will never be the priority.
The new dawn of English rugby feels remarkably familiar.
Join our new commenting forum
Join thought-provoking conversations, follow other Independent readers and see their replies