Australia scrum-half Nick Phipps apologises for urinating on a bar while dressed as a cow on a Sydney stag do
Phipps has been given a dressing down from Rugby Australia and says he expects to receive a sanction by the Waratahs for being 'a bloody idiot'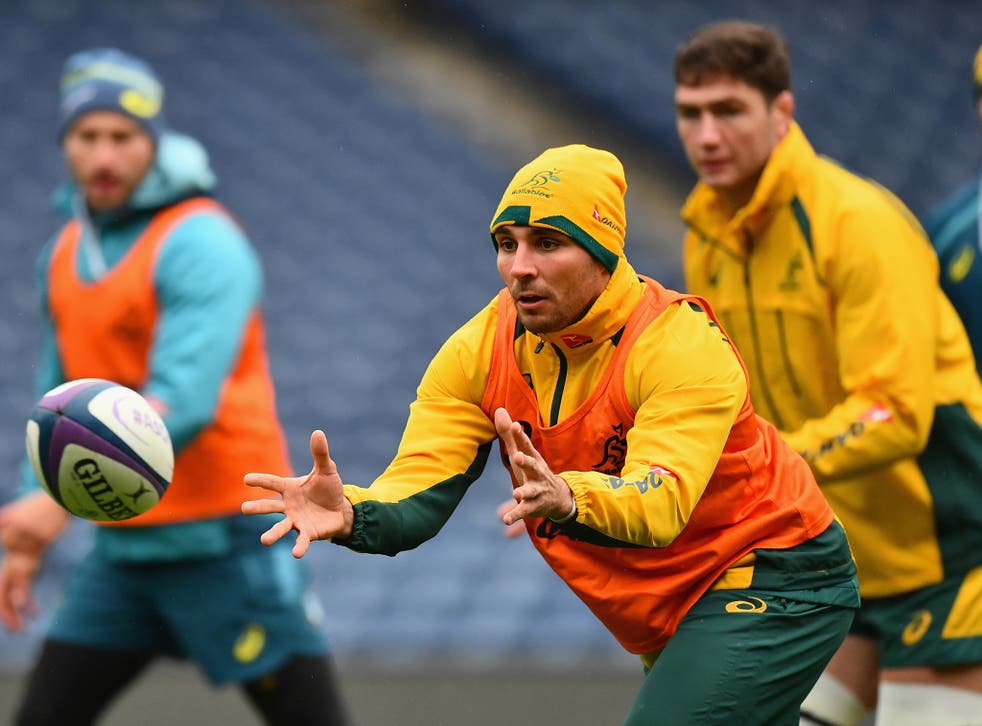 Wallabies scrum-half Nick Phipps has apologised for urinating on a bar while wearing a cow costume during his stag night at a Sydney venue.
Phipps was kicked out of the Woollahra Hotel a day after he played in the New South Wales Waratahs' 29-0 defeat by the Lions in their Super Rugby match on 20 April.
"I'm a goose, if I'm going to do the crime, I'll pay the time," the 29-year-old told reporters in Sydney on Tuesday.
"It's always been in my character to stand up and accept the responsibility, I was a bloody idiot."
Phipps, who has won 61 test caps and represented Australia at two World Cups, said he had spoken to national governing body Rugby Australia and expected sanction from the Waratahs.
"There are going to be some sanctions handed down and I'll accept them," he said.
"My role at the club is something that's pretty important and to be honest that's not the way we should carry ourselves.
"There won't be any fight from me. It's something I just wanted to do and get on the front foot and get back to playing footy.
"I've spoken to Rugby Australia, they've voiced their displeasure, they're not very happy."
The Waratahs host the Auckland Blues on Saturday and will bid to end Australian teams' 36-game losing streak to New Zealand opponents.
Reuters
Join our new commenting forum
Join thought-provoking conversations, follow other Independent readers and see their replies