Queensland Reds back Karmichael Hunt to appear in court to face allegations of supplying cocaine along with Gold Coats Titans players
Super Rugby star Hunt named along with Titans utilities Beau Falloon and Jamie Dowling by Queensland Crime and Corruptuon Commission on allegations of supplying cocaine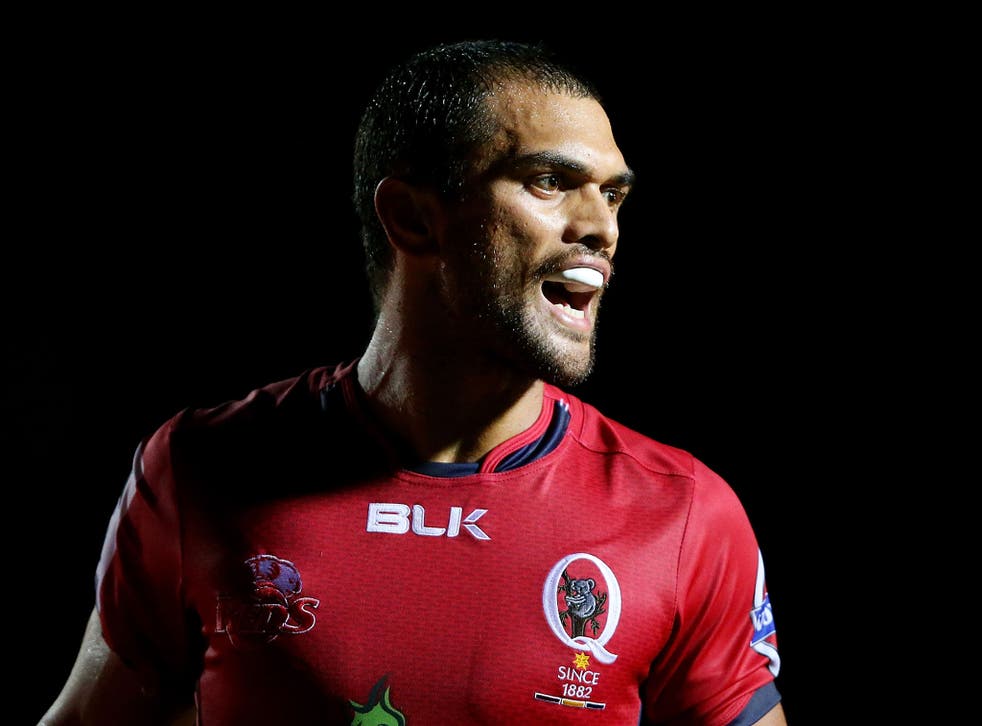 Queensland Reds back Karmichael Hunt has been stood down for this weekend's Super Rugby match after being summoned to court to face allegations of supplying cocaine, the Queensland Rugby Union (QRU) said on Friday.
The 28-year-old, a potential Wallabies bolter for this year's World Cup, was one of four people given notice on Thursday by Queensland's Crime and Corruption Commission (QCCC) to appear in court on 5 March.
Hunt, a high-profile acquisition for this season from Australian Rules team the Gold Coast Suns, will now miss Saturday's match against Western Force in Brisbane, even if it does not fall victim to Cyclone Marcia.
"It has been determined by QRU, ARU and the Rugby Union Players' Association and after discussion with Karmichael that it would be best for his welfare that he is not available for selection this weekend," a QRU statement read.
One of the best known athletes in the country after his previous careers as a rugby league international and in the indigenous football code, Hunt has played just one Super Rugby match since joining the Reds at the start of this year.
A QCCC statement released on Friday alleged that the four people summoned to court "arranged for the supply of cocaine for personal use or to on-supply cocaine to friends and colleagues between June and December 2014".
In their statement, the QRU said the alleged offences had actually occurred between 1 September and 3 October, 2014 - before he started training with the Reds in late November.
The Australian Rugby Union (ARU) will be keen to avoid any more negative publicity for the game after the protracted Kurtley Beale text messaging saga last year, which led to the resignation of Wallabies coach Ewen McKenzie.
The rugby union career of Wendell Sailor, another code-hopper who played for the Wallabies at the 2003 World Cup, was effectively ended after he tested positive for cocaine in 2006 and was banned from the sport for two years.
The NRL has also been implicated in the case after Gold Coast Titans utilities Beau Falloon and Jamie Dowling were named as the two other men that were given notice to attend court on 5 March.
Reuters
Register for free to continue reading
Registration is a free and easy way to support our truly independent journalism
By registering, you will also enjoy limited access to Premium articles, exclusive newsletters, commenting, and virtual events with our leading journalists
Already have an account? sign in
Register for free to continue reading
Registration is a free and easy way to support our truly independent journalism
By registering, you will also enjoy limited access to Premium articles, exclusive newsletters, commenting, and virtual events with our leading journalists
Already have an account? sign in