'Sam Warburton was magnificent until he was hurt': What the papers are saying in Australia after Lions are defeated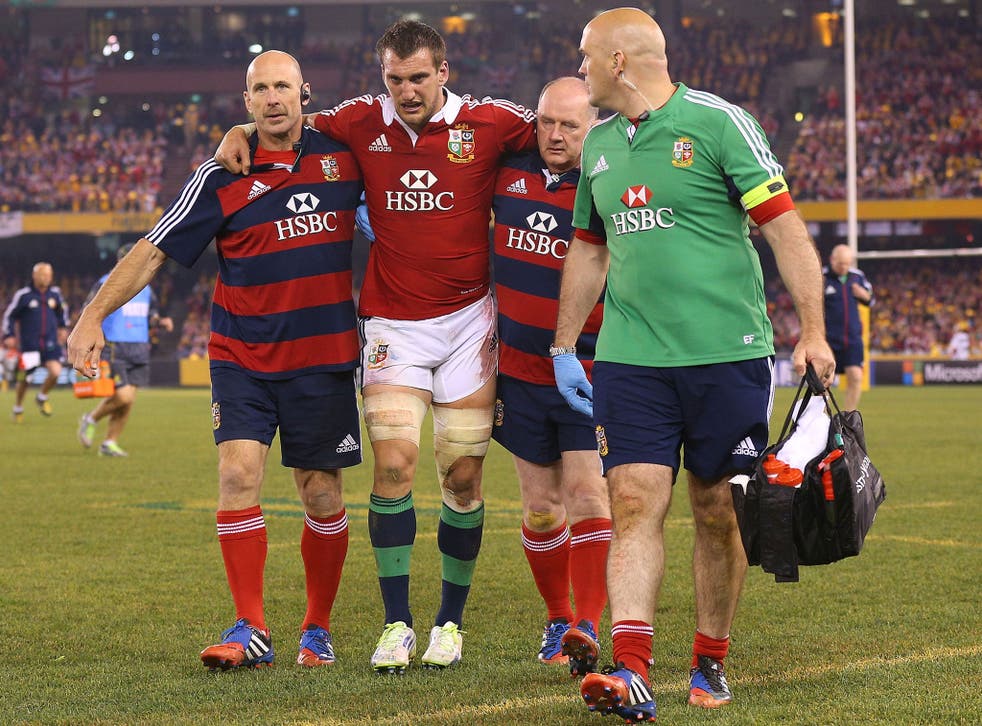 The Western Australian:
The most intense and aggressive Test match Australia has hosted in many years.
The Australians were steamrolled by the Lions' maul and lost the early battle for the breakdown thanks to the clinical accuracy of Captain Sam Warburton.
The Wallabies found unexpected opportunities off a sub-par Lions line out and a solid scrum but did not take care of the ball, repeatedly butchering their own possession with handling errors.
The Herald Sun:
The loss of the Welsh flanker, their best player at Etihad Stadium, is a massive blow for the tourists as they aim to end a 16-year series drought at Sydney's ANZ Stadium; a constant menace at the breakdown for the Wallabies
Warburton was the player who caused the Wallabies so much grief at the breakdown in the second Test in Melbourne. That would be a huge loss but they have a lot of depth their in the back-row
The Courier-Mail:
The British media was unanimous in its opinion that the Lions would have won had Warburton not been forced to limp out of the game in the 66th minute on Saturday night and although that's not an assertion that can ever be tested, there is no question he was playing a magnificent game until he was hurt.
The Sydney Morning Herald:
The Wallabies have pulled off a miraculous second Test escape act to break British and Irish hearts. They had thrown everything at the must-win match and looked the more dangerous attacking.
The Age:
Neither side would be particularly happy with their performances.
Australia was smashed at the breakdown. Will Genia again took charge, transforming wobbly attack into a well-oiled machine and the Wallabies found a hunger that had so often been missing in recent years.
The Canberra Times:
The capacity crowd of 56,771 was a record for a sporting event at the ground. There was a lot of gold but, when it came to voice, they were easily drowned out by those in red.
The Australian:
The aura surrounding the Lions was tarnished as the Wallabies hustled and bustled their way to an early lead and continually pressured the tourists when behind.
The Advertiser:
The Wallabies' one-try, one-point scrape-home against the tourists' territorial pressure game in the second Test was not perfect. But on attack, it contained enough glimpses of power and thrilling pace
Join our new commenting forum
Join thought-provoking conversations, follow other Independent readers and see their replies