'Personal attacks' on Owen Farrell over red card are wrong, says Steve Borthwick
Farrell has received lots of criticism since his red card given for a high tackle against Wales was overturned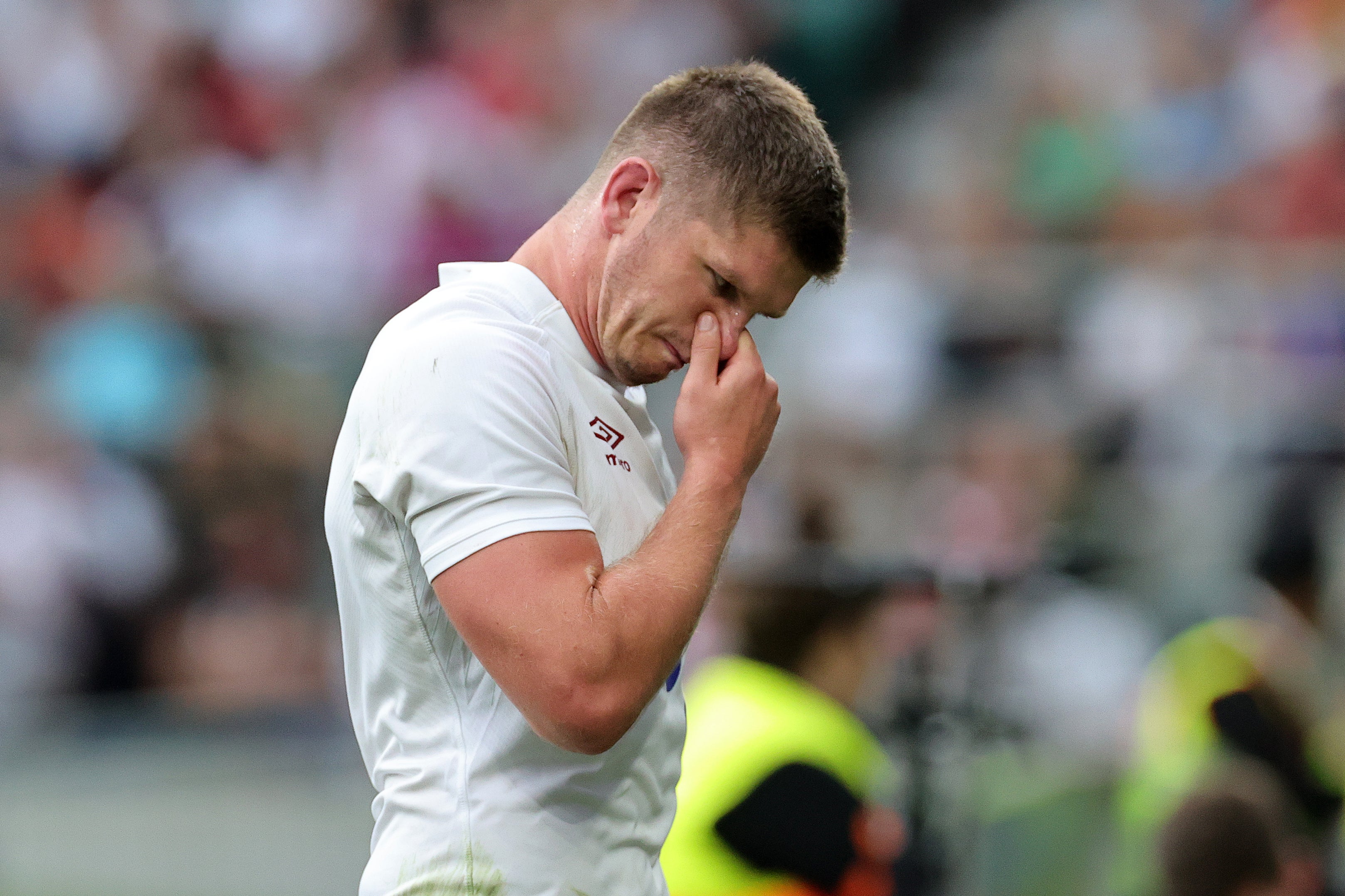 England coach Steve Borthwick said captain Owen Farrell had been subjected to "personal attacks" in the aftermath of his red card against Wales, which has left the fly half's Rugby World Cup future hanging in the balance.
Farrell will face another hearing early next week after World Rugby appealed against a decision to overturn the red card he received for a dangerous tackle in England's match against Wales last week.
The 31-year-old was expected to receive a minimum four-game suspension for the act of foul play but the red card was overturned. His potential suspension could see him miss a number of England's World Cup pool matches.
Borthwick was surprised at Farrell's case being re-opened and defended the player, joining Owen's father and Ireland coach Andy Farrell who described the disciplinary process as a "disgusting circus".
"The situation is one I find really disappointing," said Borthwick, who left Farrell out of England's squad to face Ireland in Saturday's World Cup warm-up game in Dublin.
"We thought we had reached a conclusion on this matter. It had an impact in terms of the disruption this week and now it's going to be ongoing.
"The commentary around it seems to move from issues around the tackle to personal attacks on the character of the man, which I think is just wrong. Owen has handled himself through this process in a really respectful manner."
Farrell, who has been suspended before for dangerous tackling, smashed into the face of Wales forward Taine Basham during England's 19-17 win. He was sent off after the new 'bunker' review system upgraded his yellow card to red.
A lengthy suspension would be a serious blow to Borthwick's World Cup plans, with Farrell potentially missing England's crucial first two pool games against Argentina and Japan.
"One of the most experienced and senior panels that deal with these matters dealt with it on Tuesday," Borthwick added. "Now, another panel is being convened to try and find some holes in what was done on Tuesday. Again, we will conduct ourselves in a manner that respects the process.
"The final two weeks of our World Cup preparation are going to be disrupted by this matter."
Join our commenting forum
Join thought-provoking conversations, follow other Independent readers and see their replies