Rugby World Cup makes major change to national anthems
The anthems on the opening weekend of the tournament had been criticised by fans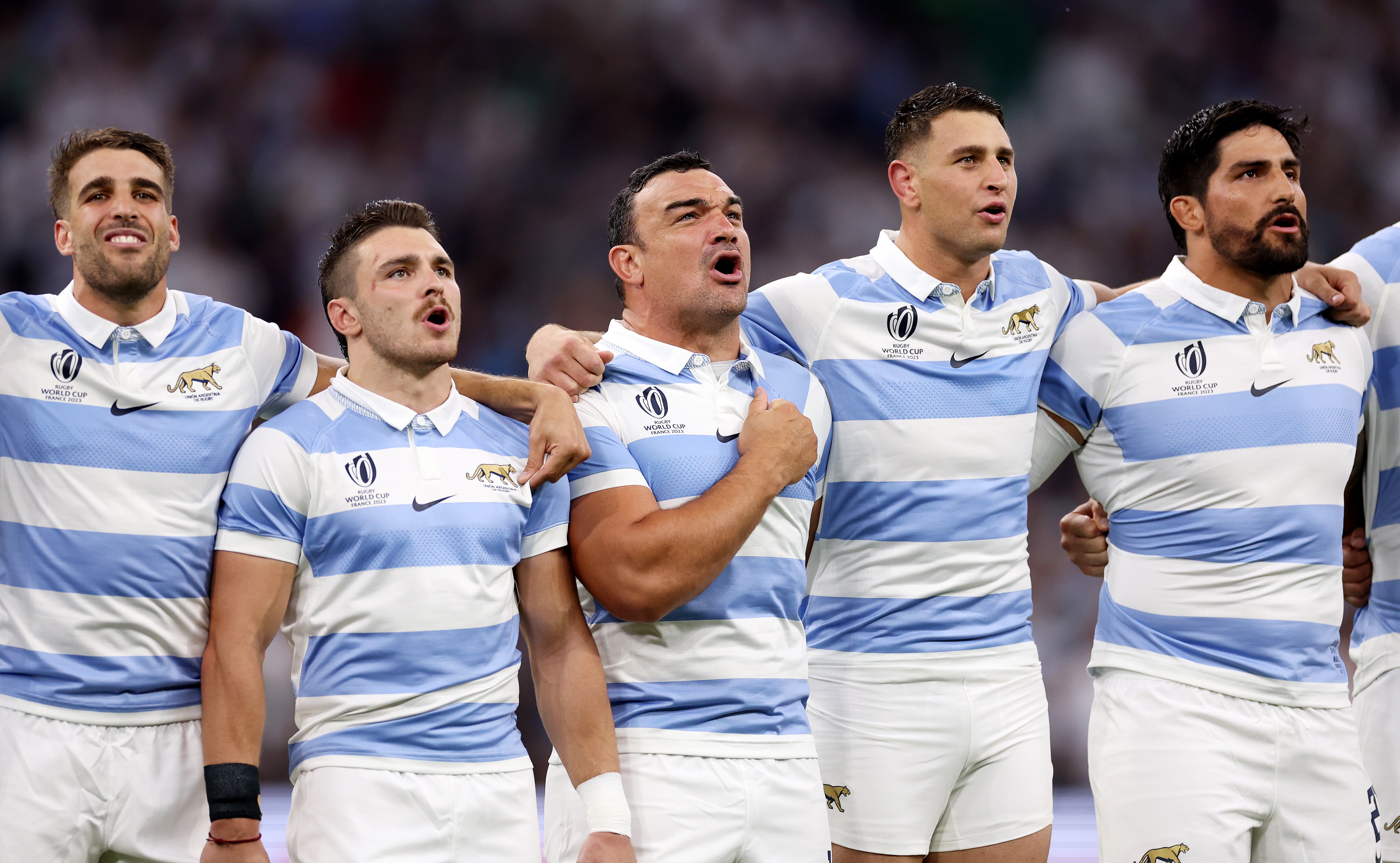 The organisers of the Rugby World Cup have promised to address concerns over the national anthems at the tournament.
While French TV channel TF1 had a 2023 record 15.4 million viewers on Friday for the curtain raiser between France and New Zealand, those watching on TV, and those in the stadiums, were puzzled, if not outraged, by the rendition of the national anthems.
The anthems were sung in canon by a choir of children, which made for a barely audible hubbub as fans sang in unison.
Organisers have been reviewing the anthems and submitted a new version - in which the children do not sing in canon - to the national federation, saying the reactions had been "positive".
"Our traditional fans were surprised, destabilised as they're used to different versions of the national anthems," said Rivoal.
"We now have simplified versions although we have kept the children's voices.
The tournament organisers have also apologised to the thousands of fans who were stuck outside the Marseille stadium and those who struggled to make their way to the Bordeaux arena.
The World Cup pool D match between England and Argentina in Marseille got underway on Saturday to hundreds of empty seats as supporters were queuing outside, while in Bordeaux tramway problems delayed fans arrival for the Ireland v Namibia game.
"We apologise to the fans who missed kickoff. It was our responsibility," France 2023 president Jacques Rivoal told a press conference.
"We are very confident in our capacity in our capacity and in the capacity of the organising committee to address these challenges and find de relevant solutions," tournament director Michel Pousseau said.
"We will never be complacent. Our ambition is to deliver the best for our fans. I want to acknowledge the frustration of our fans who could not make their way on time to the stadiums in Bordeaux and Marseille."
"We are looking to redeploy some volunteers to facilitate the fans' trip to the stadiums, which is what we did in Marseille as soon as Sunday," France 2023 director general Julien Collette said.
France is under tight scrutiny with Paris hosting the Summer Olympics in 2024.
"All the government services are mobilised to assist us. Everything we are putting in place to facilitate fan experience will help for the Games," Rivoal said.
Reuters
Join our commenting forum
Join thought-provoking conversations, follow other Independent readers and see their replies