Australia vs Fiji referee: Who is Rugby World Cup official Andrew Brace?
The Irish official is one of the refereesat the tournament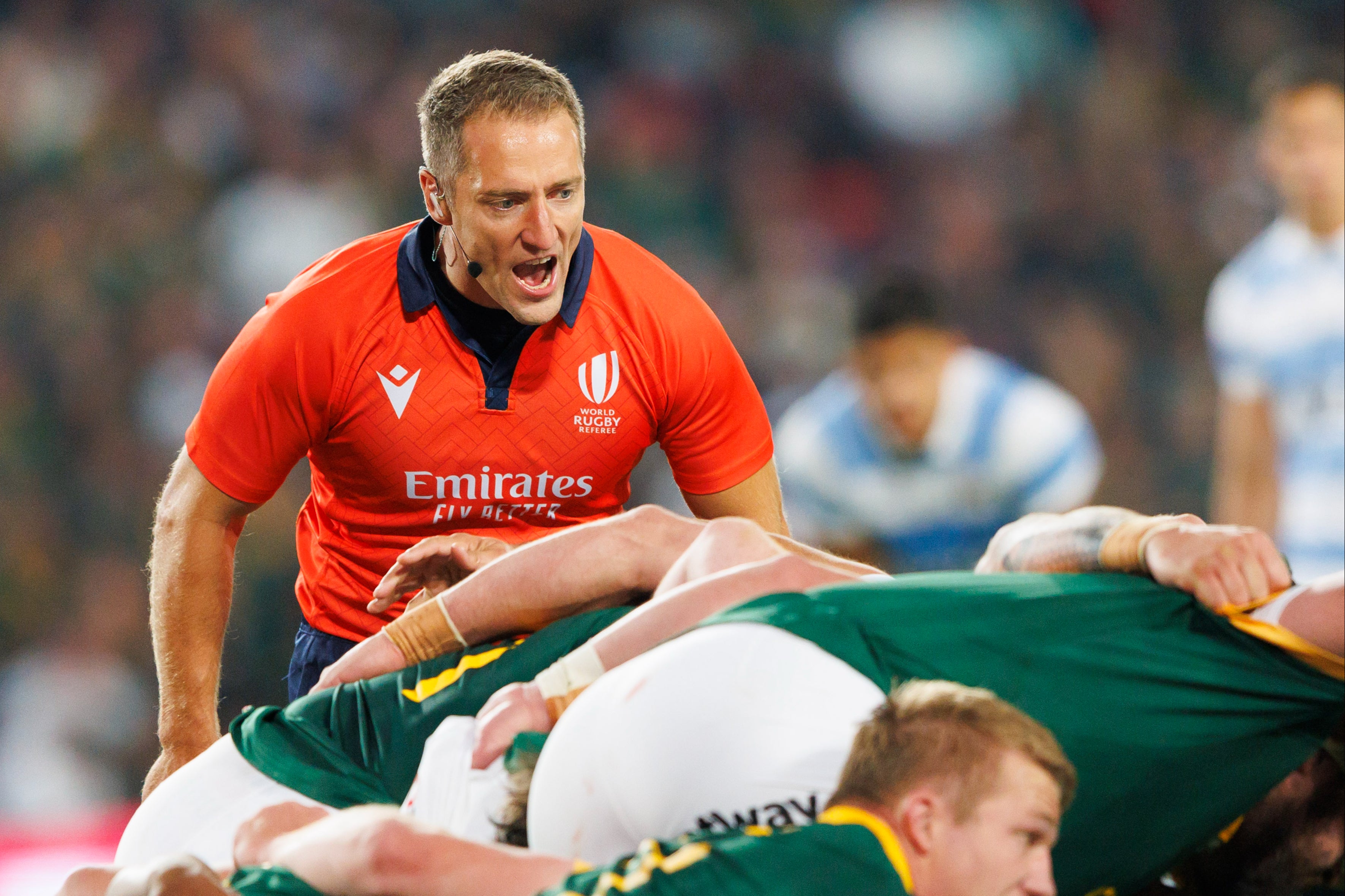 Andrew Brace is one of the officials at the 2023 Rugby World Cup.
Born in Cardiff, Brace represents the Irish Rugby Football Union (IRFU) after a childhood spent between Wales and Ireland.
A former community rugby officer for Munster, the 35-year-old represented Belgium during a brief international playing career, qualifying for the country via his father's family.
He made his debut in the then-Pro 14, now known as the United Rugby Championship, in 2015, and two years later started refereeing test matches.
In 2020, he oversaw both the Pro 14 final and the Autumn Nations Cup decider between England and France at Twickenham.
An assistant in 2019, Brace makes his World Cup debut with the whistle this time around.
He is the sole IRFU referee but has familiar company in the wider officiating team in the form of assistant Chris Busby and television match officials Joy Neville, the first female on a match official panel for a men's World Cup, and Brian MacNeice.
Which games is Andrew Brace refereeing at the 2023 Rugby World Cup?
Italy v Namibia – Pool A (9 September, Saint-Etienne)
Referee: Andrew Brace (Ire)
ARs: Paul Williams (NZ) & Chris Busby (Ire)
TMO: Joy Neville (Ire)
Australia v Fiji – Pool C (17 September, Saint-Etienne)
Referee: Andrew Brace (Ire)
ARs: Jaco Peyper (SA) & Chris Busby (Ire)
TMO: Brian MacNeice (Ire)
England v Samoa – Pool D (7 October, Lille)
Referee: Andrew Brace (Ire)
ARs: Nika Amashukeli (Geo) & Chris Busby (Ire)
TMO: Brian MacNeice (Ire)
Join our commenting forum
Join thought-provoking conversations, follow other Independent readers and see their replies