England vs Japan referee: Who is Rugby World Cup official Nika Amashukeli?
The Georgian is one of the officials at the tournament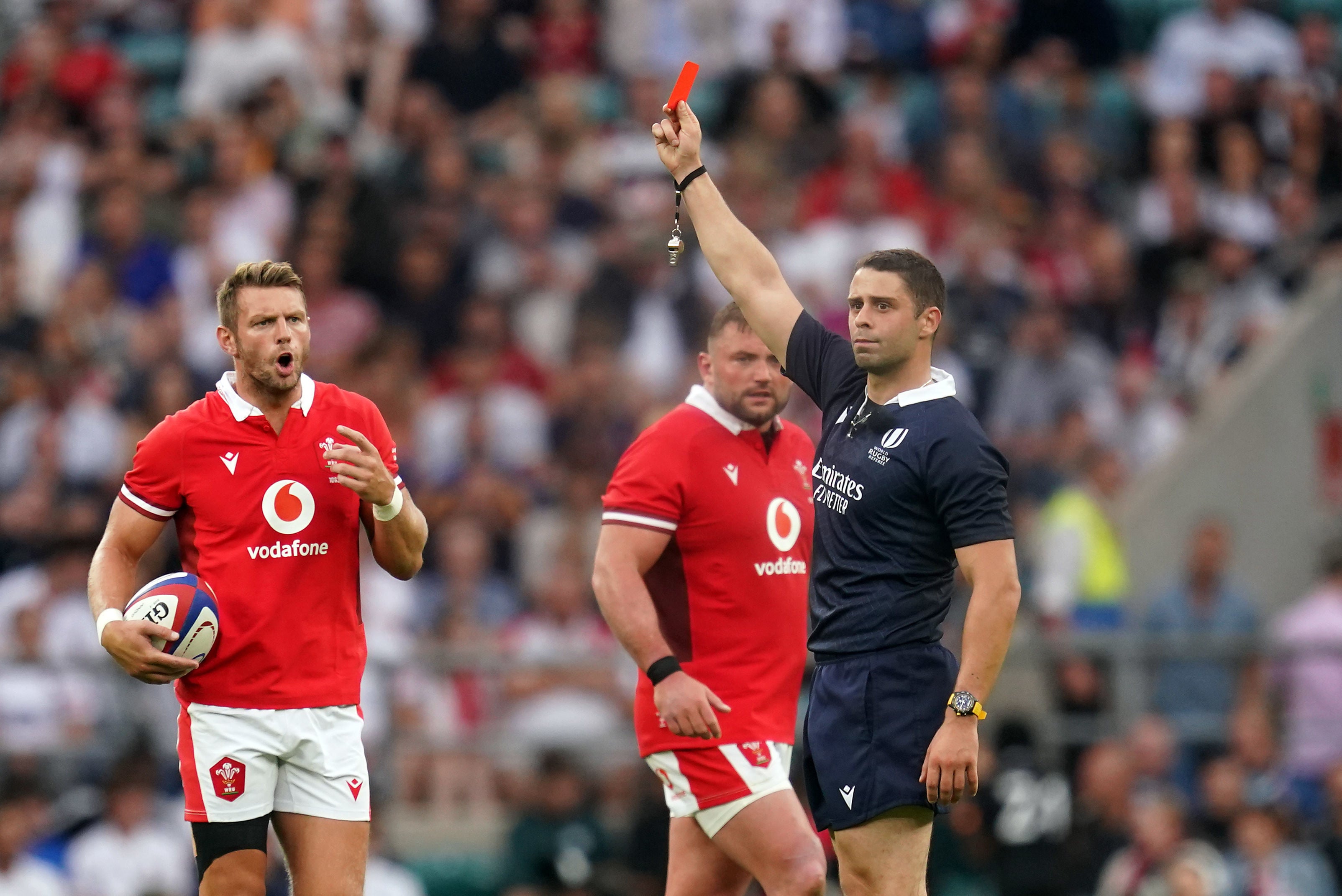 Georgia's Nika Amashukeli will make history as one of the officials at the 2023 Rugby World Cup.
The 28-year-old makes his tournament debut and is the first referee from Georgia to officiate at the event.
He is the youngest whistler since Wayne Barnes in 2007 to be appointed to a men's World Cup panel.
Amashukeli represented Georgia at junior level as a centre, but was forced to retire at the age of 20 after a series of concussions and other injuries.
He was recruited as a referee as part of a new programme to improve officiating standards in the country, developed in partnership with the Irish Rugby Football Union.
As part of that relationship, Amashukeli has been mentored by Irish official David McHugh, who refereed games at the 1995, 1999 and 2003 World Cups.
In July 2021, Amashukeli officiated Wales' win over Canada, his first international appointment involving a Tier One nation.
A Six Nations debut followed seven months later, and Amashukeli has since forged a reputation as a referee of high potential.
He will take charge of three games at this year's tournament.
Which games is Nika Amashukeli refereeing at the 2023 Rugby World Cup?
Ireland v Romania – Pool B (9 September, Bordeaux)
Referee: Nika Amashukeli (Geo)
ARs: Wayne Barnes (Eng) & Andrea Piardi (Ita)
TMO: Brendon Pickerill (NZ)
England v Japan – Pool D (17 September, Nice)
Referee: Nika Amashukeli (Geo)
ARs: Nic Berry (Aus) & Andrea Piardi (Ita)
TMO: Joy Neville (Ire)
Australia v Portugal – Pool C (1 October, Saint-Etienne)
Referee: Nika Amashukeli (Geo)
ARs: Mathieu Raynal (Fra) & Andrea Piardi (Ita)
TMO: Joy Neville (Ire)
Join our commenting forum
Join thought-provoking conversations, follow other Independent readers and see their replies