Poppy Cleall insists England can 'play better' despite thrashing Scotland in Women's Six Nations
Poppy Cleall won the Player of the Match award to inspire Simon Middleton's side to a bonus-point win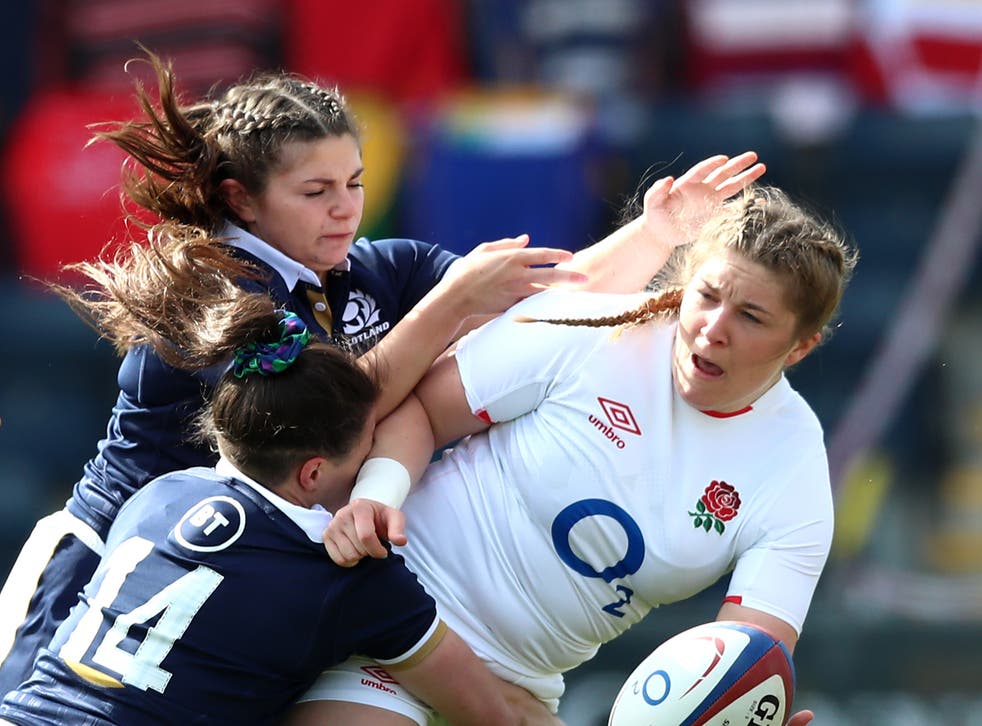 England star Poppy Cleall has said the team can and will play better than they did in their Women's Six Nations opener against Scotland.
The Red Roses demolished Scotland 52-10 with Cleall scoring two tries and picking up the Player of the Match award.
She said: "We can play better than that and that's what we'll take from it, we can do better. You don't get second chances in this format of the Women's Six Nations. We have trained very well in the last couple of weeks and I think we didn't quite put that out there.
"We'll go away, have a look and train better than we have been so we can get out here and do England proud."
England boss Simon Middleton said Cleall was sensational in the match, but agree with the No 8's assessment that his team need to improve.
Read more:
England vs Scotland player ratings as Jess Breach shines in Women's Six Nations opener
He said: "Execution in the back line will be one of the areas we'll be working on, catching the ball with the line wide open will be another, and not running into touch, not kicking the ball away inaccurately – a lot of things.
"We'll have a look at the penalty count, as there will be areas to smarten up in terms of discipline. The ref was getting frustrated with things we did today."
The Red Roses will now build to next Saturday when they will face Italy.
Join our new commenting forum
Join thought-provoking conversations, follow other Independent readers and see their replies