Steve Borthwick offers robust defence of England captain Dylan Hartley
The England forwards coach has leapt to the defence of England's undefeated captain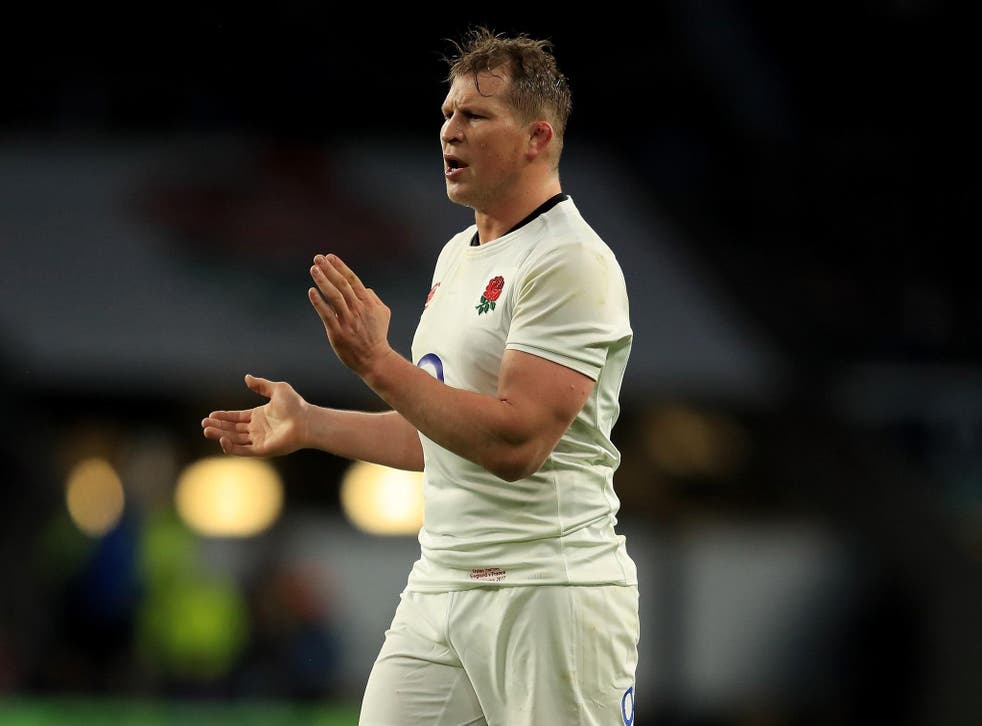 Steve Borthwick has offered a robust defence of England captain Dylan Hartley amid speculation over his position in the team.
Hartley has led the reigning RBS 6 Nations champions with distinction throughout the 15-Test winning run established on the watch of Eddie Jones, but replacement hooker Jamie George is having a bigger influence on matches.
Just 46 minutes into the 21-16 victory over Wales, Hartley made way for George and the Saracens front row's impact was immediate.
The indications from Friday's opening training session at Twickenham, however, are that Hartley will continue to fill the number two jersey when England's Grand Slam defence resumes against Italy on February 26.
"Dylan has been fantastic. He has been a brilliant captain," forwards coach Borthwick said.
"I say that from the experience of looking at what he has done and the challenges the England captain faces.
"He has been fantastic and the level of his performance has been excellent also. I coach those players very, very closely.
"We have two top quality players competing for that position and that is an enviable position that lots of people would look at.
"In Dylan we have a brilliant captain. I don't just mean match day, I mean every minute of every day he has been a brilliant captain for us."
George's inability to break into the starting XV despite being acknowledged as England's top performing hooker is not dampening his spirits, according to Borthwick.
"Jamie's attitude has been fantastic. What Jamie is doing is excellent, it's great for the team and he has performed well," he said.
Join our new commenting forum
Join thought-provoking conversations, follow other Independent readers and see their replies