Stuart McInally reveals recent 'whirlwind of emotions' after Scotland call-up
The 33-year-old hooker was officially added to Gregor Townsend's 33-man squad this week.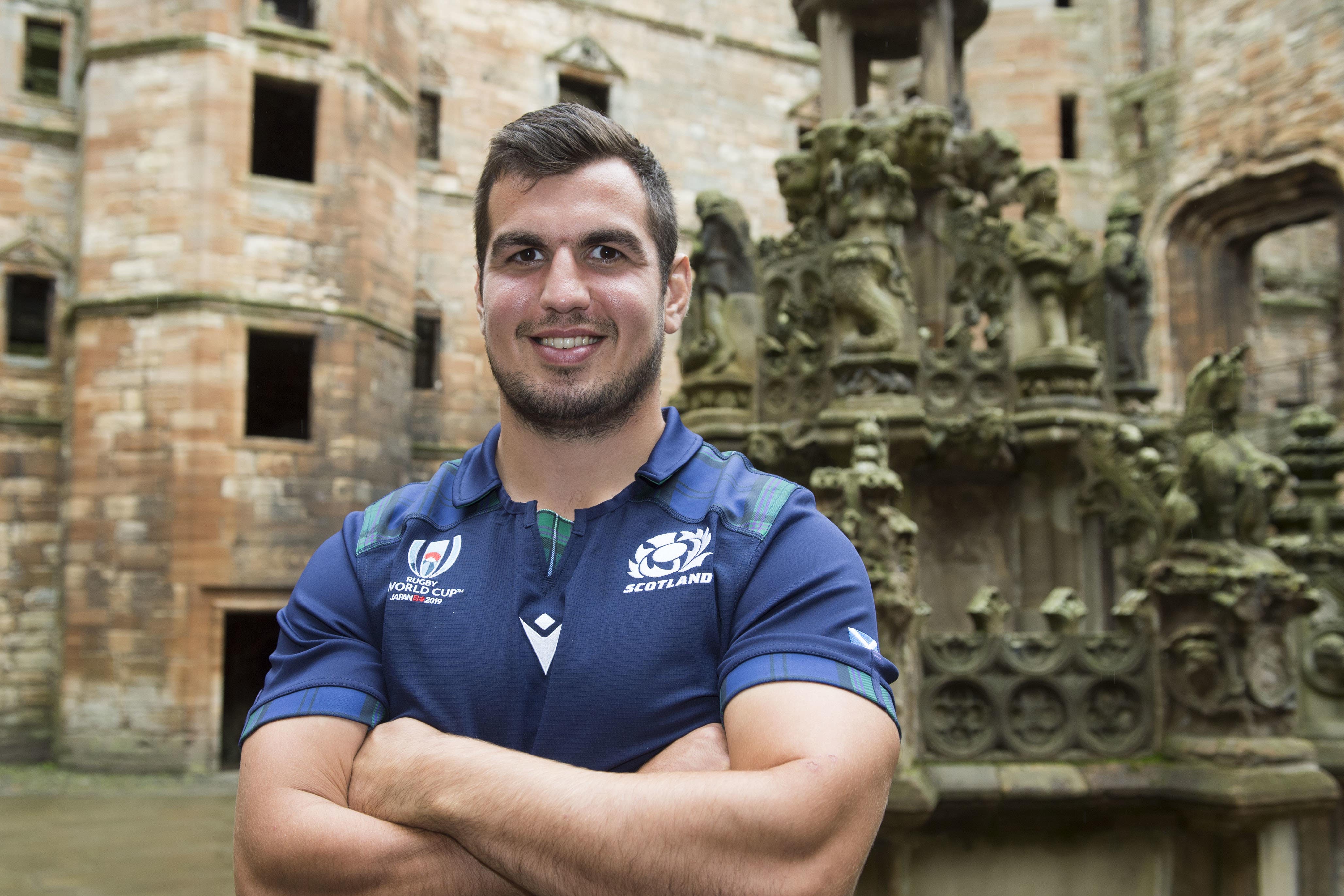 Stuart McInally revealed he has gone through "a whirlwind of emotions" in recent months after he finally got the call to join Scotland's World Cup squad for a fairy-tale career swansong.
The 33-year-old hooker was officially added to Gregor Townsend's 33-man squad this week after his long-time Edinburgh club-mate Dave Cherry suffered concussion when slipping on stairs at the team hotel near Nice on Monday, the day after the Scots' defeat by South Africa.
McInally announced in April that he would be retiring from rugby after the World Cup to pursue a new career as an airline pilot, and his dream of bowing out of the sport on the biggest stage of all looked on course when he was named in the provisional 41-man training squad.
But just days after coming on to win his 49th cap for Scotland away to France last month, McInally received a call from head coach Townsend to inform him he was not in the final 33-man squad, effectively putting him into retirement.
McInally was given some hope when he was called out to France last week as cover after Ewan Ashman suffered concussion and then after flying home to Edinburgh on Monday, he got the call on Wednesday morning to say he was required for duty once more following Cherry's accident.
"It's been a whirlwind of emotions," he said, reflecting on his remarkable return to the fold at the team's training ground in Nice on Friday. "I was named in the original 41, I was really excited, then to find out I wasn't going, the emotions took a bit of a hit there, I was very disappointed.
"Then I was out here for injury cover, but I wasn't allowed to train. I still felt part of it, but I wasn't really part of it. Then when I found out I was officially joining the 33, I was over the moon. The story continues.
"It's lucky I like flying as I've been back and forth, clocking up the air miles. I didn't mind it, it's always been for a reason and it's not like we're in Japan like last time. It's a two-hour flight.
"I got the call to come back on Wednesday. It was a case of pack my bags and getting straight back out here. Luckily I hadn't unpacked, I'm quite slow with the unpacking!"
McInally was gutted not to be named in the original squad in August.
"The hooker position is so competitive so I never took anything for granted," he said. "I thought I had a good chance but ultimately they went a different way and I respected that and had a good chat with Gregor. I moved on, but that's all in the past now."
McInally insisted there was never any danger of him going into retirement mode after his initial snub as his professional mentality ensured he kept himself in shape in case an opportunity arose belatedly."I had always been very clear that I'd be starting my new career in November and that would be after the World Cup," he said."I can see why people would think it would be hard to stay focused (on rugby), but for me it was quite easy as I always knew this could happen and as long as it could happen, I was going to make sure I was in a good position to take the chance if it came. "I would have kicked myself if this situation had arisen and I hadn't looked after myself."People said 'you might get a call, I can see it happening', but you never really believe it. But it was very easy for me to keep fit because I knew that even if I had been called up much further down the line, maybe a quarter-final or something and I hadn't stayed fit and they needed me, then I would never have been able to forgive myself. That's just me being me.
"I have been running and doing my weights on my own to make sure I stayed sharp."I made sure I spoke to the conditioners here and they gave me running sessions and weights to do. I've got a gym in the house and a running pitch two minutes from my house so I could do very specific rugby sessions."After 13 years in rugby I know the sessions I need to do to stay in shape so I put myself through my paces. It was all for a good reason."McInally, who captained Scotland at the last World Cup in Japan, knows he now has the chance to notch his 50th cap before he retires."A lot of people are talking about it (the possibility of a 50th cap) and I've had a lot of love from back home about that," he said. "I'm trying not to think about it because until you're actually named in a 23 and take to the pitch, anything can happen.
"It's so exciting, and knowing that it's my last throw of the dice as well, I'm determined to give my best."What would make it really special would be if we went on and did something special and got out of the group and challenged for quarter-finals, semi-finals and the final."That's what we're here for. It's great to be here, but we're just focused on playing our best and trying to get out of the group."McInally had sympathy for 32-year-old Cherry, who had made his first-ever appearance at a World Cup the day before his accident."It was hugely disappointing for him," he said. "I spoke to him before he left and he was obviously very gutted. It is just one of those things and I feel really sorry for him."