Why did Sepp Blatter leave Fifa now?
Perhaps because despite all his talk about steadying the Fifa ship, Blatter knew that an even bigger storm was on the way
Chris Green
Wednesday 03 June 2015 06:36 Comments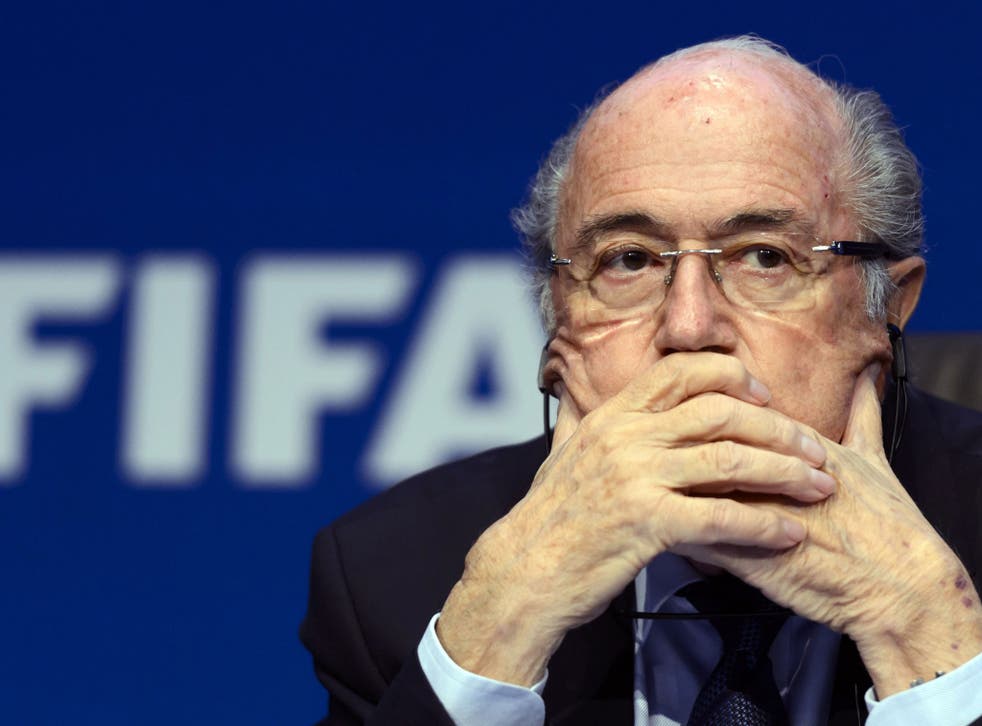 Sepp Blatter's surprise resignation as Fifa president took the world by surprise because it had looked as though he never would. Seemingly in denial, as recently as 29 May he told an interviewer on Swiss television: "Why would I step down? That would mean I recognise that I did wrong."
Since the corruption saga engulfed world football's governing body last week, Mr Blatter has won re-election, given speeches promising reform and endured a barrage of hostility from politicians and the media, all without leaving. So why has he fallen on his sword now?
Contenders to replace Sepp Blatter as Fifa president

Show all 6
Perhaps because despite all his talk about steadying the Fifa ship, he knew that an even bigger storm was on the way. On one side, he faced a battle with outside authorities, from the threat of further indictments from the US Justice Department to his own possible arrest by Swiss authorities investigating criminality in the awarding of the 2018 and 2022 World Cups to Russia and Qatar.
On the other, he faced a battle within Fifa. In a move specifically designed to neuter Mr Blatter, Europe's footballing powers were due to meet in Berlin this Friday to plot a possible breakaway World Cup. He also had to face Fifa's powerful sponsors, who are known to be furious at the events of the past seven days. The weight of pressure on the 79-year-old was undeniable and may well have taken its toll as he realised the sheer scale of the task he faced.
But there may also have been a tactical element to his decision. If he had resigned when the claims first surfaced two days before the presidential election, his challenger Prince Ali bin al-Hussein of Jordan would have taken the job unopposed. Having successfully seen him off, Mr Blatter will now remain in day-to-day control of Fifa while the new candidates organise their campaigns. This process is so slow that he may still be acting president at Christmas.
But if the Swiss is hoping that his resignation will stop the wheels of justice from turning, he is naïve. With two separate criminal investigations ongoing, he is just as vulnerable now as he was a day ago.
Register for free to continue reading
Registration is a free and easy way to support our truly independent journalism
By registering, you will also enjoy limited access to Premium articles, exclusive newsletters, commenting, and virtual events with our leading journalists
Already have an account? sign in
Join our new commenting forum
Join thought-provoking conversations, follow other Independent readers and see their replies