Agnieszka Radwanska announces retirement from tennis at just 29
The Polish player won 20 WTA titles during a 13-year career, reached the final of Wimbledon in 2012 and peaked at number two in the world rankings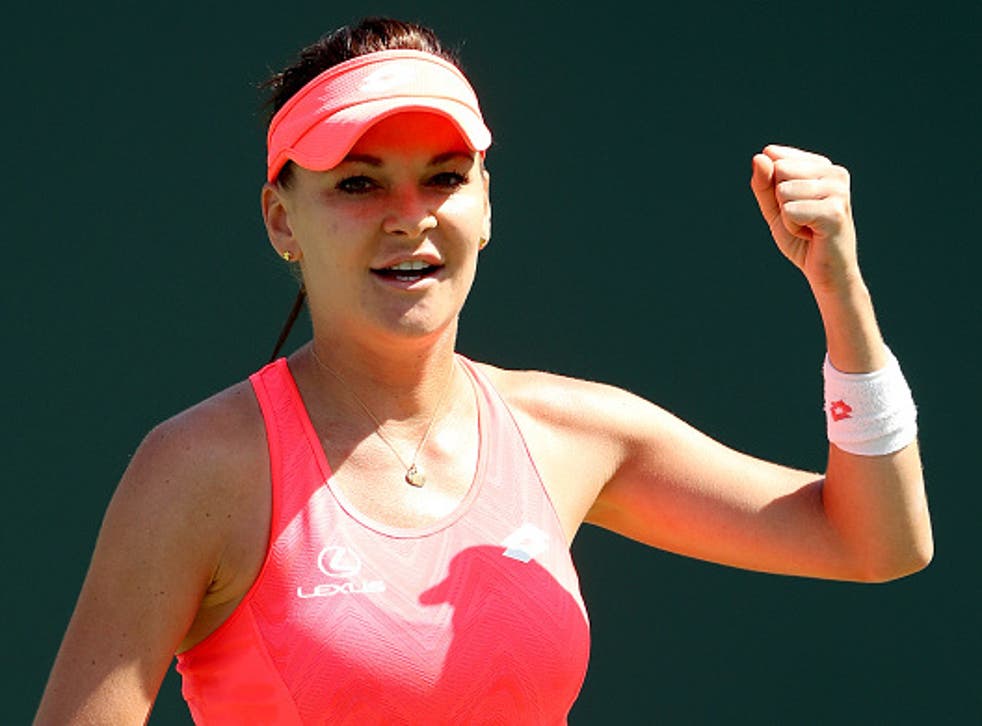 Agnieszka Radwanska has announced her immediate retirement from tennis at the age of just 29.
The Polish player won 20 WTA titles during a 13-year career, reached the final of Wimbledon in 2012 and peaked at number two in the world rankings.
But after featuring at every Grand Slam for the last decade, Radwanska was forced to withdraw from the French Open this year with a back injury and has since slipped to a 14-14 singles record for the season and to 78th in the world rankings – her lowest position since 2006.
In a statement posted to Twitter, Radwanska said: "I'd like to share with you one of the most important decisions of my life. Today, after 13 years of playing tennis competitively, I have decided to end my career. This was not an easy decision. I am grateful to have so many special memories, including 20 WTA titles, the WTA Championships in Singapore, a Wimbledon final, and so many others.
"Unfortunately I am no longer able to train and play the way I used to, and recently my body can't live up to my expectations. Taking into consideration my health and the heavy burdens of professional tennis, I have to concede that I'm not able to push my body to the limits required."
Radwanska was a hugely popular figure on the tour, becoming the first Polish player to win a WTA singles title in the Open Era and to reach the final of a Grand Slam. She also won the Hopman Cup for Poland alongside Grzegorz Panfil in 2014.
"Throughout my career, I always did my best to represent my country in the best possible way," Radwanska continued.
"I hope that my tennis matches were the source of emotions and joy for you all. Your support, warm words and faith in me were with me in every single match I played and this is what I'm thankful for. Thank you for every sleepless night in front of the TV and all those Fan Favourite awards – that was the biggest honour and best reward for my hard work. I am truly grateful for having the best and most loyal fans in all of tennis."
Join our new commenting forum
Join thought-provoking conversations, follow other Independent readers and see their replies