Andy Murray: It probably took my tears to reconnect me with the public
Praise was heaped on Andy Murray for winning the US Open last week. But the emotion he showed at Wimbledon earlier this summer proved equally significant in rebuilding his image in the heartlands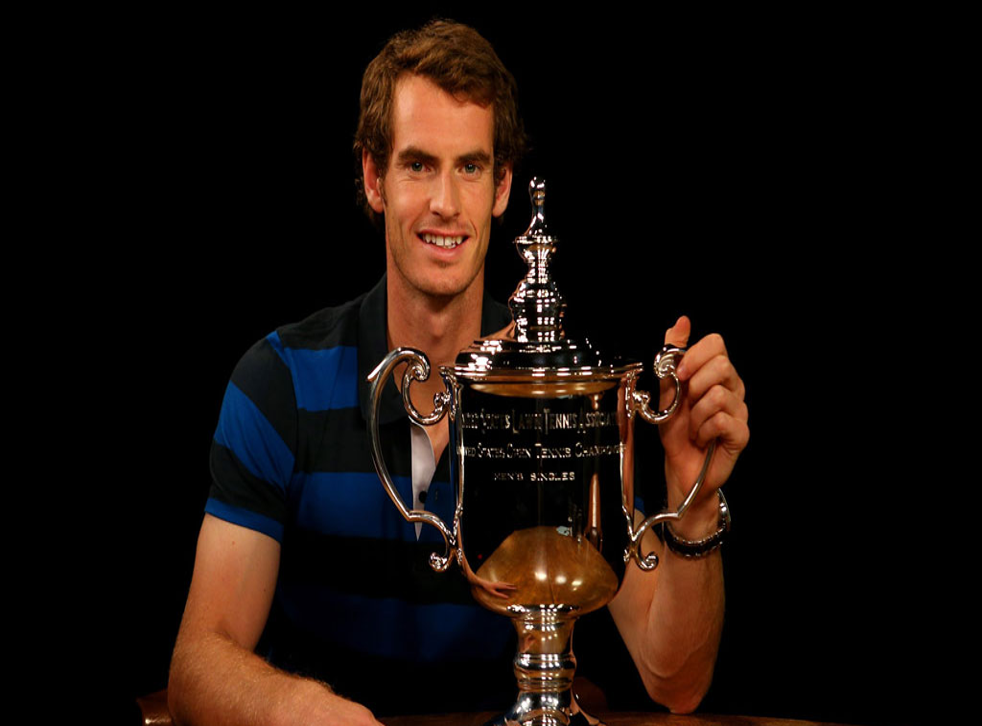 Andy Murray hates the English, doesn't he? He said that before the World Cup a few years ago. He reckoned he'd be supporting anyone England were playing – just what you'd expect from a grumpy Scot.
Those of us who have followed Murray around the world have grown used to hearing such nonsense. We have heard it in taxis, at the bar, over the dinner-party table and even at tennis clubs, where you might have expected people to be better informed about Britain's best player for three-quarters of a century.
Murray still believes he did nothing wrong when he joked, during a joint interview with Tim Henman in 2006, that he would be supporting ''whoever England were playing against''. It was a throwaway joke – and initially reported as such – in response to teasing about Scotland's absence from the World Cup.
Within days, however, the comment had been seized upon by bigots all too ready to feed their own prejudices. They conveniently ignored the fact that Murray lived in England, had an English girlfriend, an English grandmother, an English entourage and a host of English friends.
Soon it was a misconception that had spread to the most unlikely places. At Wimbledon that year Murray was walking back from a practice session when he heard a woman talking on her mobile phone. ''That Scottish wanker's just walked by,'' she said.
Even at the start of this summer you would still have got long odds on the 25-year-old Scot being voted Sports Personality of the Year. In three months' time, however, that accolade may well be the final confirmation that Murray has won over the British public.
Murray's tears at Wimbledon after defeat in the final, his joy at winning gold for his country at the Olympics and last week's crowning triumph, when he won the US Open to become Britain's first male Grand Slam singles champion for 76 years, have finally earned him the place in public hearts that his achievements had long merited.
As Murray reflected last week on his glorious summer, he recalled the abuse he had been given at Wimbledon in the wake of his England joke. ''I was only 19 or 20 at the time,'' he said. ''I was still a kid and I was getting things sent to my locker saying things like: 'I hope you lose every tennis match for the rest of your life'. That's at Wimbledon. Even people within the grounds were saying stuff to me.
''It's not nice, obviously, and I felt I hadn't done anything wrong. But I started to understand how things worked a bit better after that and started to become a bit more guarded. Speaking to people about it and how to deal with that stuff helped me.
''You need to try and be yourself as much as possible, but at the same time if people don't like you it's not really your problem. You need to make sure that you stay true to yourself and the people around you and hopefully things will turn round.''
The improvement in his on-court demeanour has also helped Murray's public image. Since Ivan Lendl became his coach there has been more focus on the job in hand and less scowling, cursing and ranting in the general direction of his entourage. He even shaves every now and then.
Murray believes it has been a case of ''reconnecting'' with the British public. ''When I first started playing at Wimbledon the support I had was unbelievable,'' he said. ''Everyone was saying to me, 'A breath of fresh air.' Whatever Tim [Henman] or Greg [Rusedski] were like, I was different.
''I was so excitable and so motivated and said things in press that maybe I shouldn't have. You get away with it when you're young. I was still young when I was 19 or 20, but people start to question you and look into the way you're acting on the court. Everything that you're saying is judged and you need to become a bit more careful. Over the last few months I've definitely had that connection come back. I hope it stays that way because it helps.''
He added: ''It's a shame that it took me crying at Wimbledon to maybe change that a little bit, but the support I've had over the last few months has been unbelievable.''
Public affection has been accompanied by private wealth. Forbes magazine recently listed Murray as the fourth-highest- paid male tennis player – behind Roger Federer, Rafael Nadal and Novak Djokovic – with estimated total annual earnings of around £7.5 million. That should rise sharply with his US Open win, which was worth $1.9m (nearly £1.2m) in prize money alone.
However, do not expect Murray to adopt a champagne lifestyle. The Scot, who does not drink alcohol, sold his red Ferrari last year because he felt ''a bit of a prat'' driving it. He arrived at Wimbledon every day this year in a Volkswagen Polo.
Murray said that his winner's cheque in New York was ''a ridiculous amount of money'' and he had ''no idea'' what he would do with it. ''I have an accountant who will hopefully look after it well,'' he said.
He recalled his first pay-cheque – ''It would have been about £100 or something like that from a Futures tournament'' – and remembered how he had always felt bad asking for money from his parents when he went to the Sanchez-Casal academy in Barcelona as a teenager.
''Mum and Dad always said, 'Make sure you have enough money with you. Make sure you take enough money out.' Me and Jamie [his brother] never really did like taking money. Then once I started to earn my own money I started to appreciate it much more. When you spend your first pay-cheque and start being able to pay for things yourself it's a very nice feeling.
''At the weekends when I was in Barcelona we would just take the bus to the local supermarket and there was a McDonald's there. So we would have all the bad stuff that we shouldn't have been eating.''
As for the future, rising from No 3 to the top of the world rankings is one target for Murray. ''Obviously I can't control what the other guys do, but I can control what I do, and if I had five or six solid tournaments – a couple of years ago I did have that consistency – with an extra bit of belief and confidence in those big matches then hopefully I can go on a decent run.
''But it may be hard as well. I might find it difficult for a number of reasons but I'll try to keep it going.''
When they won their first Grand Slams, and what happened next
19: PETE SAMPRAS, 1990 US OPEN
Won a total of 14 Grand Slam titles, the last of them at the 2002 US Open, his final tournament.
22: ANDRE AGASSI, 1992 WIMBLEDON
Won seven more Grand Slam titles, the last in 2003, and retired in 2006.
20: GUSTAVO KUERTEN, 1997 FRENCH OPEN
Won two more French Opens (2000 and 2001) but was troubled by injury in latter years.
21: CARLOS MOYA, 1998 FRENCH OPEN
Became world No 1 in 1999 but never won another Grand Slam title and retired in 2009.
20: MARAT SAFIN, 2000 US OPEN
Won one more Grand Slam title (2005 Australian Open) and reached two more finals. Retired in 2009.
29: GORAN IVANISEVIC, 2001 WIMBLEDON
Never reached another final at Grand Slam or tour level and played last match three years later.
26: THOMAS JOHANSSON, 2002 AUSTRALIAN OPEN
Never reached another Grand Slam final and retired three years ago.
26: ALBERT COSTA, 2002 FRENCH OPEN
Never played in another final either at Grand Slam or tour level. Retired in 2006.
20: LLEYTON HEWITT, 2001 US OPEN
Won Wimbledon the following year and was runner-up at 2004 US Open and 2005 Australian Open.
23: JUAN CARLOS FERRERO, 2003 FRENCH OPEN
Runner-up at US Open in 2003 but never went beyond a quarter-final thereafter. Retires next month.
21: ROGER FEDERER, 2003 WIMBLEDON
Extended his own all-time record of Grand Slam titles with his 17th at Wimbledon this summer.
21: ANDY RODDICK, 2003 US OPEN
Never won another Grand Slam title but was runner-up four times. Retired after this year's US Open.
25: GASTON GAUDIO, 2004 FRENCH OPEN
Never won another Grand Slam title and fell out of world's top 100 three years later, never to return.
19: RAFAEL NADAL, 2005 FRENCH OPEN
Has won a total of 11 Grand Slam titles but is increasingly troubled by knee injuries.
20: NOVAK DJOKOVIC, 2008 AUSTRALIAN OPEN
Has won four of the last eight Grand Slam tournaments, taking his total to five.
20: JUAN MARTIN DEL POTRO, 2009 US OPEN
Suffered serious wrist injury in wake of New York triumph and has yet to recapture top form.
25: ANDY MURRAY, 2012 US OPEN
Believes he will have five more years at the top of the game.
Register for free to continue reading
Registration is a free and easy way to support our truly independent journalism
By registering, you will also enjoy limited access to Premium articles, exclusive newsletters, commenting, and virtual events with our leading journalists
Already have an account? sign in
Register for free to continue reading
Registration is a free and easy way to support our truly independent journalism
By registering, you will also enjoy limited access to Premium articles, exclusive newsletters, commenting, and virtual events with our leading journalists
Already have an account? sign in
Join our new commenting forum
Join thought-provoking conversations, follow other Independent readers and see their replies