Andy Murray says Maria Sharapova should not be handed wildcards after returning from doping ban
Murray, a hardline critic of doping offenders, thinks the Russian should have to work her way back
Wednesday 01 March 2017 11:32 Comments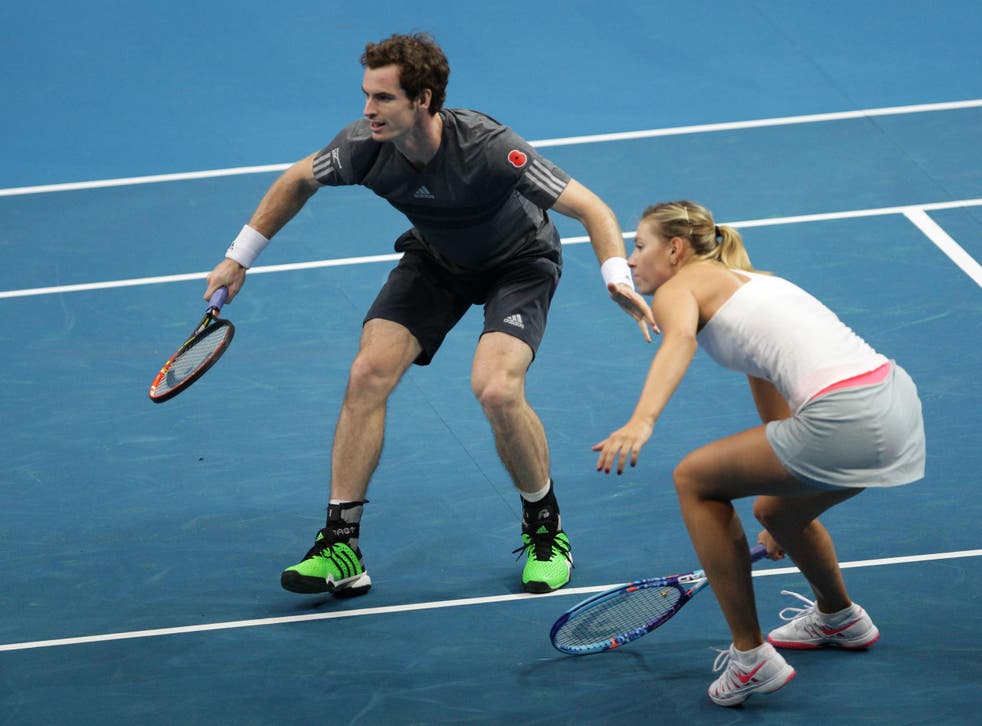 Andy Murray does not think Maria Sharapova or other doping offenders should be given wild cards into tournaments but understands why the Russian is being welcomed back.
The five-time grand slam champion will be unranked when she makes her return from a 15-month doping ban next month.
She has already been guaranteed wild cards into tournaments in Stuttgart - her first match will be the day her ban runs out on April 26 - Madrid and Rome.
Maria Sharapova's career defining moments

Show all 25
The Russian will definitely need a wild card to play at the French Open and, unless she does very well at her comeback tournaments, is likely to face a similar situation at Wimbledon.
The All England Club will no doubt be hoping Sharapova earns her place by right, for if she does not it faces a tricky decision.
Not giving entry to a former champion would be a big call, but being seen to support a player who has served a doping suspension would also be controversial.
Russian tennis star Maria Sharapova fails drugs test
Tennis has come under fire for its anti-doping practices, and tournaments and governing bodies have been keen to stress their strong stance on the issue.
Murray is one of the sport's most hardline critics of doping offenders, and he told The Times: "I think you should really have to work your way back."
But the world number one has not been surprised to see Sharapova invited to play at tournaments, with the Russian one of tennis' biggest stars.
He added: "The majority of tournaments are going to do what they think is best for their event. If they think having big names there is going to sell more seats, then they're going to do that.
"She (Sharapova) has an opportunity to try to improve her ranking and potentially not need a wild card (for Wimbledon).
"But then if she doesn't, that becomes Wimbledon's decision and how they want to play that. I'm sure they'll think long and hard about it and how they feel people will view it and then make the right decision for them."
The Internazionali BNL d'Italia in Rome, the last big warm-up event for the French Open, became the latest tournament to announce a wild card for Sharapova on Wednesday.
Register for free to continue reading
Registration is a free and easy way to support our truly independent journalism
By registering, you will also enjoy limited access to Premium articles, exclusive newsletters, commenting, and virtual events with our leading journalists
Already have an account? sign in
Join our new commenting forum
Join thought-provoking conversations, follow other Independent readers and see their replies