Andy Murray needed a psychologist to end his Grand Slam misery and win the US Open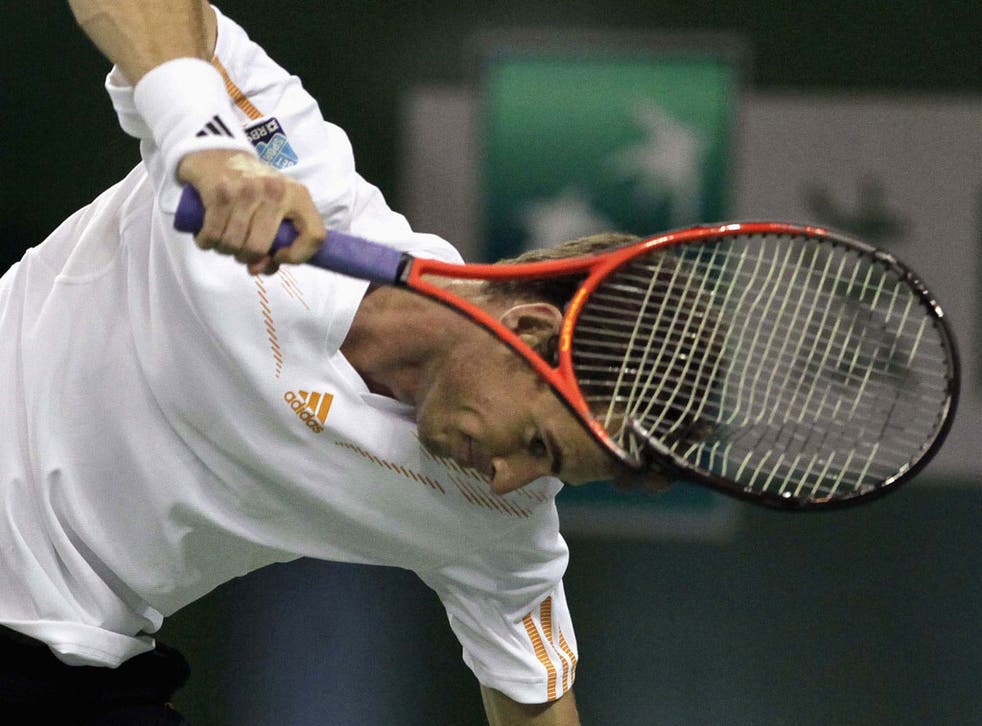 Andy Murray has doubted the value of psychologists in the past but the 25-year-old Scot revealed here last night that he has been consulting one for most of this year. Ivan Lendl, Murray's coach, suggested that the world No 3 could benefit from seeing Alexis Castorri, a psychologist based in Fort Lauderdale who helped him during his own career.
"When I first spoke to Ivan in December, he asked if I used a sports psychologist," Murray said after easing into the quarter-finals of the Shanghai Masters with a 6-2, 6-2 victory over Alexandr Dolgopolov. "I said no. He asked if I was open to it. I said that I was always open to try things, try new people.
"Most times when I'd spoken to sports psychologists before, I ended up talking about the tennis court, what goes on there, ways to deal with the time in between points, all of that stuff. There's been a bit of that, but I've spoken a lot more about things off the court, which is completely different."
He added: "[It's been about] learning how to deal with people a little bit better. Obviously, I've known a lot of the guys I've worked with for a very long time. We are also friends, so it can sometimes be hard to open up if there's something you're not necessarily happy with, something you want to change. That's probably what's helped most."
Murray believes the sessions with Castorri have helped him on the court as well and played a significant part in his victory at the US Open last month, when he became the first British man to win a Grand Slam singles title for 76 years.
"When my mind isn't free of everything, when things might be frustrating me away from the court, I can't focus as well as I need to," Murray said. "When my mind's clear, I can go on the court and play, not worry about anything else. I can play much better and think a lot better on the court.
"When I was young, my tactical knowledge, knowing how to win matches, was always one of my best attributes. Sometimes if I wasn't thinking about the match, I was wasting one of my biggest assets. I've been able to use that more. The US Open was a good example of that. I didn't play my best throughout the tournament, but I played smart tennis. Even when it was really tough, I found ways to win when I wasn't playing well."
Murray, who was playing his first match here after a first-round bye and a second-round walkover, said it had been tricky to adjust to the cooler conditions and lighter balls after playing in Tokyo last week. He pointed out that both of the Japan Open finalists had gone out early this week, while those players who competed last week in Beijing, where the conditions are similar to Shanghai, had fared much better.
However, Murray was still much too good for Dolgopolov, the world No 20. The 23-year-old Ukrainian was on the back foot from the start, dropping serve in the third game. Murray's only frustration came when Dolgopolov broke back early in the second set, upon which the Scot smashed his racket in frustration, for which he received a code violation. Murray, who picked up a bug on the way to Tokyo, has not been feeling 100 per cent for the last fortnight and wanted to get off court as quickly as possible.
Order was quickly restored, however, as Murray won the last four games to complete victory in just 57 minutes. His opponent today is the Czech veteran Radek Stepanek, who will be appearing in his first Masters Series quarter-final for three years.
Federer battles to No 1 record
Roger Federer is likely to lose his world No 1 ranking before the end of the year and for a while yesterday it seemed that he might even be overtaken by Novak Djokovic on Monday.
The Swiss needed to reach the quarter-finals of this week's Shanghai Masters to secure his place at the top for a record 300th week and booked a last-eight tie with Marin Cilic after a 4-6, 7-6, 6-0 win over Stanislas Wawrinka. Djokovic needed just 68 minutes to beat Feliciano Lopez 6-3, 6-3.
Paul Newman
Register for free to continue reading
Registration is a free and easy way to support our truly independent journalism
By registering, you will also enjoy limited access to Premium articles, exclusive newsletters, commenting, and virtual events with our leading journalists
Already have an account? sign in
Register for free to continue reading
Registration is a free and easy way to support our truly independent journalism
By registering, you will also enjoy limited access to Premium articles, exclusive newsletters, commenting, and virtual events with our leading journalists
Already have an account? sign in
Join our new commenting forum
Join thought-provoking conversations, follow other Independent readers and see their replies