'Andy Murray's new coach has to give him confidence,' says the man whose academy launched the Scot's career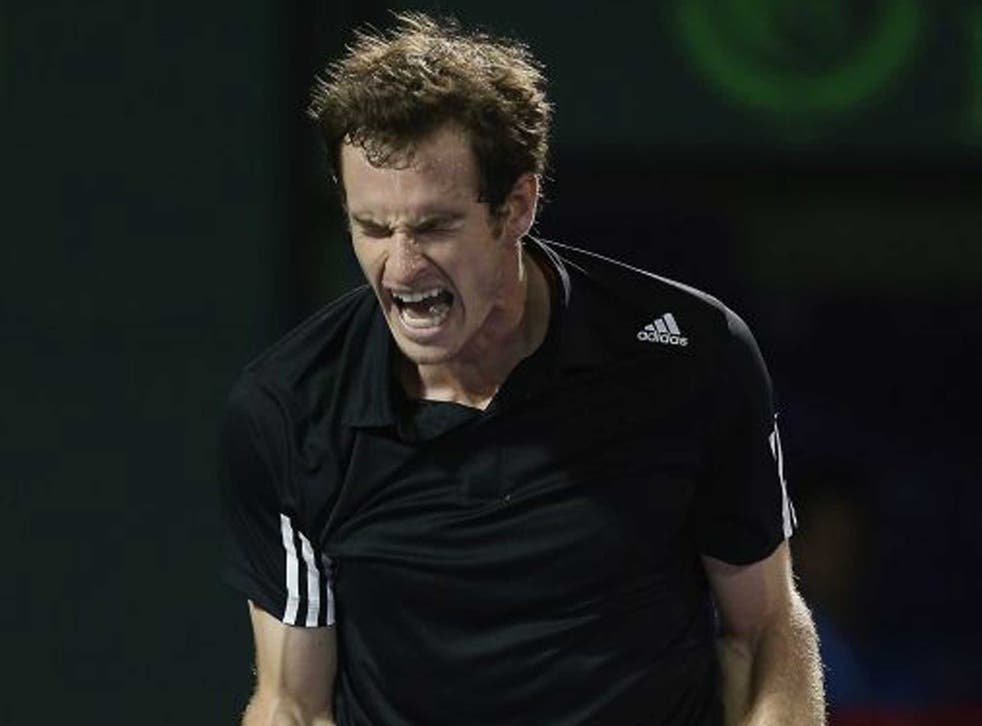 Emilio Sanchez, whose Barcelona academy launched Andy Murray on to the professional stage, believes the Scot needs to appoint a coach who will inspire the same self-confidence that Ivan Lendl brought to his game.
Murray, who began the defence of his Miami Masters title with a shaky victory over Australia's Matthew Ebden on Friday night, is looking for a new coach after parting company with Lendl, who wanted to spend more time on his own projects. The world No 6 will work for the time being with the remaining members of his entourage, including his long-term friend and hitting partner, Dani Vallverdu, whom he met while training at the Sanchez-Casal academy.
"Dani is a very good guy, but when Ivan arrived he obviously brought something different," Sanchez said. "I think the greatest thing was that he gave Andy confidence in himself. There were times in the past when Andy was not positive enough. It was almost like fear of losing made him play negatively. Ivan made him believe in himself.
"He is in a different situation now to when he started working with Ivan. He lost his first four Grand Slam finals and needed someone to give him the confidence to go out and make his breakthrough. Now he knows what it takes to win a Grand Slam title, so he has to think about what sort of coach he needs.
"That doesn't necessarily mean he needs someone who is very different to Lendl. I think what he still needs above all is someone who will give him the confidence to go out and play his best. Andy is the sort of guy who benefits from having good people around him. He feeds off them."
The negativity to which Sanchez referred was evident on occasions in Murray's 3-6 6-0 6-1 victory over Ebden, which was his first match since the split with Lendl. Murray, who now plays Spain's Feliciano Lopez, went a set down after losing the first three games and flew into a towel-throwing rage when he was broken at the start of the decider.
He recovered, nevertheless, to record what was eventually a comfortable victory. "You do what you do to win a match," Murray said afterwards. "It's not always about how you play or how calm you are on the court, it's about winning the tennis match."
Although Murray says he is not suffering any after-effects following his back surgery in September, Sanchez believes it could be a while before he is back to his best. "It's taking him time to recover, but he was at the top of his game until he had the operation. It was only last summer that he won Wimbledon.
"We should also remember that whoever the coach is, it's still the player who goes out to win matches. Obviously Ivan played a part in his success, but what Andy did in winning the US Open and Wimbledon was an incredible achievement."
Murray will need a considerable upturn in his recent form if he is to make a successful defence of the title he won at Crandon Park 12 months ago. However, he feels comfortable in Miami, where he has a second home and practises regularly.
"I think it helps, because you obviously know the conditions," Murray said. "I always enjoy being here. I spend months here every year. I do a lot of my hard work here and preparation. It always gives me a good feeling when I come back. I have a lot of memories from this place, especially the courts here."
Register for free to continue reading
Registration is a free and easy way to support our truly independent journalism
By registering, you will also enjoy limited access to Premium articles, exclusive newsletters, commenting, and virtual events with our leading journalists
Already have an account? sign in
Register for free to continue reading
Registration is a free and easy way to support our truly independent journalism
By registering, you will also enjoy limited access to Premium articles, exclusive newsletters, commenting, and virtual events with our leading journalists
Already have an account? sign in
Join our new commenting forum
Join thought-provoking conversations, follow other Independent readers and see their replies