Andy Murray becomes world No 1 after Milos Raonic withdraws from Paris Masters semi-final with injury
Murray has become world number one for the first time in his career after Raonic pulled out of their semi-final in Paris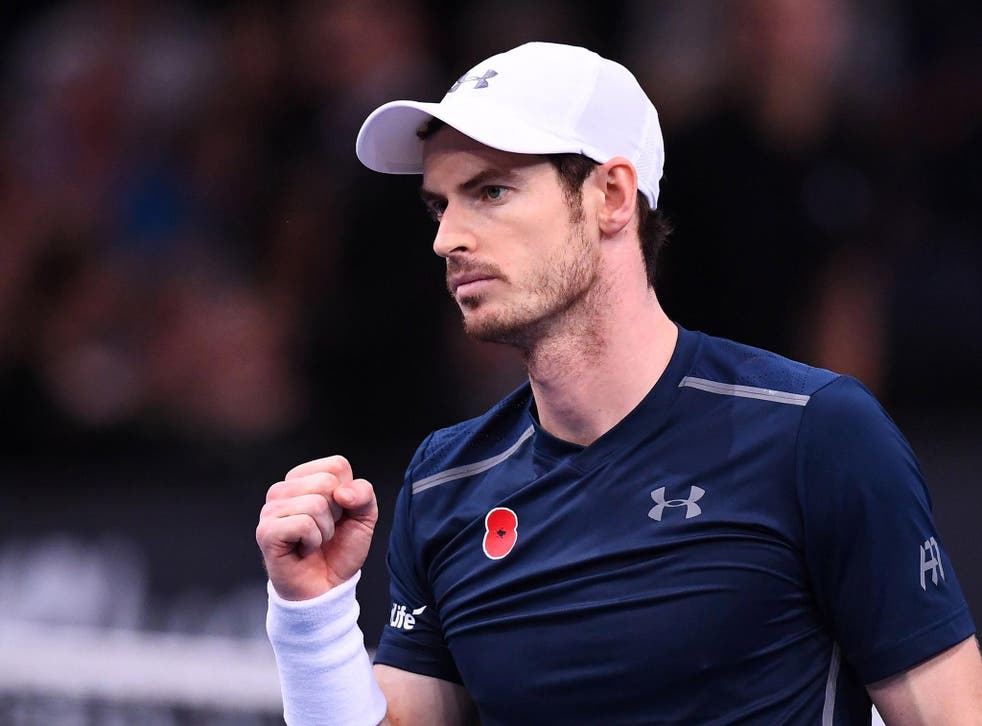 Andy Murray will be the new world No 1 on Monday morning after his semi-final at the Paris Masters was called off, with Milos Raonic withdrawing from the match through injury.
Murray needed to beat Raonic on Saturday afternoon in order to replace Novak Djokovic at the top of the ATP rankings, but the Canadian called a press conference on Saturday to confirm he had torn his right quadricep and would not be able to play.
It means Murray automatically qualifies for the final, where he will play American John Isner, and he becomes Great Britain's first world No 1 singles player since the computerised rankings began in 1973.
Murray needed to better Djokovic's results in Paris in order to replace him as world No 1, but the Serbian made Murray's task much easier when he crashed out of the Paris Masters in the quarter-finals on Friday at the hands of Marin Cilic.
The promotion to world No 1 caps a remarkable year for Murray, in which he claimed a second Wimbledon crown of his career amd also retained his Olympic gold medal as he triumped in Rio. He has the chance to add the Paris title to his collection on Sunday, where he will face Isner after the American saw off Cilic in the other semi-final.
Sunday's encounter will be Murray's 12th final of the year, and he will return to London later this month for the start of the ATP World Tour Finals where he will face the likes of Djokovic, Stan Wawrinka, Kei Nishikori, Gael Monfils, Cilic and Dominic Thiem. Raonic is also due to compete in London, but his particpation is now in doubt due tot he injury setback.
Andy Murray - 'Proudest moment' being Team GB flag bearer
Speaking at a press conference on Saturday, Raonic confirmed: "Yesterday I started feeling something in my leg, this morning I had trouble getting out of bed.
"I did an MRI and they found I have a grade one tear in my right quad and I am not able to compete."
Murray's year-end ranking:
2003 - 540
2004 - 411
2005 - 64
2006 - 17
2007 - 11
2008 - 4
2009 - 4
2010 - 4
2011 - 4
2012 - 3
2013 - 4
2014 - 6
2015 - 2
Join our new commenting forum
Join thought-provoking conversations, follow other Independent readers and see their replies