ATP Finals: Alexander Zverev booed off court after defeating Roger Federer in straight-sets
Controversy arose in the second-set tiebreak after the German stopped play midpoint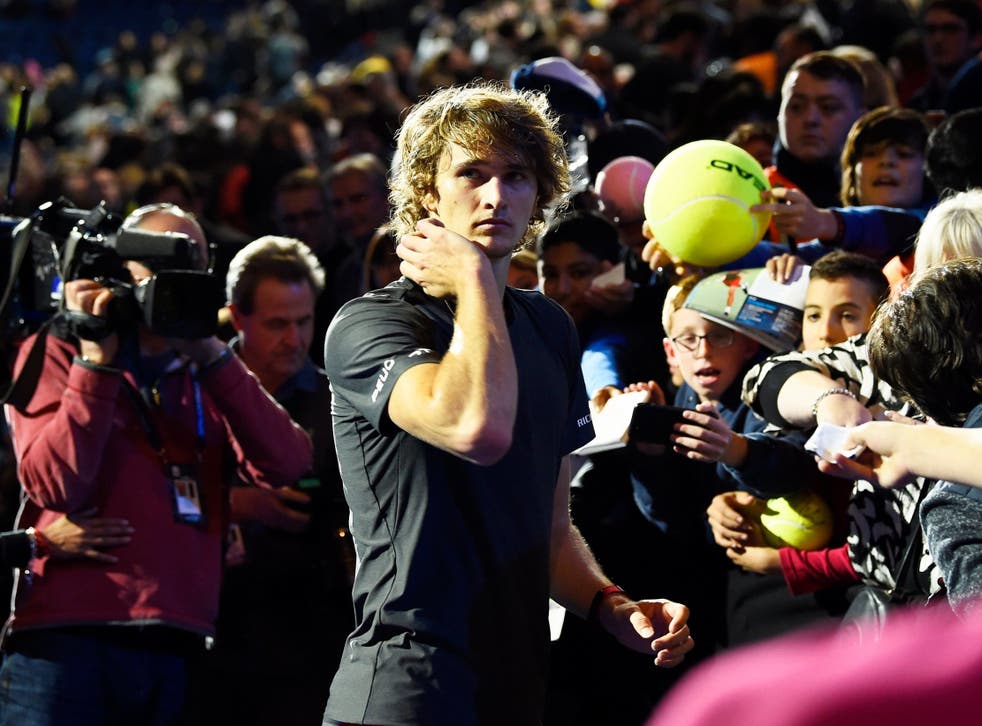 Alexander Zverev beat Roger Federer in straight sets at the O2 in London, but was booed off court by the arena's pro-Federer fans after a point was replayed during the crucial second-set tiebreak.
The German was on his second-serve with the tiebreak on even keel at 4-4, but after a brief rally Zverev shouted and stopped play when a ball boy accidentally dropped a ball midpoint, which by the game's rules means the point must be replayed. It meant that Zverev reverted to having a first serve, from which he produced an ace, before going on to win the tiebreak and therefore the match.
The perturbing ending prompted the stunned O2 crowd to break into a rapture of boos, which Sue Barker labelled as "embarrassing", which visibly upset the 21-year-old German and marred one of his greatest wins to date.
After the match, Zverev said:
"First of all I want to apologise for the situation in the tie-break," Zverev said. "The ball boy dropped the ball and it is the rules we have to stop the point.
"I apologised to Roger at the net already, he said it is OK and it is in the rules.
"I'm sorry this happened, I didn't mean to upset anybody."
Annabel Croft was forced to try and contain the crowd, who clearly thought the German had acted out of gamesmanship rather than genuine distraction, by iterating the rules to them in the middle of her interview with Zverev as the boos continued. Croft was backed by both Boris Becker and Tim Henman who agreed that the crowd were misreading the situation in ugly fashion.
The incident somewhat overshadowed one of Zverev's most assured performances and one of the best wins of his career having perpetually failed on the grander stages, despite being lauded as the future of the modern game.
Zverev is now the first German player to reach the ATP Tour's season-ending finale since Becker in 1996 and will face Novak Djokovic in the final on Sunday after the Serbian world No1 swept aside South African Kevin Anderson in straight sets.
Join our new commenting forum
Join thought-provoking conversations, follow other Independent readers and see their replies