Australian Open 2014: Bosnian rank outsider Damir Dzumhur captures Melbourne hearts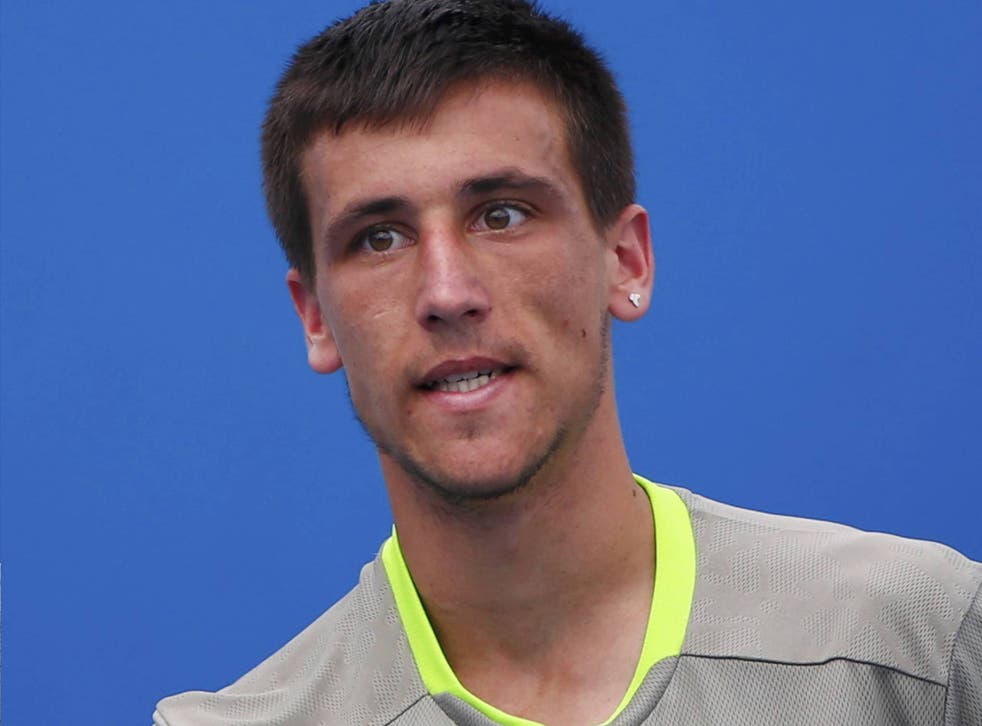 When the Grand Slam tournaments upped their prize-money for players knocked out in the early rounds, they were thinking of people like Damir Dzumhur. Listen to the 21-year-old Bosnian's story and you appreciate that there is much more to this sport than the jet-setting world of multimillionaires such as Roger Federer and Rafael Nadal.
Judged by the extraordinary vocal support he received in Melbourne out on Court 13 you might have imagined that Dzumhur had won the Australian Open, not just secured a place in the third round. The world No 188, who has never played in a tournament on the main ATP tour and won three matches in qualifying last week to secure a place in the main draw of a Grand Slam event for the first time, went through at the expense of Ivan Dodig, who retired with body cramps and back trouble when leading 6-4, 6-4, 3-6, 1-4.
In reaching the third round, in which he will meet the world No 7 Tomas Berdych tomorrow, Dzumhur has already guaranteed himself prize-money of $A75,000 (£40,600). Until this week his career earnings stood at just $93,796 (£57,000).
In an ethnically diverse country where players from the former Yugoslavia often attract the loudest support, the meeting between the first player to represent Bosnia & Herzegovina at a Grand Slam tournament and a Bosnian-turned-Croat – Dodig played for Bosnia until 2006 but has represented Croatia since 2010 – was always likely to produce fireworks.
"The fans were unbelievable, just fantastic, cheering all the time," Dzumhur said. "They were like a second player alongside me on the court.
"The first time they came to watch me it was just a couple of them. But from match to match more and more came. They told me that on Friday it will be even better."
Dzumhur said he had heard from back home that the reaction to his achievements have been similar to when the Bosnia football team qualified for this year's World Cup.
Until now Dzumhur has been supported financially by his parents, with some help from sponsors, though it has been difficult. "Finally this day has come when I can say that I earned enough money to cover all my expenses for the rest of the year," he said.
"This is a good chance to get into the top 100 this year. Before the season I just said I wanted to get into the top 150, but by reaching the second round I'm already there. This is for sure a tournament I will always remember. I just can't explain how happy I am."
Dzumhur started working in Italy during the off-season because facilities were so poor back home in Sarajevo. "Everything was destroyed in the war," he said. "Even today we have only one normal hard court in the whole of Sarajevo – and that court was built in the last year.
Dzumhur has played almost exclusively on the Challenger and Futures circuits, though he had been having problems planning his schedule this year. "But this third round here will definitely change everything," he said.
Join our new commenting forum
Join thought-provoking conversations, follow other Independent readers and see their replies