Australian Open 2019: Naomi Osaka hails her willpower after recovering to clinch second Grand Slam
Picking herself up again after losing a set in which she had served for the match, Naomi Osaka recovered to beat Petra Kvitova 7-6, 5-7, 6-4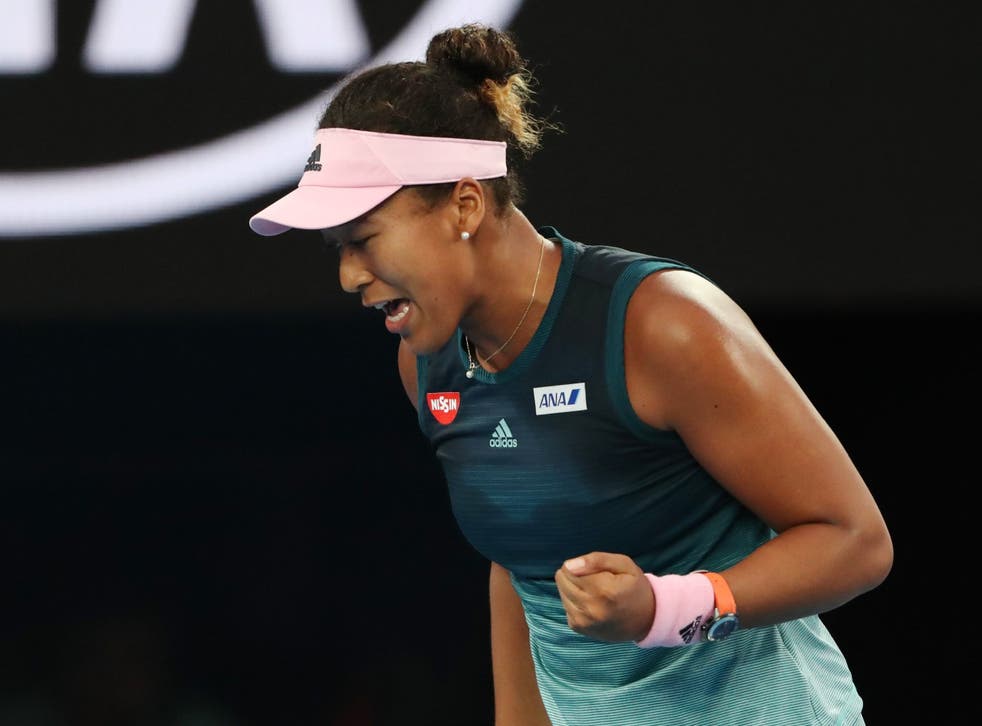 Naomi Osaka has a potent serve and thunderbolt ground strokes, but the quality that has been more crucial than any other in both of her Grand Slam triumphs has been her mental strength.
While Serena Williams was berating officials in last year's US Open final, Osaka proved that she had the ability to remain focused on her tennis in the most challenging of circumstances.
In recovering from the disappointment of losing the second set to Petra Kvitova here on Saturday in the Australian Open final, the 21-year-old Japanese demonstrated her ability to put setbacks behind her and start afresh. Picking herself up again after losing a set in which she had served for the match, Osaka recovered to win 7-6, 5-7, 6-4.
"This tournament was very eye-opening for me," she said afterwards. "I had a lot of matches that were very tough and I was behind in some of them. I think it showed me that I could win matches from behind, just on willpower alone. I think I was able to save a lot of break points."
Osaka had been in tears when she left the court for a toilet break after losing the second set. Asked how she had been able to regroup, she said: "I just thought to myself that this is my second time playing a final. I can't really act entitled. To be playing against one of the best players in the world, to lose a set, suddenly think that I'm so much better than her, that that isn't a possibility...
"I wanted to enjoy my time here. Last year I lost in the fourth round. Now this year I was in the final, so I wanted to be happy about that and just have no regrets."
Osaka said that when she returned to the court for the third set she switched her mind off. "I just felt kind of hollow, like I was a sort of robot," she said. "I was just executing my orders. I just did what I've been practising my whole life in a way. I didn't waste any energy reacting too much."
A similar approach helped Osaka cope with the pressure in the build-up to this tournament as she was repeatedly asked about her chances of winning a second successive Grand Slam title.
"I just focus on tennis," she said. "For me, when I play my match, everything else is completely not in my mind any more. For me, Grand Slams are something you dream about playing as a kid. I don't ever want to waste this opportunity. So those are the biggest motivating factors for me."
When she played here last year Osaka was ranked No 72 in the world, but she does not feel as if her progress since then had been particularly rapid.
"Every practice and every match that I've played, it feels like the year is short and long at the same time," she said. "But I'm aware of all the work that I put in. I know all the sacrifices that every player does to stay at this level. In my opinion, it didn't feel fast. It felt kind of long."
Asked if she had surprised herself, Osaka said: "Yesand no. I had dreams that I would win this tournament. Every time I have a dream, somehow I accomplish it. I still feel like it's a very strange moment. I feel like I'm living right now, but it's not necessarily real, if that makes sense."
At the age of 21 Osaka already has two Grand Slam titles to her name and will become world No 1, but she will not be resting on her laurels.
"My goals are always winning tournaments," she said. "I would assume my next goal is to win the next tournament I play. I'm going to have to play Indian Wells again. Of course, I'd love to win that again and then play Miami and hopefully win that.
"I think people that can win Indian Wells and Miami back to back, are usually the best players in the world. That would be my next goal. I feel like I'm going with the flow. That's sort of been my motto my whole life."
When she spoke during the on-court presentation ceremony Osaka said that she had forgotten to read her notes beforehand and was worried that she might have forgotten something.
"I forgot to smile," she said later. "I was told to smile and I didn't. I was panicking. I'm going to be thinking about that for the rest of today."
Osaka said that public speaking did not come easily to her. "Of course, I would love to be better at talking," she said. "I don't even talk much normally day to day. I might speak, like, 10 sentences."
The new world No1 said she had not even talked much with her coach, Sascha Bajin. "We haven't really been talking, to be honest, before any of my matches here," she said. "He would tell me one thing, then I would be like: 'OK.' That was it."
Kvitova said defeat had been painful. "I don't know how long it will take me to get over it," she said. "When I look back, I did have my chances in the first set when I was 40-0 up on her serve. I had a few break points.
"I don't think I played badly, but I just think I should maybe have been a little bit more aggressive in one or two rallies. I really fought back in the second set and I'm proud of myself for that. The third set was just one break."
Asked if she thought her performances here over the last fortnight would stand her in good stead in the future, Kvitova said: "Hopefully it will help me. You know how women's tennis is. Everybody can beat anyone. That's tennis. It's a beautiful sport. I'm happy to be playing it. Hopefully the downs will be less than the ups."
Register for free to continue reading
Registration is a free and easy way to support our truly independent journalism
By registering, you will also enjoy limited access to Premium articles, exclusive newsletters, commenting, and virtual events with our leading journalists
Already have an account? sign in
Register for free to continue reading
Registration is a free and easy way to support our truly independent journalism
By registering, you will also enjoy limited access to Premium articles, exclusive newsletters, commenting, and virtual events with our leading journalists
Already have an account? sign in
Join our new commenting forum
Join thought-provoking conversations, follow other Independent readers and see their replies