Australian Open 2021: Stefanos Tsitsipas says he 'flew like a little bird' in comeback win over Rafael Nadal
Greek, 22, fought from two sets down to end world No 2's bid for a record 21st major title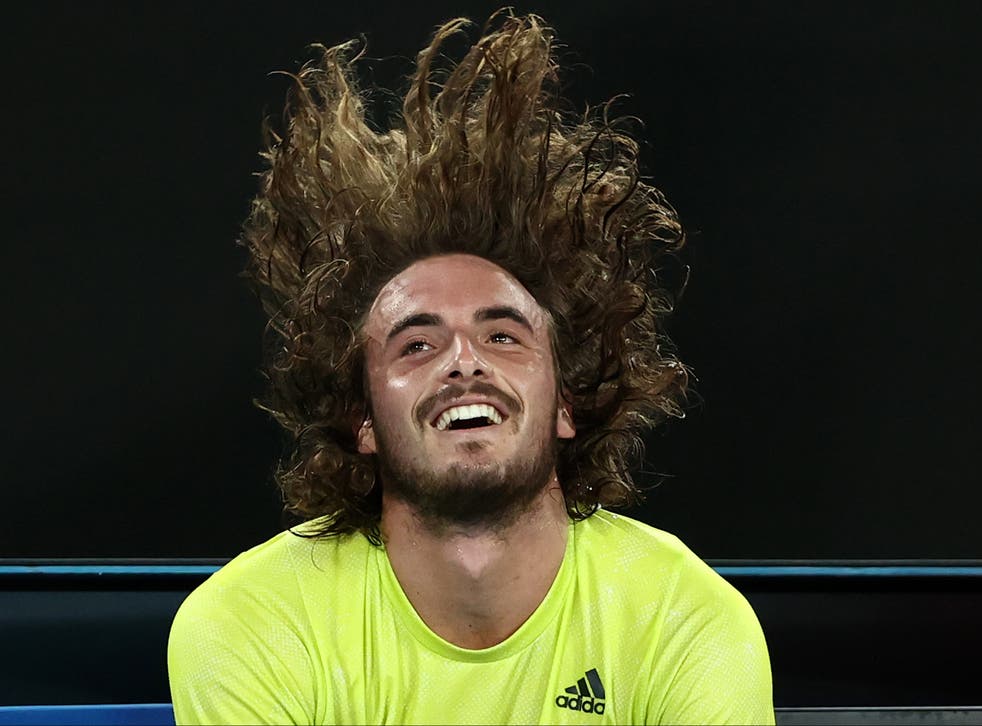 Rafael Nadal's bid for a record 21st Grand Slam title ended at the Australian Open on Wednesday when Stefanos Tsitsipas defeated the world No 2 in the quarter-finals. 
Tsitsipas made an incredible comeback to become only the third man ever to beat Nadal from two sets down, with a 3-6 2-6 7-6 (4) 6-4 7-5 scoreline.
After the match in Rod Laver Arena, Tsitsipas said: "I'm speechless. I have no words to describe what went on the court. It's an unbelievable feeling to be able to fight at such a level and leave my all out on the court.
READ MORE: Fans to return at Aussie Open as lockdown ends
"I started very nervously. I don't know what happened after the third set, I flew like a little bird. Everything worked.
"Before serving for the match, I whispered to myself that this game would be the toughest of my life. And it was."
The fifth seed spent four hours and five minutes battling Nadal, showing exceptional determination to overcome his slow start and take only his second win over the Spaniard in eight meetings.
"My emotions are indescribable. I focused on staying calm and holding my nerves. I have failed to do so in some of my matches," the Greek said.
"I stayed calm in the tight moments and I kept everything to myself. I am really happy with the attitude that I showed on the court."
The 22-year-old has booked himself a place in the semi-finals, where he will face Daniil Medvedev, who earlier beat his fellow Russian Andrey Rublev in straight sets.
Tsitsipas said of Medvedev: "He's playing very well and is in good shape. I know he is going to give me a difficult time on the court.
"I need to recover and do a nice ice bath. I am really looking forward to playing this match."
Nadal was hoping to go clear of his and Roger Federer's equal haul of 20 Slam titles and looked on track to win in the first two sets, but the young Greek put in an unbelievable fightback to take his second semi-final spot at the Australian Open in his career.
Nadal said of his loss: "Of course, I am sad. I lost a match in the quarter-finals in an event that means a lot to me. I missed an opportunity to be in the semi-finals again.
"Well done for him. He played better than me in the important moments. It was as an equal match. I tried my best."
Join our new commenting forum
Join thought-provoking conversations, follow other Independent readers and see their replies