Catalan referendum: Rafael Nadal felt like crying after violence and says Spain presented 'negative' view of itself
The world number one condemned the referendum in the lead up
Jack Austin
Monday 02 October 2017 13:05 Comments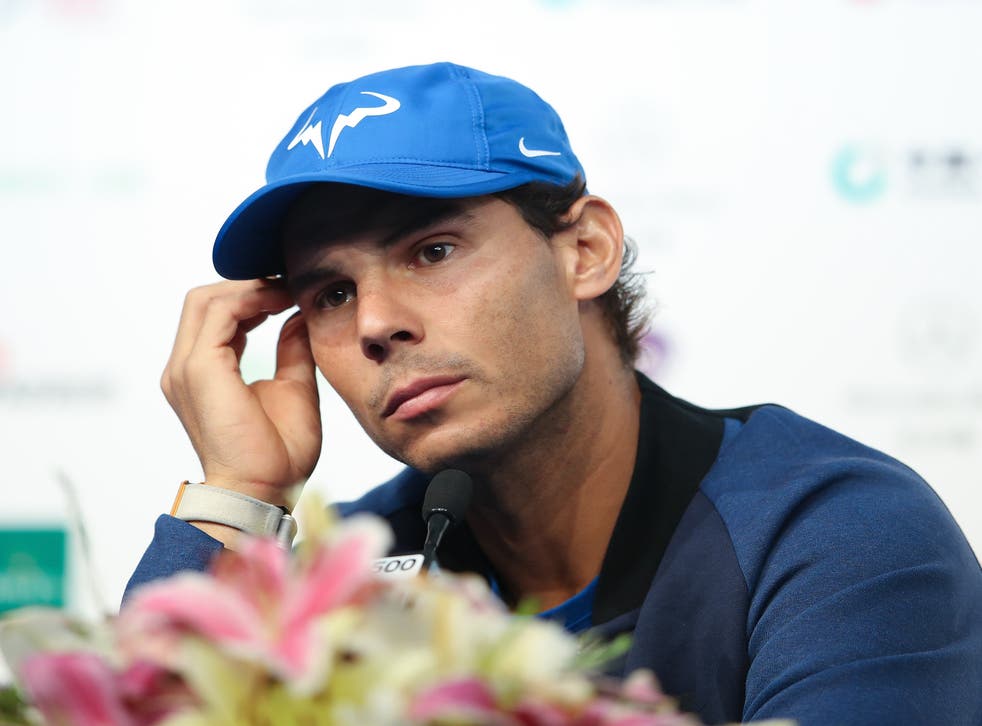 Tennis world number one Rafael Nadal said Spain has presented a "negative" image of itself and he felt like crying after seeing the violence that ensued as people tried to vote in the banned independence referendum in Catalonia.
The Spanish government threatened anyone who defied their orders not to vote with reprisals and criminal charges but thousands of Catalans proceeded anyway, leading to clashes between police and voters with polling boxes seized.
Nadal, who grew up and lives in Mallorca but speaks Catalan, spoke out before the referendum to condemn it but was visible moved when he spoke about it during a press conference in Beijing before he starts his China Open campaign on Tuesday.
Catalonia independence referendum: Riot police clash with voters

Show all 17
"I want to cry when I see a country where we have known how to co-exist and be a good example to the rest of the world get to a situation like this," he said.
"I think the image we have presented to the world is negative.
"It was a sad moment, my heart sank all day. Moreover, from here, at a distance, you experience it differently.
"I have spent many parts of my life in Catalonia, important moments, and to see society so radicalised surprises and disheartens me."
Catalonia's leader Carles Puigdemont said that the region won the right to independence from Spain after 90 per cent of voters chose to break away from the 43 per cent turn out.
Spain World Cup winner and Barcelona footballer Gerard Pique said he was willing to turn his back on playing for the national side over his pro-Catalonia views over the weekend after Barca took the decision to play their game on Sunday night behind closed doors.
Register for free to continue reading
Registration is a free and easy way to support our truly independent journalism
By registering, you will also enjoy limited access to Premium articles, exclusive newsletters, commenting, and virtual events with our leading journalists
Already have an account? sign in
Join our new commenting forum
Join thought-provoking conversations, follow other Independent readers and see their replies