Emma Raducanu targets comeback and reveals 'ultimate dream' for tennis return
The 20-year-old is recovering from surgery with the hopes of being fit for the start of the 2024 season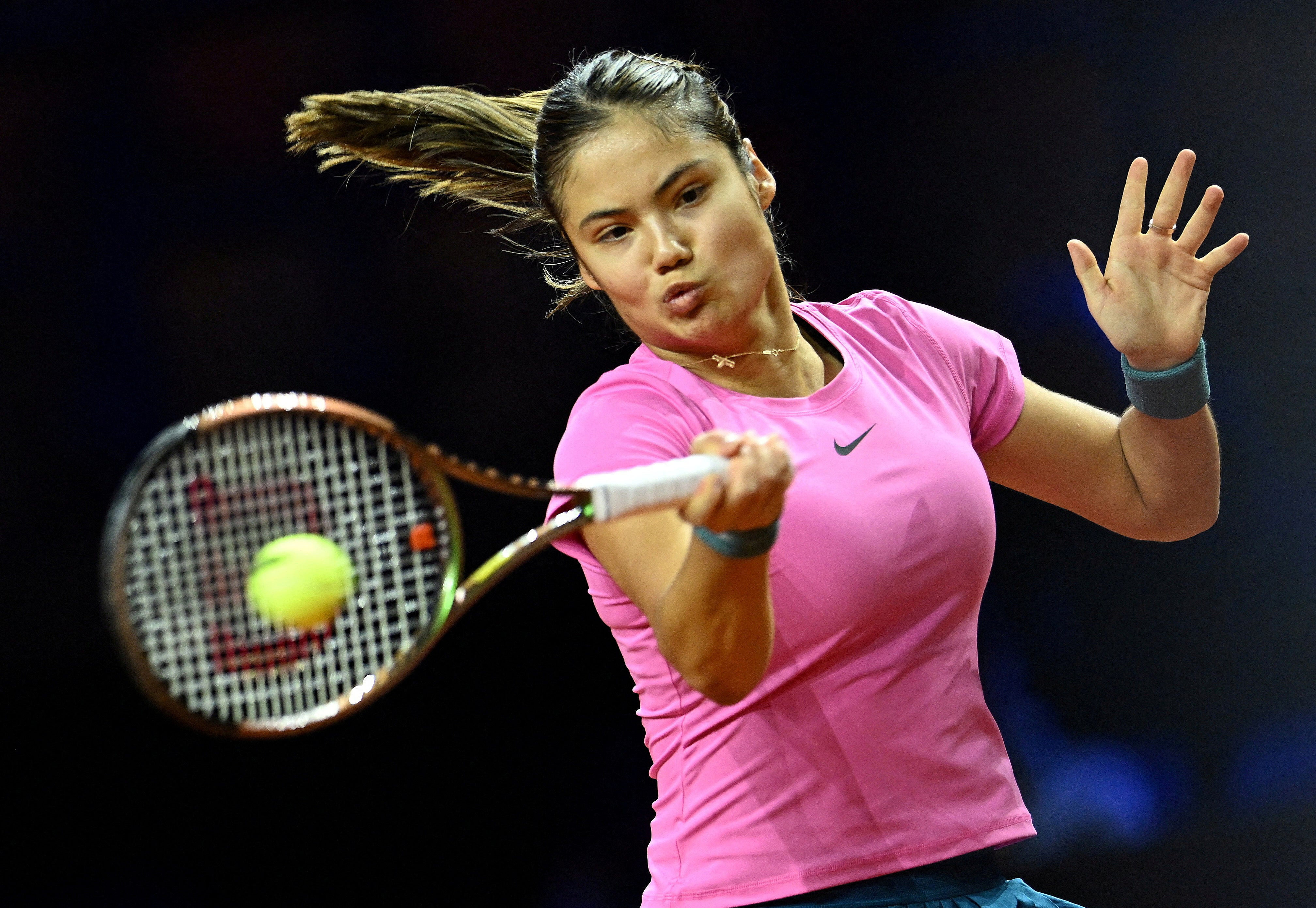 Emma Raducanu has revealed that her 'ultimate dream' is to win the Wimbledon title as she eyes a comeback for the 2024 season.
The former US Open champion has not featured on court since a straight-sets defeat to Jelena Ostapenko in April as she continues her recovery from wrist and ankle surgeries.
Speaking to the BBC, Raducanu mentioned her dream goal when explaining how she is preparing to return to tennis in the new year, saying: "One hundred per cent Wimbledon is the dream.
"It always has been growing up. My ultimate dream still is, and always has been, to win Wimbledon."
2023 has been a difficult year for the 20-year-old who has been forced to deal with repeated setbacks.
After withdrawing from combined events in Madrid she underwent several medical operations in May to deal with problems in her wrists and ankle.
These issues have limited her time on court to just 10 matches this year after also impacting her 2022 season which saw her play just 36 matches at the highest level of women's tennis.
The former world number 10 has missed three of the four Grand Slams this season and on Monday dropped outside of the world's top 200.
However, Raducanu returned to the training courts in early August and has scheduled the next few weeks for hitting practice and physical conditioning with the hopes of making her return in time for the start of next season.
"Next season, I'll be back," she said, "This season all the slams are finished. So, it was difficult to watch them go by. I was trying to stay in my lane as much as possible and keep focused on my recovery and my path back."
Raducanu will probably have the year's first grand slam, the Australian Open, in mind for her comeback with the tournament beginning in January.
Her protected ranking ensures she can enter the main draw despite having sat out, what will then be, close to nine months though she is yet to confirm which competition she is aiming to be ready for.
Since her breakthrough victory at the 2021 US Open, the former British number one has not gone beyond the second round of any Grand Slam.
Asked by the BBC how she deals with the criticism about her career Raducanu replied:
"The fact that they are still talking about me even though I am not at these events or not about I think it's just a compliment. One thing someone told me was 'Worry when they are not talking about you'."
Join our commenting forum
Join thought-provoking conversations, follow other Independent readers and see their replies