On this day in 2021: Emma Raducanu wins US Open title
The 18-year-old produced one of the greatest sporting shocks of all time.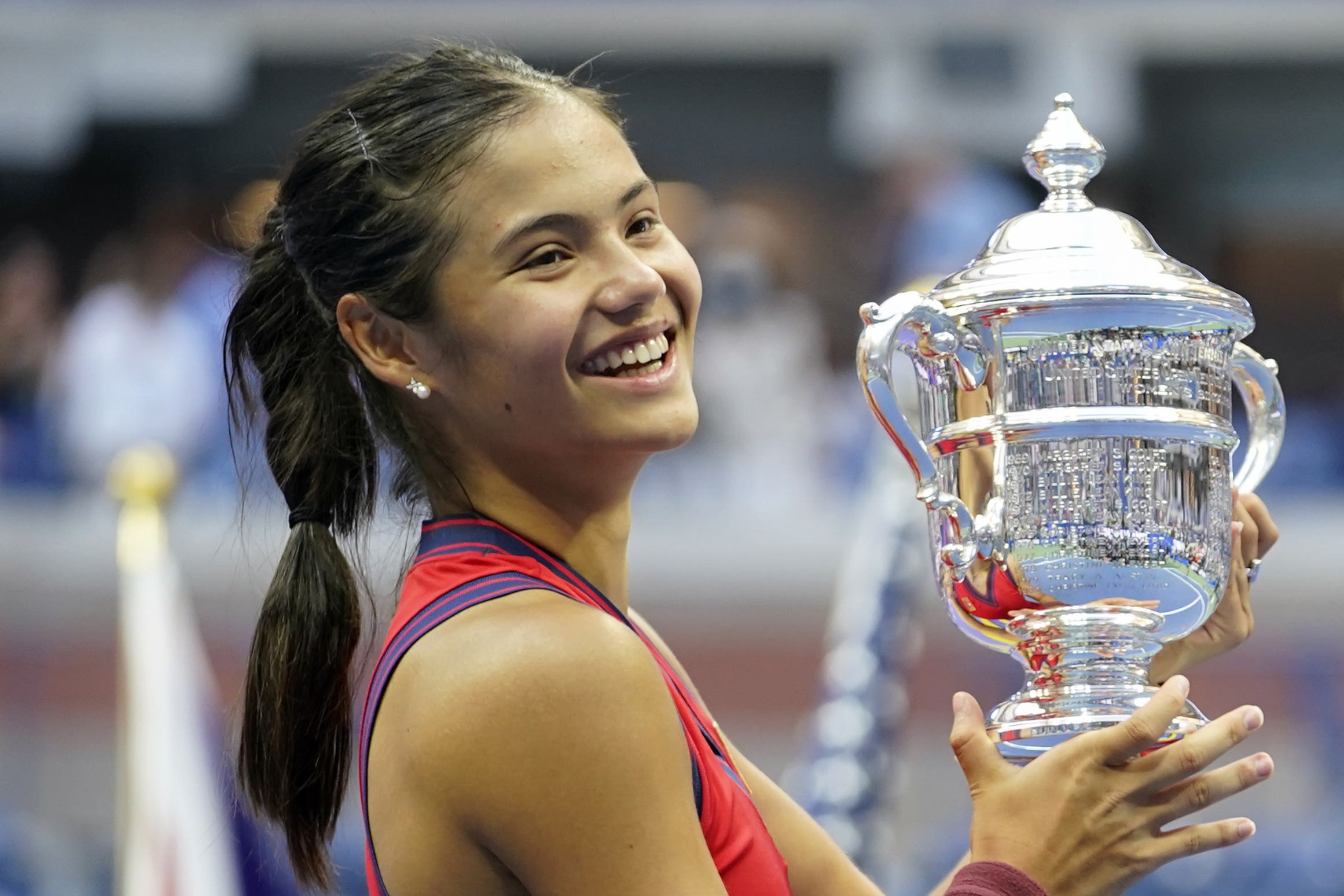 Emma Raducanu completed her fairytale in New York by winning the US Open singles title on this day in 2021.
The 18-year-old produced one of the greatest sporting shocks of all time when she beat Leylah Fernandez 6-4 6-3 in the final.
Playing in just her second grand slam tournament, the 18-year-old from Kent won all 20 sets she played in qualifying and the main draw to become the first British woman to win a grand slam singles title since Virginia Wade lifted the Wimbledon trophy in 1977.
Raducanu was sitting her A Levels little more than three months previously and had not played a competitive match for more than a year but she burst onto the big stage like no one before her.
Her achievement was unprecedented. No qualifier had ever reached a slam final before while she became the first woman ever to win a title in as few as two tournaments, and the youngest since Maria Sharapova triumphed at Wimbledon in 2004.
"I'm still just so shocked, still in the moment," she said immediately afterwards. "I can't believe I came through that last service game. It honestly means absolutely everything to hold this trophy. I just don't want to let go.
"Yesterday and this morning there were a few weird feelings that I couldn't put my finger on, I didn't know what it was, but I think that's just normal and when I came out on court I felt completely at home, business as usual, I was just focusing one point at a time.
"I think the level was extremely high, both of us were playing unbelievable tennis. I had to fight really hard to cling onto that first set and then just keep my nose in front in the second."
Raducanu's victory saw her achieve great commercial success, earning lucrative partnerships with a number of high-end brands such as Dior, Porsche and Evian.
But success on the court has not been as easy to come by and her career has stalled since her unlikely win, with injuries severely restricting any progress.