Eugenie Bouchard hand-shake: Alexandra Dulgheru mocks brattish snub with hilarious celebration
It seems the world No 69 couldn't resist making fun of her opponent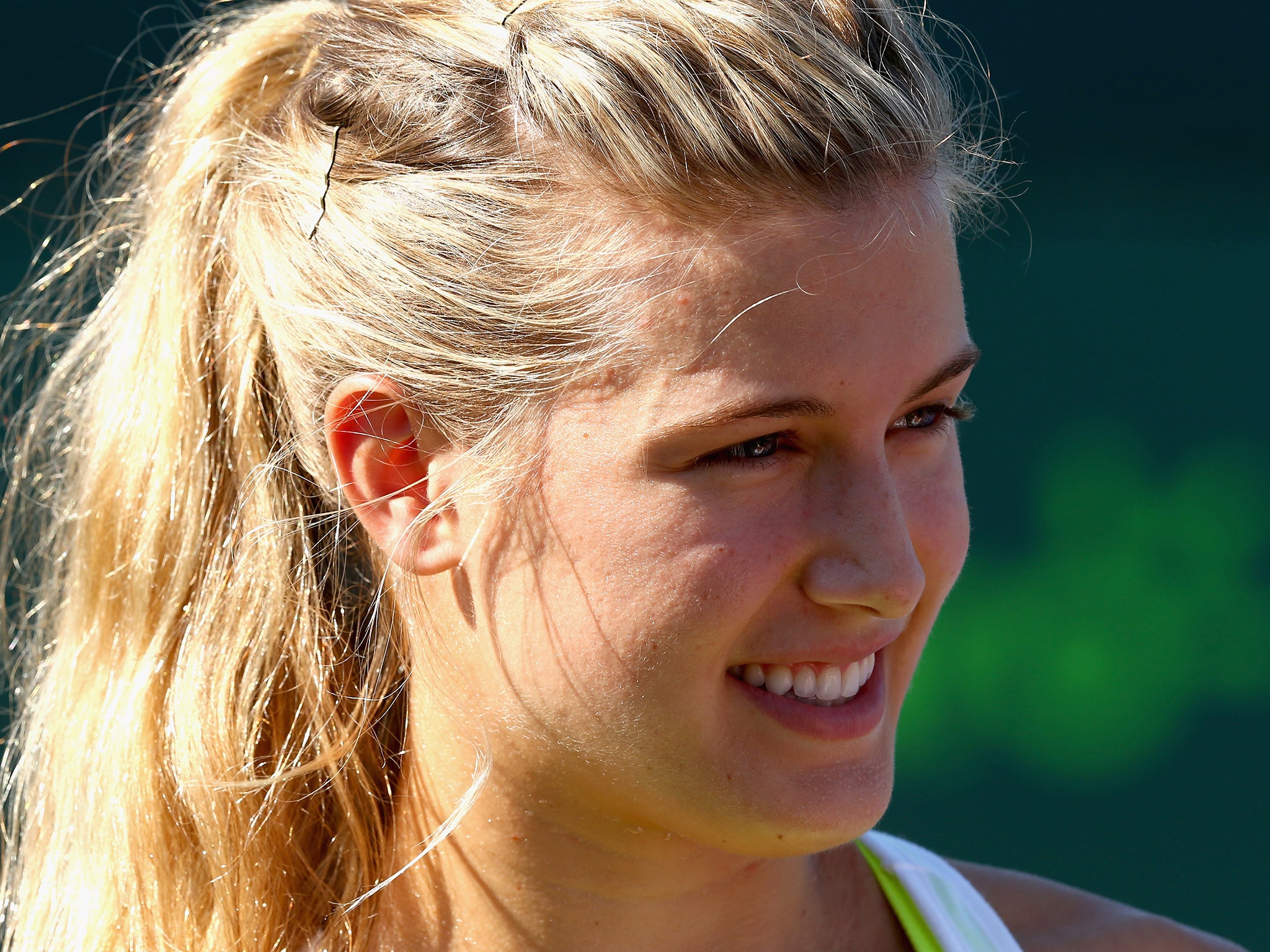 Eugenie Bouchard's strange stance over pre-match hand-shakes came back to haunt her in the form of a mocking celebration from her prevailer.
During a draw ceremony prior to a Fed Cup match, Alexandra Dulgheru of Romania offered her hand to the Canadian tennis player. However the 2014 Wimbledon finalist turned down the offer, explaining afterwards: "It wasn't personal, I just don't believe in wishing my opponent good luck before a match."
It was not the first time Bouchard had snubbed an opponent. She did the same last year when Canada played Slovakia in the same competition, calling the tradition "​lame."​
So when the pair met on the court, Dulgheru who by her own admission was "maybe motivated more" due to the incident duly won the contest, despite being ranked 70 in the world compared to Bouchard at No 7.
Dulgheru then made sure Bouchard got her comeuppance for her public rebuff with a brilliant celebration. Running over to revel with her Romanian team-mates, she offered out her hand only to pull it away in jest.
Dulgheru said of the celebration later: "It was a response to what Genie did. It was more our joke. Nothing personal."
Join our commenting forum
Join thought-provoking conversations, follow other Independent readers and see their replies