Eugenie Bouchard to take fan on date after losing Tom Brady Super Bowl bet
Bouchard agreed to the bet with the Falcons 28-3 up in the third quarter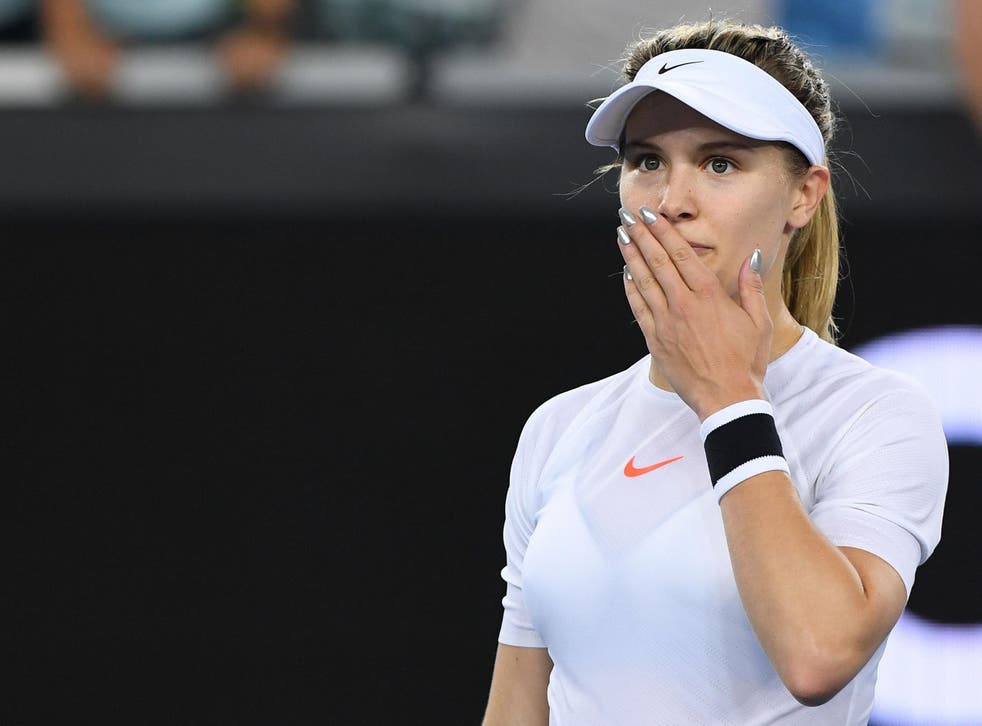 With Tom Brady's New England Patriots 28-3 down in the third quarter of the Super Bowl, the vast majority of those watching were confident that the Atlanta Falcons were coasting their way to their first ever World Championship title.
Including, it seems, the Canadian tennis starlet and former Wimbledon finalist Eugenie Bouchard. So confident was the 22-year old of the result that she took to Twitter to let her 1.01m followers know that she had tipped the Falcons for success ahead of the game, writing:
And so, with nothing to lose, one plucky fan named John Goehrke asked whether Bouchard would agree to go on a date with him should the Patriots pull off a shock comeback. She agreed, although would soon be ruing what had initially seemed the safest of bets.
The Patriots went on to produce one of the greatest comebacks in the history of the sport – with quarterback Tom Brady finishing the game with a record 466 yards en route to be named the Super Bowl's MVP for a fourth time – and Bouchard was left planning the logistics of her unexpected date.
To make matters worse for Bouchard, the lucky Twitter user then revealed he was rather younger than Bouchard may have originally anticipated. "Chicago," he replied after she asked him where he lived. "Go to school in Missouri. We can go on a date where ever you want!"
Despite this – and despite a slightly shamefaced tweet the next morning questioning whether the events of Sunday night really happened – Bouchard promised to make good on her promise, assuring her fans that she would "stay true to my word".
It remains to be seen how Bouchard's boyfriend will react to the news – she is believed to be dating ice hockey player Jordan Caron – and also when the date will take place. Bouchard will travel to Qatar, Dubai and Budapest for WTA Tour events, before returning to the United States in March.
Not that Goehrke, a 20-year old University of Missouri junior, is letting those mitigating factors dampen his excitement.
"I'm in shock," he told The Chicago Tribune.
"I saw the tweet and I wasn't assuming the game was over because I knew how good the Patriots were and how good Tom Brady was. And I was like, I don't think this is over.
"I thought it would be funny to comment something just to say whatever, like, 'You're crazy if you think this is over.' . . . But then I thought I could have more fun with it and do something else, so I thought of that."
Join our new commenting forum
Join thought-provoking conversations, follow other Independent readers and see their replies