Federer fears slower courts will harm game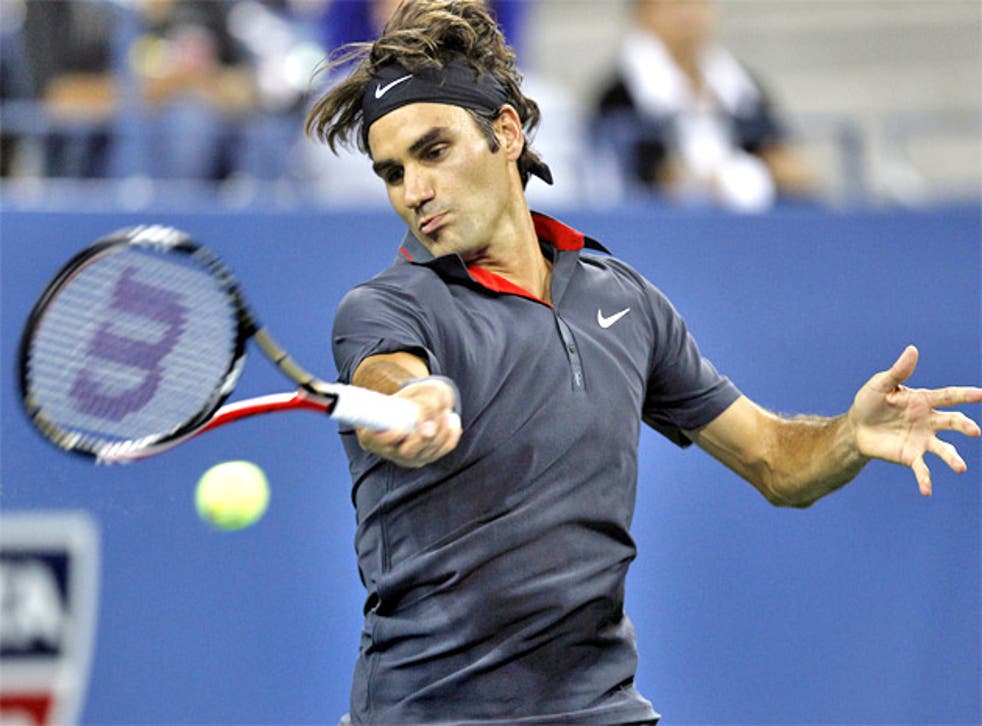 Tournament organisers insist they have made no changes to the playing surface but Roger Federer agrees with those players who claim that the courts here at the US Open are playing more slowly than in past years.
Since Wimbledon slowed down its grass some 10 years ago there has been common consent that the courts at Flushing Meadows are the quickest on the Grand Slam circuit, but Federer insisted after his 6-4, 6-3, 6-2 first-round victory over Santiago Giraldo on Monday evening that they were "definitely slower" this year.
"Obviously, night sessions always maybe play a touch slower than the day," Federer said. "I really have the feeling conditions are slower this year than last year here at the Open. I think it takes some getting used to. You're not getting as many free points maybe with your serve. Maybe that was part of the inconsistent play I had early on in the first couple of sets."
A slower surface would count against the best Americans, particularly Mardy Fish and Andy Roddick, while Federer too would prefer a quicker court. The Swiss believes that the speeds of the surfaces at the four Grand Slam tournaments have become too similar. In particular, he liked the fact that the courts here were significantly quicker than at the Australian Open, the only other Grand Slam tournament played on hard courts.
Fish agrees. "This was definitely the fastest Slam surface-wise that we've had," the American said. "Now with it being much slower out here this year, it fits right in with Australia. There's a lot of really slow Grand Slams now surface-wise."
Federer added: "I think they should feel very different to the Australian Open, and now I don't feel they really do. The night session just feels like you can take huge cuts at the ball, you can run everything down. It's great for tennis, but I'm not sure if it's really what the game needs. The game needs different speed at Slams and so forth. I don't feel we quite have that at the moment, especially if the US Open is getting slower.
"That's the only concern I have. It's still going to be a great tournament. We'll see amazing points. It's going to be super-athletic, which I think is fun. So it's all good."
Federer is attempting to become the first man aged 30 or over to win a Grand Slam title since Andre Agassi at the Australian Open in 2003. If he beats Israel's Dudi Sela in the second round he will also pass Agassi's total of 224 singles victories at Grand Slam tournaments and move within eight of Jimmy Connors' all-time record.
Join our new commenting forum
Join thought-provoking conversations, follow other Independent readers and see their replies