Federer routs Ferrer to take inside track to the semis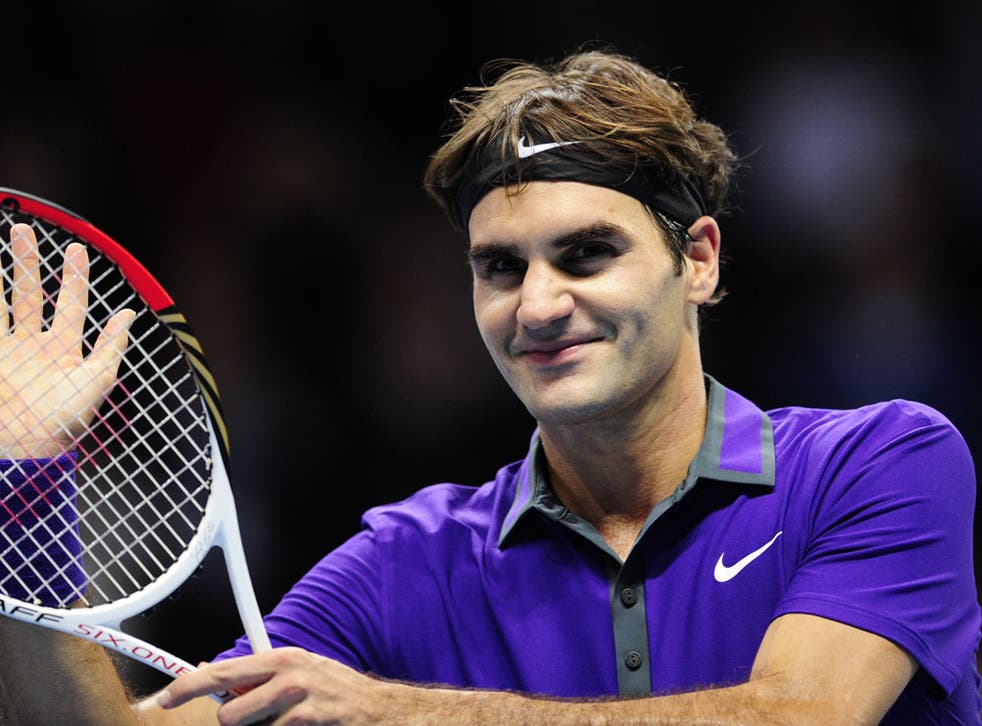 At 31 years old he is very much the game's elder statesman, but on an indoor court and at the season-ending championships Roger Federer remains the man to beat. The Swiss became the first player to qualify for Sunday's singles semi-finals here at the Barclays ATP World Tour Finals yesterday when he handed out his customary drubbing to David Ferrer.
Federer, who has now won all 14 of his matches against the Spaniard and has not dropped a set in his last seven meetings with him, eased into the last four with a 6-4, 7-6 victory. The other qualifier from Group B looks certain to be either Ferrer or Juan Martin del Potro, who cruised to a 6-0, 6-4 victory last night over a virus-stricken Janko Tipsarevic. Ferrer, who meets Tipsarevic in tomorrow's final round of qualifying matches, will be the favourite to progress.
There are times these days when Federer does not look the force he once was, but he is still the most formidable of opponents on an indoor court, as Andy Murray discovered when the shutting of the Centre Court roof helped to turn the Wimbledon final the world No 2's way this summer. Until Federer lost to Del Potro in last month's final in Basle he had not been beaten on an indoor hard court for two years.
Federer also has the best record of any player in history at this tournament. He is chasing a record seventh title and his third successive win here. He has now won 12 matches in a row in this stadium, his last defeat having been against Nikolay Davydenko in the semi-finals three years ago.
His record against thirty-somethings is even more remarkable. Since losing to Andre Agassi in the Miami final in 2002, Federer has played 103 matches against players aged 30 and over and lost just once, to 34-year-old Tommy Haas in the final in Halle earlier this year.
Ferrer, aged 30, had his chances, but converted only one of 10 break points. "He's the best in history," the world No 5 said afterwards. "He can do everything with his game. I think he changes his game very well. He can do whatever he wants."
Register for free to continue reading
Registration is a free and easy way to support our truly independent journalism
By registering, you will also enjoy limited access to Premium articles, exclusive newsletters, commenting, and virtual events with our leading journalists
Already have an account? sign in
Register for free to continue reading
Registration is a free and easy way to support our truly independent journalism
By registering, you will also enjoy limited access to Premium articles, exclusive newsletters, commenting, and virtual events with our leading journalists
Already have an account? sign in
Join our new commenting forum
Join thought-provoking conversations, follow other Independent readers and see their replies