It's meat and drink for Andy Murray who dismisses use of Novak Djokovic Diet
US Open champion tried world No 1's gluten-free regime but found it made him feel weak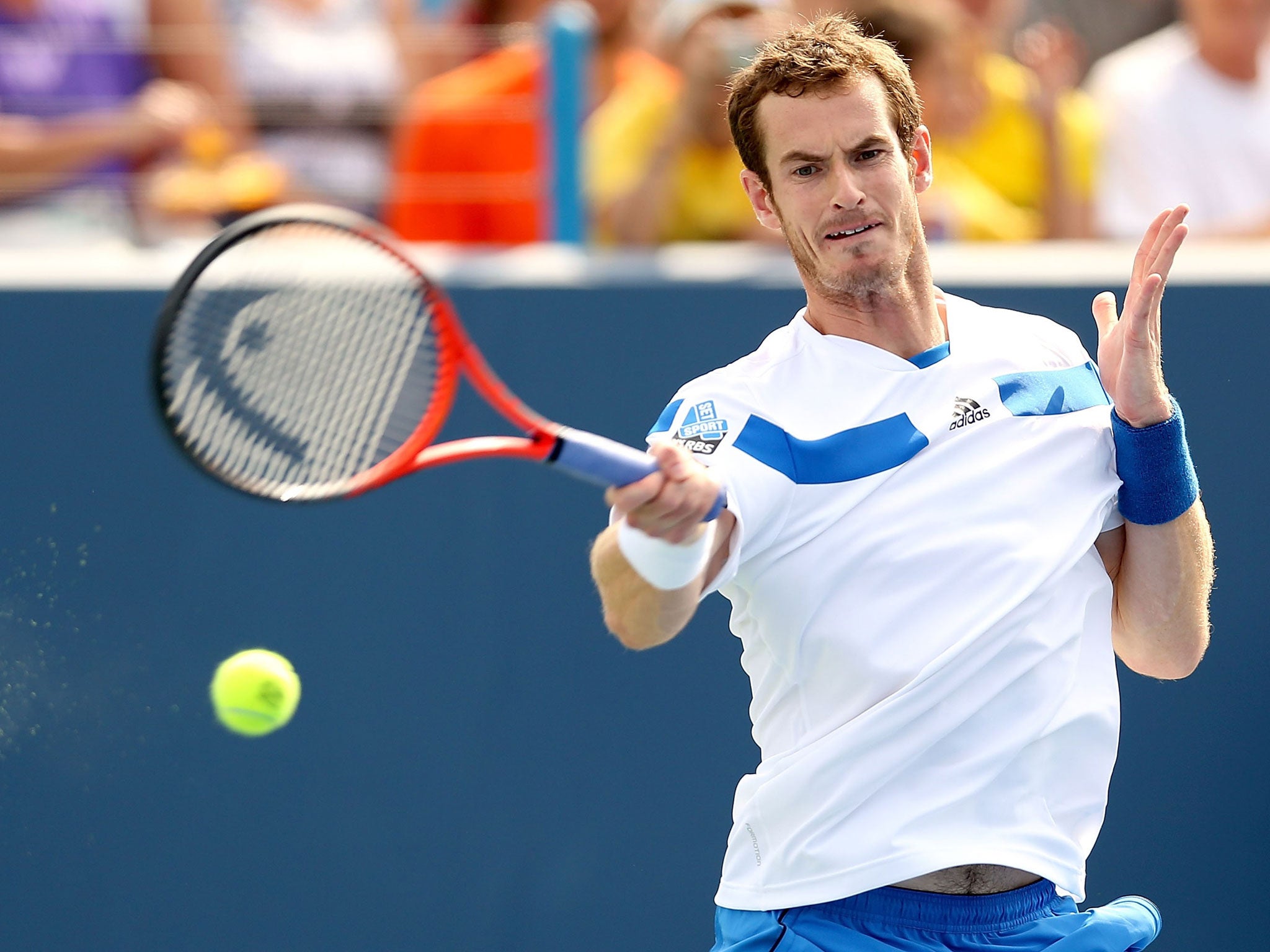 One man's meat can be another man's poison, as Andy Murray discovered when he went on the gluten-free diet that transformed Novak Djokovic's health and fitness.
"I tried it for a couple of months and felt awful," Murray said when asked here at the US Open about the regime pioneered by his long-term friend and rival. "I lost all my energy and felt so weak. I didn't feel it helped me at all, so I just went back to do doing what I did before. It was working fine for me, so I haven't changed that too much since."
Djokovic, who will be the top seed when the year's final Grand Slam event begins here on Monday, revealed this week in a new book how adopting a diet free of gluten – a protein found in wheat and other bread grains – had combated his previously frequent mid-match collapses and breathing difficulties. Djokovic, who also discovered that he has an intolerance to dairy products, has cut out several foods from his diet, including bread and pizza.
Murray, like many players, is fastidious in his eating habits but stressed: "In terms of nutrition and what I'm eating I'm not on a specific diet. I eat healthy food, but it's not something specific before a match. Last night I had red meat, the night before chicken and the night before that, fish. I'm just trying to make sure I am not eating the same things a few days in a row.
"When it comes to stuff on court you need to make sure you get the right electrolytes in places like this, where it's so hot and humid you can be drinking six- or seven-and-a-half litres in a match. You want to know the stuff you're drinking is replacing what you're losing. It's not possible to get through a match just drinking water."
Does Murray believe that diet can have a direct effect on performance? "All those things are important – making sure you are getting those energy gels and energy drinks on the court – but nothing replaces the work you do in the gym. If you don't do that and find a good energy drink it won't make any difference.
"You need to put the work in off the court, in the gym, and if you do that you give yourself a good chance. But once you get to these events with the climate as it can be, you need to make sure you are drinking the right things. You need to get the right energy on board to get through a four-and-a-half hour match."
Nevertheless, Murray is always open to new ideas, and announced this week that he has linked up with an American company, Fuse Science, which is developing new methods for top athletes to ingest vitamins and minerals. Murray and Tiger Woods will be the public faces of the company.
Murray was the only British player to earn direct entry into the men's singles draw here next week, but Dan Evans was hoping to join him by winning his final qualifying match last night. Having beaten the experienced Italian, Flavio Cipolla, in the second round, Evans was facing Spain's Adrian Menendez-Maceiras, the world No 184, in the concluding round.
Evans was the last Briton left in qualifying after James Ward and Elena Baltacha both fell at the last hurdle. Ward, who had never previously won a qualifying match at Flushing Meadows, had got through two rounds before being beaten 6-3, 3-6, 6-4 by India's Somdev Devvarman, the world No 113.
The upturn in Evans' form is particularly pleasing given his frequent failures in the past to live up to his undoubted potential. The 23-year-old from Birmingham, who has never played in the main draw of any Grand Slam event away from Wimbledon, is currently No 179 in the world rankings, just four places behind Ward. In recent weeks Evans has reached two Challenger finals, in Vancouver and Aptos in California, beating six higher-ranked opponents in the process.
Baltacha, meanwhile, was beaten 4-6, 7-5, 6-1 by Portugal's Michelle Larcher de Brito as she narrowly failed to join Laura Robson and Heather Watson in the main draw. Robson has been troubled by a wrist injury of late which has hampered her practice, but the 19-year-old Briton said that she hoped to have recovered in time for her opening match against Spain's Lourdes Dominguez Lino.
Join our commenting forum
Join thought-provoking conversations, follow other Independent readers and see their replies