John McEnroe: Lendl, Murray and me
Mac tells Paul Newman how his initial doubts have eased over the coach-player relationship between his old adversary and the British No 1
Paul Newman
Tuesday 19 June 2012 23:38 Comments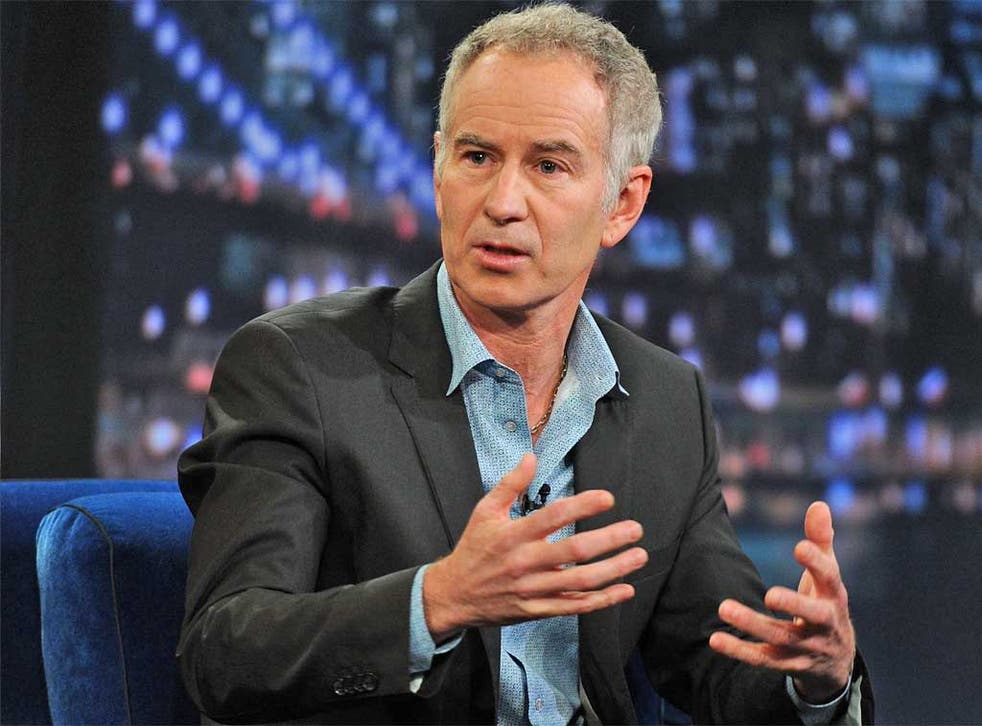 John McEnroe understands the media business. "You're not going to ask me about Lendl, right?" the American says with a smile as he settles into his chair. As the tennis circus prepares for the start of Wimbledon next week, McEnroe knows that British focus will be as much on his former sparring partner as it will be on Andy Murray, the man Ivan Lendl has been coaching since the start of this year.
McEnroe, who will be in the BBC commentary box, has become almost a fixture at the All England Club, but this will be the first time Lendl has had any active involvement at Wimbledon since the last of his 14 appearances there 19 years ago. He made the final twice, but Wimbledon remained the one Grand Slam title to elude him.
To say that McEnroe and Lendl were not the best of friends would be like suggesting that the American was not always the most composed of characters on the court. In his autobiography, McEnroe said that Lendl was "a very strange guy, to put it charitably – with an odd, harsh demeanour – kind of bullying and babyish at the same time". McEnroe always gave credit to Lendl for his dedication, but there was never any warmth between them.
"We can laugh and talk about it now," McEnroe says. "It's not like we look at each other and walk in the other direction. He'll have some comment that he thinks is funny and that I won't. And we can agree to disagree. There's respect. Come on, after everything we've done it's interesting to see what someone ends up doing with their life."
Could McEnroe imagine what it would be like to be around Lendl all the time, as Murray is now experiencing? "No, not at all," McEnroe laughs. Half the time? "Maybe better a 20th of the time. I'm glad that I can laugh about it now and see him once in a while. A guy that I work with showed me an article which said Ivan had come in and brought a sense of humour and that he's a lot more fun than Andy. I'm like: 'My God, man! What has Andy been doing?' That I really found humorous."
When McEnroe and Lendl met in Paris recently the talk quickly turned to competition, with Lendl suggesting a bicycle race and McEnroe talking about a tennis match. McEnroe believes that despite Lendl's 16 years out of tennis – during which he pursued a new career in golf and helped with the sporting ambitions of his five daughters – the fire that took him to eight Grand Slam titles and 270 weeks at the top of the world rankings has not dimmed.
"He had deluded himself into thinking he was going to be a golfer," McEnroe says. "It's like me deciding I want to be a rock star. The closer you get to it the more difficult you realise it is. I think he was way more serious about that than me going out and playing some music, so for a time he definitely thought he was going to do that. He spent a lot of time trying to get ready for seniors golf, as far as I could see. But after a certain time, maybe there was a reality check."
He can see the wisdom of Murray's choice of coach. The Scot has lost all three Grand Slam finals in which he has played, while Lendl lost his first four.
"Ivan got to a stage where he had been knocking on the door, but when you don't win the big ones early people start to question everything – your heart, your fitness, how deep in the well you are willing to dig, how good you are compared to other guys," says McEnroe. "You have to keep persevering. An actor goes to a lot of auditions and doesn't get the part. Jack Nicholson didn't get anything until he was in his thirties. You have to persevere and put yourself in positions and sooner or later you will break through.
"The more I thought about it, the more sense it made. There was a lot of credibility Ivan could bring to the table. Ivan was starting to play a little bit again and he was looking for something, so there's a big upside for both guys. This is about the best situation Ivan could possibly hope for. It would be very gratifying for both guys if all of a sudden Andy starts winning majors.
"Actually this is the first time you can get some kind of gauge of how it's going. It was too early in Australia. At first I thought it was crazy, then I thought it was going to work out. Now we'll have to wait and see. You have to give it some time."
McEnroe believes Lendl can help the world No 4 keep focused on his tennis rather than be distracted by physical issues, such as the back problem which has troubled the Scot recently. He cites an example from which he believes Murray could learn.
"I just remember watching Federer the first year he won Wimbledon," McEnroe says. "He was struggling with his back problem. I remember it vividly. It looked like there was a chance he was not going to finish. He had that look in his eye. Then somehow he found the wherewithal to dig a little deeper and suddenly he wins the thing and he's a different player."
Nevertheless, McEnroe wonders whether Murray and Lendl may need to make their partnership full-time. "Being part-time makes it very difficult," McEnroe says. "Ivan seems like the all-or-nothing type of guy. It sounds like he will have to do it that way, but to some extent it's like he's getting his feet wet."
John McEnroe commentates for BBC TV at Wimbledon and hosts the tennis phone-in '6 love 6' on Radio 5 live. Live BBC coverage starts on 25 June across TV, radio and online.
Register for free to continue reading
Registration is a free and easy way to support our truly independent journalism
By registering, you will also enjoy limited access to Premium articles, exclusive newsletters, commenting, and virtual events with our leading journalists
Already have an account? sign in
Join our new commenting forum
Join thought-provoking conversations, follow other Independent readers and see their replies