John McEnroe says he is a 'proud feminist' and thinks it is time for women to be paid the same as men
'Just because the guys play best of five doesn't mean we should get 40 per cent more money'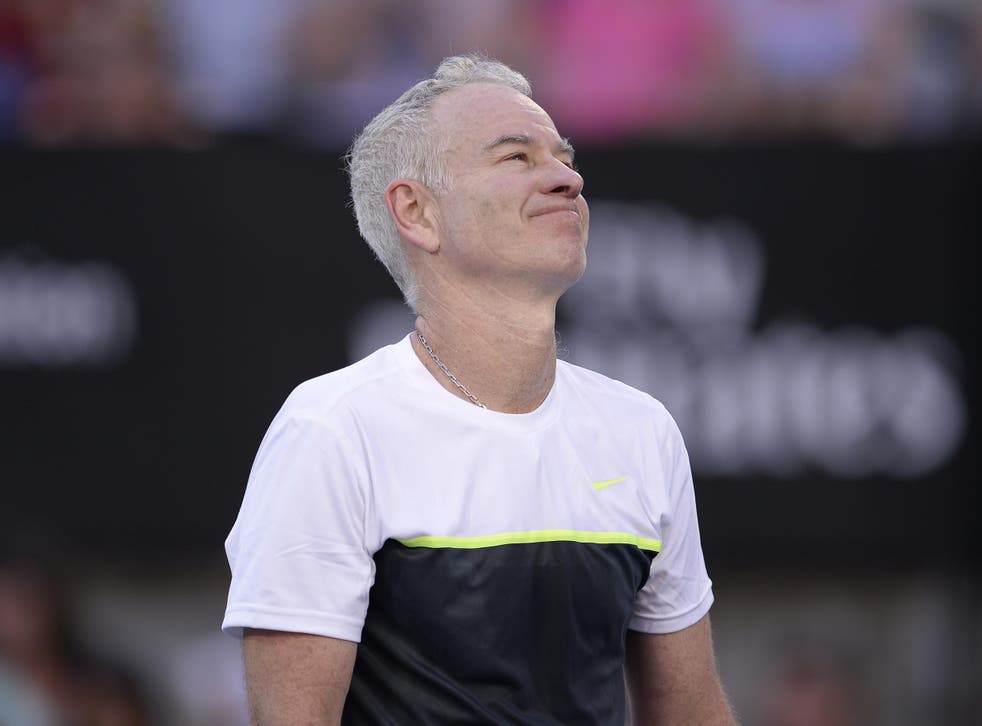 John McEnroe has announced that he is "proud to be a feminist" and that he believes female tennis players should be paid the same as their male counterparts.
The five-time former Wimbledon champion garnered a reputation as the 'bad boy' of tennis during his playing career, owing to his confrontational on-court behaviour and large number of foul-mouthed outbursts.
But the 58-year-old appears to have mellowed since retiring from the sport, and he has now publicly criticised the gender pay gap.
Although the four Grand Slam tournaments pay the same amount of prize money for men and women, there is a huge difference between the annual earnings of the top men and women players.
In 2017 Novak Djokovic earned $21.65m for example, while Serena Williams – the top female player last season – earned less than half of that at $10.58m.
And McEnroe thinks it is time for steps to be taken to end the huge discrepancy.
"Now I have daughters, what happens in women's sports matters to me. I am proud to be a feminist," he told the Sunday Times.
"I'm often asked about equal prize money and whether women "deserve it".
"My response is to make a comparison: just because a film goes on for three and a half hours doesn't mean it's better than the one that lasts 90 minutes.
"Just because the guys play best of five doesn't mean we should get 40 per cent more money."
Despite his more recent comments, in 2015 McEnroe rekindled tennis's 'Battle of the Sexes' by claiming on a late night talk show that, at 56, he could still beat Williams.
"I believe that I could still take her," he said when asked by Jimmy Kimmel whether he would back himself in an exhibition match against the 23-time Grand Slam champion.
"Serena, she's got a lot to lose by losing to an old fart like myself," he said. "And I've got a lot to lose, because if I lose to, God forbid, a woman, then I'm not allowed in any men's locker room for the next 15 years, or possibly the end of my life. So that's part of why it's intriguing.
"I don't think I could take her in the ring," he added.
Join our new commenting forum
Join thought-provoking conversations, follow other Independent readers and see their replies