Kei Nishikori to miss rest of season with wrist injury
The Japanese is hoping to avoid surgery on his right wrist but joins fellow top-10 players Novak Djokovic and Stan Wawrinka in sitting out the rest of 2017
Eleanor Crooks
Wednesday 16 August 2017 15:03 Comments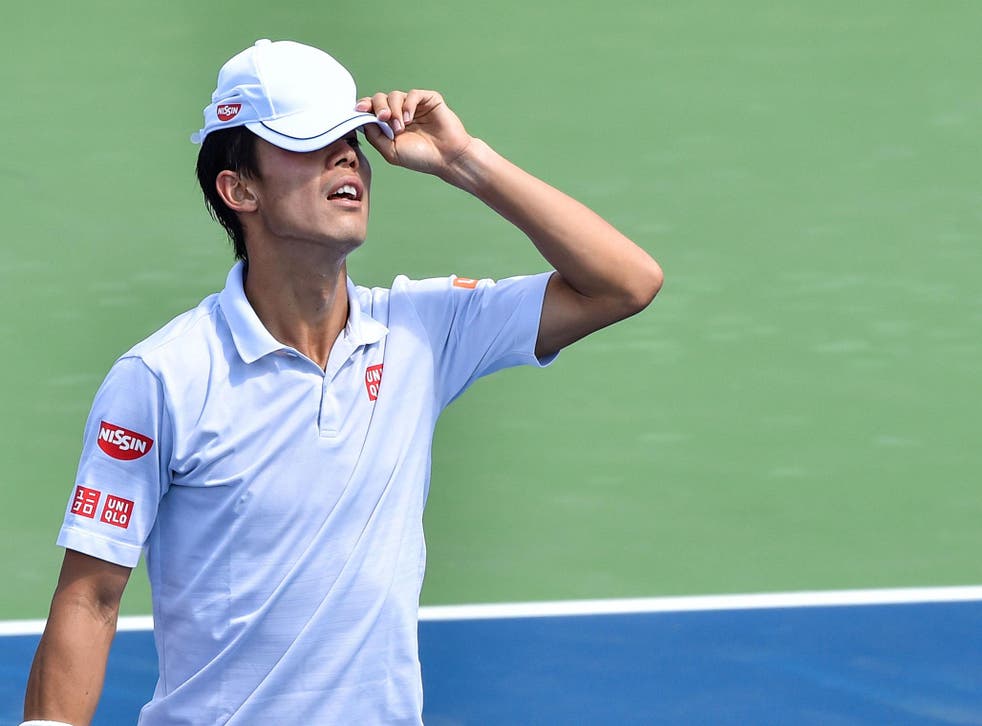 Kei Nishikori has become the latest leading player to announce he will miss the rest of the season because of injury.
The world No 9 withdrew from this week's Masters event in Cincinnati with a right wrist problem and scans have revealed a tear in one of the tendons.
Nishikori is hoping to avoid surgery but joins fellow top-10 players Novak Djokovic and Stan Wawrinka in sitting out the rest of 2017.
It has been a difficult season for Nishikori, who has struggled with wrist issues for several months and has slipped in the rankings from a high of four in March.
A statement from Nishikori's manager read: "Two days ago during practice in Cincinnati, Kei hit a serve and heard a 'pop' in his wrist.
"We went straight to the hospital to take an MRI. Yesterday, we went to see a very renowned wrist specialist who works with many of the MLB baseball pitchers.
"We saw another specialist today to get a second opinion. On top of that we have sent MRI results to three other wrist specialists to ensure we get several independent opinions from specialists.
"After consulting with all of them, it has become clear that Kei has a tear in one of the tendons in the right wrist.
"At this stage we have elected not to do surgery and Kei is in a cast. After the swelling comes down in the next weeks, we will evaluate next steps. Kei will withdraw from all the 2017 tournaments and work hard to be ready for next year."
Nishikori was one of seven top-10 players to miss Cincinnati, joining Djokovic, Wawrinka, Andy Murray, Roger Federer, Marin Cilic and Milos Raonic on the sidelines.
So far only Djokovic, Wawrinka and now Nishikori have pulled out of the US Open, which starts on August 28.
PA
Register for free to continue reading
Registration is a free and easy way to support our truly independent journalism
By registering, you will also enjoy limited access to Premium articles, exclusive newsletters, commenting, and virtual events with our leading journalists
Already have an account? sign in
Join our new commenting forum
Join thought-provoking conversations, follow other Independent readers and see their replies