Margaret Court claims tennis is 'full of lesbians' and compares LGBT people to 'Hitler' and 'communists'
Andy Murray has said he would consider boycotting the Australian Open, where a court is named after her, because of her comments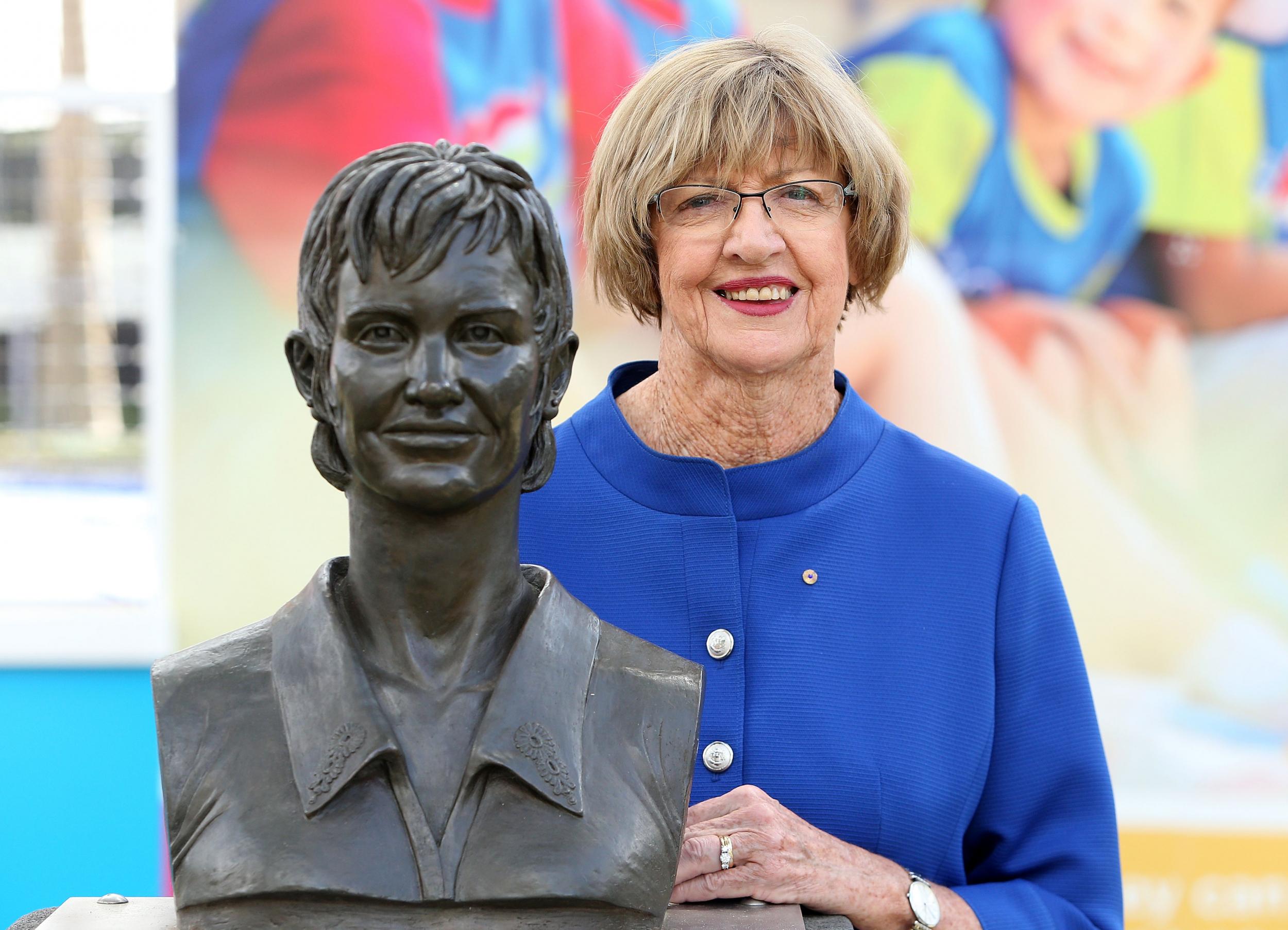 Margaret Court has landed herself in yet more controversy by saying "tennis is full of lesbians," following her earlier offensive remarks on gay marriage.
Court, 74, became a Pentecostal Christian minister after a glittering career in the sport, during which she won 24 Grand Slam singles titles, including a record 11 at the Australian Open.
She is a vocal critic of LGBT rights and caused controversy last week when she said that she would not fly with the Australian airline Qantas, because of its support for same-sex marriage.
A number of current tennis players expressed their disapproval of her comments, including Andy Murray. The World No 1 even hinted that he would be prepared to support a boycott of next year's Australian Open in the wake of Court's comments, because one of the show courts at Melbourne Park is named after the veteran.
Court has however described the reaction of the tennis community as "bullying" and has elaborated on her initial comments in an inflammatory interview with radio show Vision Christian Radio.
"Tennis is full of lesbians, because even when I was playing there was only a couple there, but those couple that led, that took young ones into parties and things," she said.
"And you know, what you get at the top is often what you'll get right through that sport.
"We're there to help them overcome. We're not against the people."
She added that LGBT culture was corrupting young people, saying: "That's what Hitler did. That's what communism did — get in the minds of the children. There's a whole plot in our nation and in the nations of the world to get in the minds of the children."
Court also criticised the backlash against her views, in the wake of gay player Richèl Hogenkamp, currently ranked 105 in the WTA rankings, as well as several ex-professionals, claiming that the Australian Open should rename the Margaret Court Arena.
"I think it's bullying," Court added. "[I've got] nothing against homosexuals – as individuals, they can do what they want to do – but my belief as a Christian is marriage the Bible way and I think it's sad that these people are using that to try to hit below the belt."
Court's opinions have been widely condemned by players on both the ATP and WTA tours at the French Open. Murray, commenting after his first round victory over Andrey Kuznetsov, was one of the first to criticise Court.
"I do not see why anyone has a problem with two people who love each other getting married," he said. "I do not see why it should matter. It is not anyone else's business. Everyone should have, in my opinion, the same rights."
A number of Australian players also spoke out on the row, with Thanasi Kokkinakis saying: "Obviously she's a legend of the sport for Australia. But I do not agree with what's been said. Nick Kyrgios added: "I have no problem with gay marriage at all.
Australian number one Sam Stosur went further, suggesting that she could refuse to compete on the Margaret Court Arena at next year's Slam. "I find it very hard to believe that it would ever be changed, but the court's named Margaret Court Arena because of what she did in tennis.
"I think everyone can have their opinion. I don't agree with it, but I guess we'll cross that bridge when we all get down to the Australian Open next year and who wants to play on Margaret Court Arena and who doesn't."
A number of ex-professionals — including Grand Slam winners Martina Navratilova and Billie Jean King — have called for Court's name to be stripped from the venue.
But Tennis Australia has distanced itself from the entire row by insisting that Court's controversial opinions are a personal matter.
Join our commenting forum
Join thought-provoking conversations, follow other Independent readers and see their replies